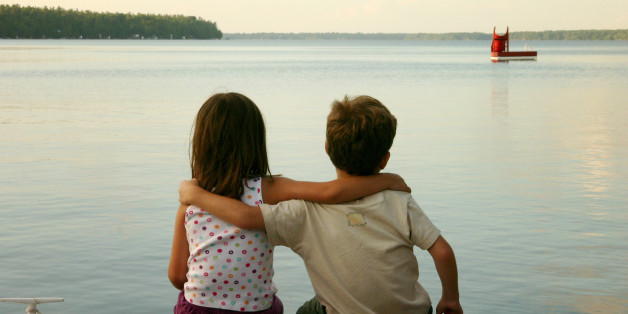 "All theory is gray, my friend, but forever green is the tree of life." -- Johann Wolfgang von Goethe (German Poet 1749-1832)
What does it take to have or be a friend? The only way to have a friend is to be one.
Friendship is a one-on-one companionship, rather than a large social gathering. The quality of connection belongs to two people, a one-on-one exchange. Two may talk, a third may listen.
A valuable friendship has shared values, deep interest in each other tasks, and finally also the sensibility to broaden one's horizon. It is an alliance of two ...yet a friend needs room to breathe, grow and just be. Friends one can choose... to comfort and aid you through joys and sadness.
Patience and sensibility will elevate true friendship over false ones... the false ones will fall away to reveal the truth. Trust in a friend is the most essential. Friendship is neither forced nor willed, it is a natural byproduct of our interaction with the world. Friendship amplifies each other's goodness through boundless generosity of spirit. The feeling of pride in another's accomplishments, to feel warmly when the other is praised or applauded. Our own thoughts sound newer and more precious if listened to by a friend. Even in solitude getting self-acquainted is better, knowing there is someone we can share with or trust our thoughts.
Everyone is in search of friendship, a sentiment so precious. The laws of friendship are great, deep, sometimes austere, and if the feelings are real, forever. When friendship is real, it is the solidest thing we know. In friendship trust and respect are important as is forgiving. Yet, it is rare to have a friend with whom one can be earnest about deep loss for it requires no veneer of self-consciousness or a shield of cynicism. Patience with the other also proves the resilience and the depth of their friendship. There are times when it tested... and as in all things in life ...it is give and take.
Every person alone is sincere. Yet, when a second person joins in this connection between two friends, frequently hypocrisy begins. In our speedy networking world, self-promoting society, superficiality of our chat-rooms and then the use of the word "friend" becomes as insincere as one can imagine. We watch people in the public eye, politicians and others grabbing, verbally or physically, the shoulders of one of his "friends," using the word 'friend,' while in the other a sharpened weapon is hidden. I think of this metaphorically... yet we see this game all the time... and realize how phony it all is. Civility or deepened friendship in our time is a lost form of human endeavor... for it takes time and thought beyond one's own person. As far as a public persona is concerned we have the right to question the sincerity or phoniness of the lot.
Real friendship is equipped for joyful and sad days, like a gift... freely given. It is given by being present, by encouraging, by listening when the other is going through the dark side of life, either through a loss of life or other misfortunes. Friends comfort or assist in times of need. Friendship among women and among men... is a most special and precious gift. It has to be respected and it has to be nurtured like a marriage... without the sexual overtones. Emotions like love in friendship are the highest degree of human sentiments and give the assurance that somewhere in the universe is a friend... we can count on.

"Every woman should know
how to quit a job,
break-up with a lover
and confront a friend
without ruining the friendship."
-- Maya Angelou (American Poet 1928-2014)