Want to be famous?
Want to die for art?
That's nice. Acclaimed director and producer Jeffrey Schwarz isn't asking people to go quite that far, but he has launched a public campaign this week to secure the final round of funding for his efforts to shoot the likes of John Waters, Ricki Lake, Tab Hunter, Holly Woodlawn, Mink Stole, Michael Musto and others.
For a film, that is.
Yes, a long-overdue documentary on the late, great Harris Glenn Milstead, aka Divine -- outsider turned cult hero turned serious artist and star -- is headed for the silver screen in I AM DIVINE: The True Story of the Most Beautiful Woman in the World. John Waters has blessed the project, as has the Milstead family. Oh, Mary!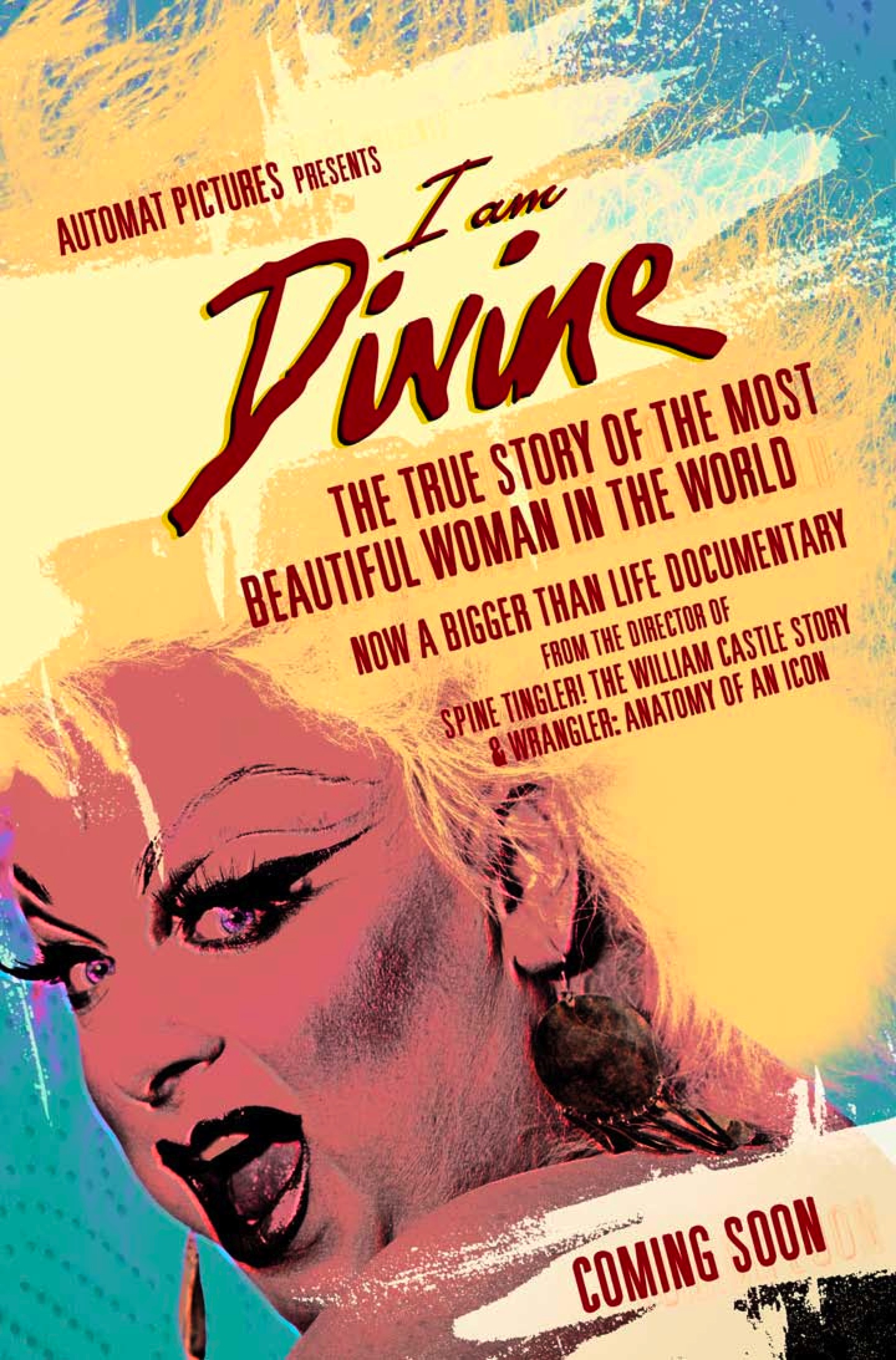 Best known for his last film role as Edna Turnblad in one of Waters' more mainstream offerings, Hairspray, it's the starring roles in the cult classics masterminded by his boyhood friend like Pink Flamingos, Female Trouble and Polyester that make Divine a true legend.
The just-announced funding drive is actually quite an opportunity for fans of the Waters oeuvre -- generally folks like me who are just a little bit wrong (Waters once signed my ass for Christmas and I got it tattooed the next day -- not at all unusual in this world, I should point out). Schwarz (Spine Tingler! The William Castle Story; Wrangler: Anatomy of an Icon; and most recently the acclaimed HBO documentary I Am Vito) is a serious filmmaker and I Am Divine is shaping up to be a definitive and historic piece of work.
On his latest subject, Schwarz is particularly passionate. "I'm thrilled to make I Am Divine a reality. Like the John Waters protagonists he portrayed in numerous films, Divine was the ultimate outsider. Spitting in the face of the status quos of body image, gender identity, sexuality and preconceived notions of beauty, Divine still succeeded in becoming an internationally recognized recording artist and screen icon. He gives courage to anyone who's ever been mocked, ridiculed, and ostracized, and gives us all hope that anything's possible."
Schwarz & Co are seeking to raise $40,000 by October 19th -- Divine's birthday -- to reach the finish line and "mount a tribute to Divine that will deepen our appreciation for this iconic performer and ensure his legacy for a new generation, honoring him in just the way he always craved -- as a serious artist and immortal star."
Taking the final funding effort public was a deliberate rather than desperate decision, according to Co-Producer Lotti Pharriss Knowles. "We wanted to raise money through crowdfunding because this is a movie by and for Divine fans, and Divi still has so many rabid fans all over the world that we wanted to give them a chance to feel some ownership of this film. And we chose Kickstarter because it's still the most highly visible platform for crowdfunding around," she said in response to an email inquiry.
"It's very important that we reach or surpass our fundraising goal for this campaign by Divine's birthday, both because we won't have enough money to finish the film in time to premiere next year -- and Kickstarter only allows you to keep the money raised if you raise your total goal. So for example, if we raise $35,000 instead of $40,000, we don't get one thin dime."
Apparently, they are off to a good start, thanks to word getting around via celebrities and fans alike on Twitter, Facebook, and such, but there's still a long way to go and plenty of levels of involvement available to anyone who'd like to jump in.
Now, before I leave you, a gift. See below for a sneak-peek of what looks to me like a real masterpiece. And you're feeling filthy enough, head right over here to join the fun and be a part of cinematic history (not to mention, get yourself some one-of-a-kind Divi swag in the process), lest you be convicted of... well... you know.