Abe Laboriel, Jr. Lives The Dream
I've been contributing to The Huffington Post for a few years now, and I've written about all kinds of different things, generally in the arts & culture space, that capture my attention. The most enjoyable pieces for me by far have been the ones that involve me interviewing people who do interesting things for a living. From the Quirky Young Mortician to the '80s Hair Metal Icon to the Infamous Madam, to the Best Friends Who Are So Cute And Funny They Got A TV Show, I get such a thrill out of being able to get and provide glimpses into the worlds and minds of truly interesting people who do truly interesting things for a living.
And I want to do more of it. I've made a list of people I want to talk to and learn more about -- and it's really, really going to be awesome. What's more, as I set out to do each piece, I'll be asking my Twitter followers to submit their questions as well and will integrate the best of those into the interviews, as I've done here.
So that's the deal. For the foreseeable future, it'll be all about cool people doing COOL JOBS.
I chose the great Abe Laboriel, Jr. to kick this all off not just because he has one of the coolest jobs ON EARTH drumming and collaborating with Paul McCartney (who I love and of course had so many questions about), but because, at 42, the guy has seen and done seemingly everything there is to see and do in the world of music. Hailing from a family of legendary music industry figures, the Los Angeles-born Abe has pretty much been at it from day one, as you'll see below. Cool job, cool dude, cool life. Let's meet him:
Q: Hi Abe! Where are you now and what are you doing?
A: I am in the UK rehearsing with Paul learning the NEW album. We are preparing for some upcoming promotional appearances.
Q: Percentage-wise, how much of your life do you spend answering questions about Paul McCartney?
A: I get asked many more questions than I answer. I'd say 5 percent of my time is spent listening to and reading questions about Paul.
Q: I can't imagine, for a young musician, anything more mind-blowing than being able to walk out onstage with a guy like that night after night.
A: It is a surreal experience. Some of my earliest musical memories are of listening to Sgt. Peppers and the White Album. To make music with one of the most iconic people in rock n' roll is a privilege I don't take lightly!
Q: What was your first meeting with him like?
A: It was very normal despite the restless sleep the night before. He is a very generous human being and disarms all of the nervous energy that can build up around his legacy.
Q: Is he a tough boss?
A: No. He's a bandmate!
Q: Tell me something about Paul that would surprise me.
A: He loves a good margarita!
Q: I totally spaced and didn't get tickets to the recent show right here in my backyard (DC). I hate myself for that. Please tell me you guys still have a few tours in you...
A: Oh yeah! There's no indication of us stopping anytime soon. We're having too much fun!
Q: Excellent! That grave mistake aside, I watch all the McCartney I can get on TV, DVD, live clips, what have you. You are quite a presence on that stage. I delight in watching you, and I get the sense that Paul really delights in having you with him. Are you close?
A: After 12 years of playing and hanging we have a true brotherly bond!
Q: How on earth are the set lists chosen with all that material to choose from? Are they pretty much decided upon before the tour, or do you guys change it up on the road? I assume Paul alone makes the decisions in that department?
A: There is such a wealth of music in his arsenal. We often joke about where to place "the hit"-- in front of that hit or the other hit! At the start of a new tour leg we look at a lot of material and see what works for us as a live band. We don't use any pro-tools or sequencer trickery and we make sure that it sounds great coming from a 5 man band. We try songs out in soundcheck and sometimes bring them into the set but when you're dealing with an almost 3 hr show the pacing is extremely important. It's best not to veer from the script too much. It's ultimately Paul's choice but he values our input.
Q: Do you guys ever play My Brave Face? I think that's my favorite late-model Macca tune.
A: That's a great tune! We've never played it. We'll have to give it a go!
Q: Please do! So your father, Abraham Laboriel, Sr is a legendary session bassist, and you grew up around some pretty amazing people. Did he ever work with Paul back in the day? How is your Dad doing?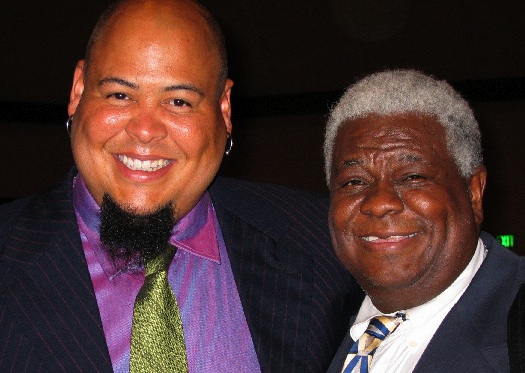 A: My dad is doing great! He is still working quite a bit and we often get to play together. He never worked with Paul, which is amazing 'cause he's on well over 4,000 recordings. I grew up hanging with him in the studio and went to a lot of sessions. I sat next to world-class drummers and watched them work. Guys like Steve Gadd, Jeff Porcaro, Vinnie Colaiuta, Steve Jordan, Terry Bozzio and Alex Acuña. I was able to pick their brains and observe how they interacted with the artists, the producers and the other musicians. A true apprenticeship!
Q: Tell me a little bit about your work outside of McCartneyland. You've always had all kinds of things going on, it seems.
A: I'm one of the lucky ones! I get to work with a lot of artists in the studio making records. Some of the standouts for me are Sheryl Crow, Eric Clapton, Josh Groban, Bryan Adams, Lady GaGa, Michele Branch, Faith Hill and Tim McGraw. I also managed to squeeze in some live touring with Sting and Eric Clapton over the years.
Q: You've worked with a stunning array of great artists. Which of them, musically, have you been most fulfilled playing with (aside from Paul)?
A: Probably Sting...that's another ridiculous catalog of music and his energy is just as vibrant! It's a lot of fun to play that music to his appreciative audience.
Q: Anyone you haven't worked with but would like to?
A: Peter Gabriel, Queens of the Stone Age, U2...
Q: You worked with another one of my favorites, Duran Duran. Tell me a little about that experience.
A: It was a covers record called Thank You. Unfortunately the band weren't there. The producer hired me to redo some tracks so it was just myself and the producer alone in the studio.
Q: Ah, OK. Tell me about the new McCartney album. What's he like in the studio?
A: The NEW record is great! Paul has an incredible energy and an amazing focus in the studio. He will experiment and search for the sound he's hearing in his head all while keeping a clear vision of the song as a whole! There are songs that are reminiscent of McCartney past and a nod to McCartney future. I'm proud of my involvement!
Q: Will there be a DVD of the Out There tour?
A: I have no idea...maybe...
Q: What's next for you?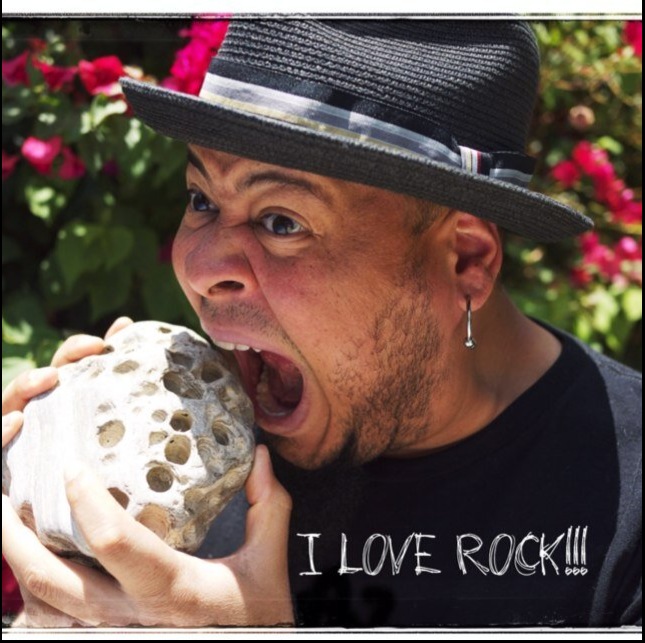 A: I have a one-man band called SPRINKLE and I've just released the first album, Naked. It's a fun Alt-Rock record that sprang forth from my brain, heart, fingers & throat. 10 songs in 33 minutes of distorted guitar riffs & hooky melodies with a little lyrical angst and love thrown in for good measure. It's available on iTunes, Amazon mp3, Spotify, etc...
Awesome! OK, and now, a few Q's sent in from the Twitterverse:
Q: What are your 3 top venues to play (anywhere in the world) and why?
A: I'll just name the 3 most memorable...the back yard of Buckingham Palace for the Queen's jubilee, The Coliseum in Rome, and The Zocalo in Mexico
Q: Are you vegetarian like Paul?
A: I'm an Omnivore but I favor healthy eating and consume approximately 85% vegetable. (Wine is a vegetable right?)
Q: What's the weirdest thing you've ever seen happen on tour?
A: We were en route to a stadium gig and had a police escort from the plane to the venue. Some of the motorcycle cops put on a little show for us standing on the seat doing the iron cross! Very surreal!
Q: What's on your iPod? What's on Paul's?
A: My iPod's Album A-Z Abacab (Genesis) - Yeezus (Kanye West) Not sure what's on Paul's... It's probably similar.
Q: Favorite Liverpool player of all time?
A: McCartney...you did mean musician, right?
Q: You do a lot of singing during the show. Is it hard to sing and play drums at the same time?
A: It's just a fifth limb. Truth is it gives me a deeper connection to the music!
Q: Do you ever run into Ringo?
A: Yes...We've had some lovely hangs and even got to play double drums together!
Q: Remember....when Paul was in the Beatles...and he was supposed to be dead....? That was a....a hoax, right?
A: I hope so!!! : ) >
Abe Laboriel, Jr. is on Facebook and Twitter!
Photos: Suzanne Baker. Photo of Abe Jr. & Abe Sr. courtesy of Abe Laboriel, Jr.