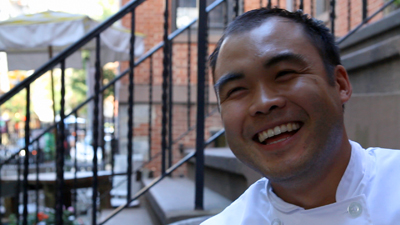 Last month, Paul Qui announced a series of dinners that he was putting on at City Grit in New York City. City Grit is a culinary salon owned by Chef Sarah Simmons, and is housed in an old Catholic School in the Nolita neighborhood of Manhattan. "We host food culture events about 10-15 times a month," says Simmons. "We bring in chefs from all over the country, really with a focus of bringing in the next wave of up and coming chefs."
I was lucky enough to get invited to the opening night (he's at City Grit all week) and it did not disappoint. After an amazing meal, Paul discussed his upcoming plans for not one, but two different brick and mortar restaurants in Austin as well as plans for his East Side King food trailers.
You can see more of my food films at the Food Narrative website.