I learned a lot about family this week as my wife Julie and I welcomed our first child (a beautiful girl, Lucy) into the world. So it's fitting that my latest entry in the Staff Meals series features a family-owned restaurant, Canlis, which has been a Seattle staple for the past 62 years.
Opened in 1950 by Peter Canlis and passed down through the generations, the restaurant is now in the hands of Mark and Brian Canlis, brothers who have worked in the restaurant since they were kids, helping take coats during New Years Eve dinners. The theme of family runs through every aspect of the restaurant, including the staff meals, which they sometimes call Crew Chow or, very fittingly, Family Meal. "Staff meal is what drives the place", says Mark. "These people give hours of their lives to this place, you have to feed them and take care of them."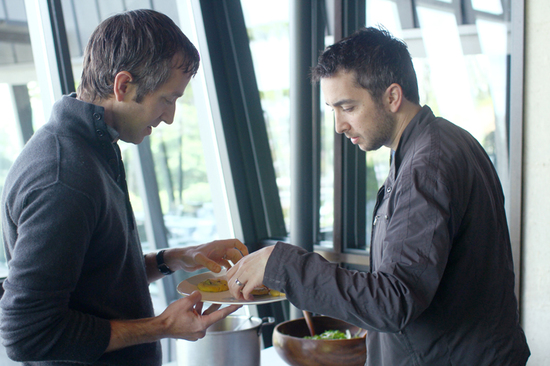 "When we plan staff meal, it's not an afterthought", says Executive Chef Jason Franey, a James Beard Award finalist and Food & Wine Magazine Best New Chef. "The chefs get together a week ahead of time and plan the whole thing out." Because of the restaurant's intricate menu (a mix of classic French and contemporary Northwest cuisines that Chef Franey calls "Comfort Geek") chefs start their prep early in the morning. This means that the restaurant can sometimes prepare 3-4 staff meals a day, and sometimes this leads to some friendly competition. "Staff meal is an opportunity to branch out a bit and have fun", says Mark. "Potato salad is like a throw-down around here."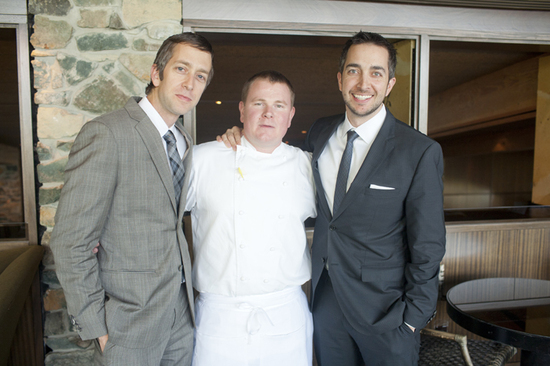 Restaurants are businesses not just about food but also about relationships, and the relationship between the owners and their staff is one that Mark and Brian Canlis cultivate first and foremost. "Canlis is 62 years old, and at 62 I'll tell you, it's one of the most important things that we do, and it's the best part of my day", says Mark.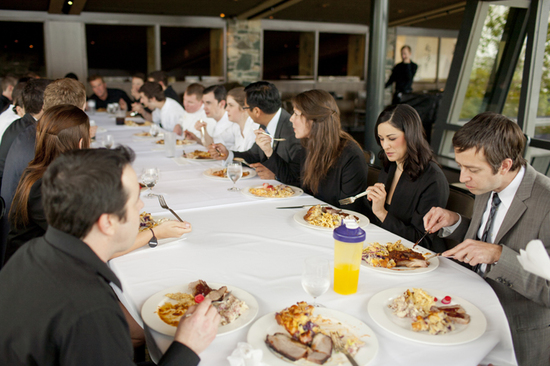 To see more of my food films, visit the Food Narrative website.
Photos by Erik Simkins.