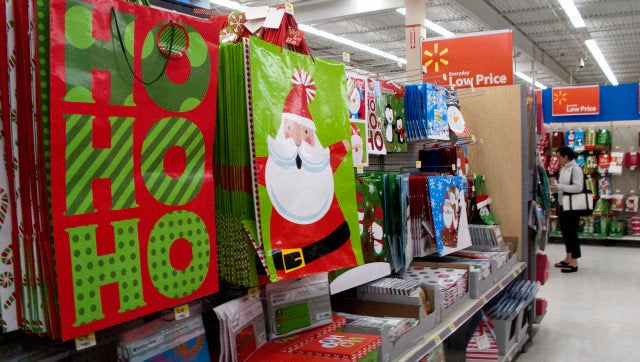 I have a friend who, along with her mother, gets up every Black Friday at an unreasonable hour (in my opinion, at least) to hit the stores in search of deals. By 10AM the two women are done with their holiday shopping and can sit back and laugh at the rest of us as we scramble to fill our loved ones' stockings and pile gifts under the tree.
My mother and I are the polar opposites of the aforementioned sale-hunting ladies. We prefer to shop online or from catalogues in the peace and quiet of our own homes. There, we luxuriate in entering our credit card numbers without hordes of impatient shoppers waiting in line, and we never have to wonder if our purchases will fit into our cars. That is a problem for our friendly UPS delivery man.
Part of the reason that I avoid shopping big sales is the proximity to other frenzied shoppers. The mad rush, pushing and shoving is not something I'm willing to endure for a gift bag that is free with purchase. Moreover, I know that if I subject myself to a department store, I will most likely fall prey to those marketing geniuses and end up buying a little something for myself in addition to gifts for my family. By shopping online I remain focused on the carefully-curated gift list that my family has taken pains to create. I can usually bang out my shopping in a few hours and I am sure to stick to my budget and avoid temptation.
PHOTO GALLERY
2012 Black Friday Deals From A-Z