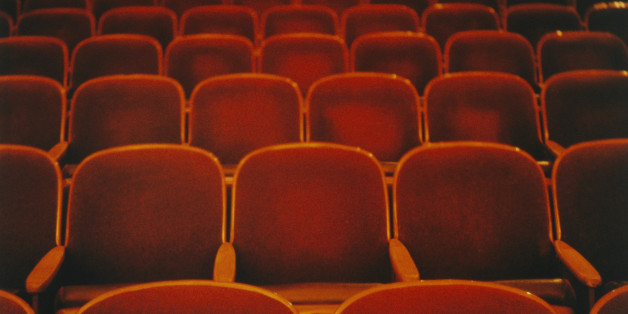 In partnership with the Berlin and Beyond Film Festival and the Goethe-Institut San Francisco, the Honolulu Museum of Art's Duke Theatre will host Berlin and Beyond Honolulu, December 16-20, 2013, in what many hope will inaugurate an annual tradition.
Berlin and Beyond, now in its 18th year and the mainland's biggest German language film festival, brings contemporary cinema of Austria, Germany and Switzerland to the United States.
This month's festival at the Duke Theatre, which predates the San Francisco festival taking place next month, offers a sneak peek at its highlights.
Something interesting is happening in German cinema. Recent top engaging films are not thrillers, horror or romance. Moreover, they have nothing to do with Hitler. Instead, they engage the 19th century.
German heritage cinema of the immediate reunification period tended to look back on historical eras, pre-reunification, but of the 20th century, that is, at one of three main eras: the Nazi era and the Holocaust, East Germany and the Ministry of State of Security and West Germany and terrorism. Contemporary German cinema shifts its attention to earlier periods, such as the 19th century.
These period pieces -- rich in a focus on mis-en-scene, especially historical accuracy in props, costumes, set design and music -- offer viewers lush flights of fancy or transportation to another place and time.
Measuring the World (Die Vermessung der Welt, 2012), an historical comedic drama directed by Detlev Buck, opens the film festival on Monday, December 16, 2014.
Based on the eponymous bestselling novel by author Austrian-German author Daniel Kehlmann, the film follows the life and work of Alexander von Humboldt, a 19th-century geographer, botanist and explorer, among others things, and Carl Friedrich Gauss, a mathematician.
The subject might sound dry but satire and upbeat humor permeate the film, and ironic jabs at stereotypes of Germans abound.
Humboldt's looming stature in German culture could hardly be overstated: One of Germany's best-known universities, the Humboldt University in Berlin and one of Germany's most prestigious fellowships, the Alexander von Humboldt, are named after him.
Closing the film festival, Ludwig II (2012), directed by Peter Sehr (who passed away earlier this year) and Marie Noëlle, likewise indicates this temporal shift. The beautifully shot period film features the story of King Ludwig II of Bavaria, patron of the Arts, in particular the compositions of Richard Wagner. Shot by Austrian cinematographer Christian Berger -- best known for his work with German director Michael Haneke on The White Ribbon (2009), Caché (2005) and The Piano Teacher (2001) -- the biopic features lush shots of the Bavarian landscape and of the opulent castle Ludwig built, now a popular tourist attraction.
Back in the contemporary era, the Swiss documentary More Than Honey (2012), directed by Swiss filmmaker Markus Imhoof, examines the plight of endangered honeybees. If bees were disappear from the globe, the films tells us, mankind would have four years to live. This documentary explores the situation of bees in sites ranging from Australia, California and China to the Swiss Alps. Numerous potential reasons for the decline are offered and explored by beekeepers and scientists interviewed as agribusiness is contrasted with small beekeepers. Cinematic techniques open up the world of bees to viewers: some shots show the inside of honeycombs and others show flight from a bee's perspective. More Than Honey is Switzerland's Oscar contender for Best Foreign Language Film. In English, German and Mandarin.
Lullaby Ride (Nachtlärm, 2012), directed by Christoph Schaub, brings a gripping caper -- that is bittersweet, at times hilarious, at times gripping -- about the floundering relationship of two young parents and their newborn son. The young couple's baby only stops crying when they take him for a drive in the car. One night, the car is stolen and their baby kidnapped, as they stop at a convenience store. In the ensuing caper, the parents set out to steal back their child in this modern day German version of the Coen Bros. Raising Arizona (1987). The film is produced by X Film Creative Pool, co-founded by producer Stefan Arndt and directors Wolfgang Becker Daniel Levy and Tom Tykwer, which has released such internationally engaging German hits as Goodbye Lenin (2003) and Run Lola Run (1998) and, according to Variety, aims to produce films "smart people want to see."
Christina Gerhardt is Assistant Professor of German at the University of Hawai'i at M_noa. Her film reviews have been published in Cineaste, Film Quarterly and The Sixties.
Berlin And Beyond Honolulu, German Film Festival