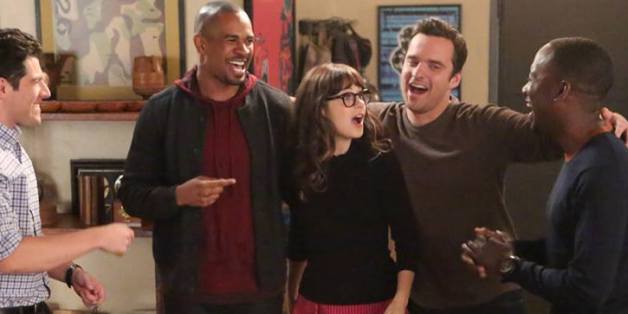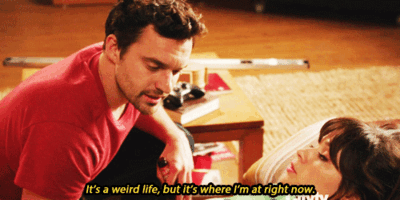 Photo: Celebquote.com
Having just hit the quarter-life mark, I think it's time to break the myth that by 25, you're supposed to have it all together. I mean in some ways, you should have a general idea what path you're going down, but on the whole, just because you're 25 doesn't mean that you have to be a completely functioning adult. Some hard truths? If you're not in school, then find a job... other than that, everything is kosher in my book -- especially being single.
Here are the 25 best things about being a single woman, as told by the cast of "New Girl":
1. Getting weird with your friends.
Once you and your BFF's start popping out mini-yous, those irresponsible Saturday nights will come around a lot less frequently. Enjoy them while you can.
2. Having time to get ahead in your career.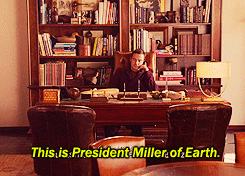 tvrecappersanonymous.blogspot.com
Now's the time to really go the extra mile at work. Work late, take that business trip and put in those extra hours so when the time comes for you to start a family, you'll be able to live comfortably.
3. Having your own space.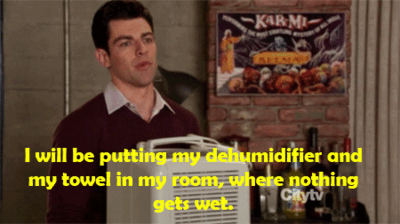 brolin-pendragonlord.tumblr.com
4. Spontaneous weekend trips!
Go somewhere, anywhere.
5. Not having all the answers...
And being OK with it.
6. Catching up on all that reading you've been meaning to do.
... or writing your Zombie novel.
7. Letting your freak-flag fly (proudly).
Take advantage of having no one to impress.
8. Finding hobbies and actually sticking to them.
Whatever floats your boat.
9. Not having to pretend to enjoy dancing if you don't want to.
Let's face it, dancing just isn't for everyone.
10. Lots more "me time."
Spend it how you see fit.
11. Being above the drama.
Really though, I don't care.
12. Watching all the shows in your Netflix queue.
13. Flirting -- it's fun.
Go ahead, flirt away.
14. Doing whatever you want on a Saturday night, since you have no one to answer to but yourself.
Don't worry, we won't judge.
15. Judging younger 20-somethings from a distance.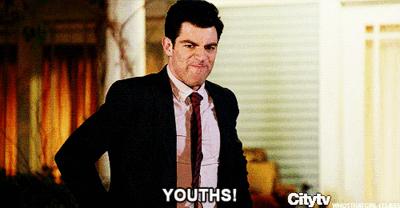 youproxx.com
#OverIt
16. Dating.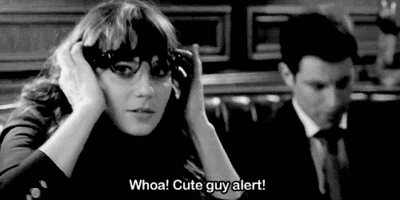 ilovezooey.tublr.com
Just because you're single doesn't mean you can't date. Live it up, go on a terrible date or a great one. Or both.
17. Having fun with Mr. or Ms. Right Now.
Hey, you're just 'hangin'.
18. Having a little extra cash.
Take that dough you'd spend on your significant other and treat yourself!
19. Re-evaluating your choice in a life partner.
It's time for some self-discovery.
20. No compromising.
We all know that compromising in a relationship is inevitable. Appreciate this time where the only opinion that really matters in your life is your own.
21. No need to worry about Valentine's Day gifts.
22. No "meeting the parents."
Thank GOD.
23. Doing girly things, sans judgment.
Instead of dragging your boyfriend unwillingly, make it a girl's night with your fellow Gosling-swooning-soul-mates.
24. Having spare time to blog about being single.
Truthbomb: This post wouldn't exist if I had a boyfriend.
25. The dream of being swept off your feet...
Yes, please.