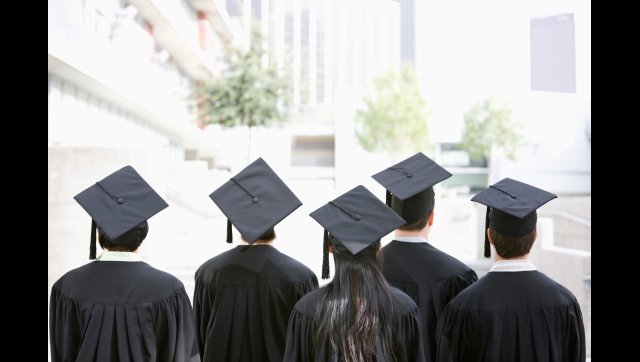 Immigration is no longer a top issue for Latinos.
According to Beck Research results, Latinos prioritize improving education within the grades of K-12 as a critical issue. The Hispanic Coalition for Reform and Educational Options (Hispanic CREO) along with American Federation for Children had Beck Research conduct a survey to potential voters for the upcoming election in five most likely battleground states - Arizona, Florida, New Jersey, New Mexico and Nevada.
Latino voters revealed an average score of 88%, indicating that improving K-12 education should be a priority to our states and local governments. Reforming immigration policy as a priority had an average score of 74% from the Latino voters surveyed. Immigration policy was the lowest scored priority issue compared to the other four issues presented to the Latino voters.
"The results of this poll show that immigration is important to the Latino community but it's definitely not the most important issue out there," said Julio Fuentes, President and CEO of Hispanic CREO. Among the Latino voters, the highest scored priority (94%) was creating new jobs and improving the economy. However, Fuentes argues that education and economy works together.
When given the choice between focusing solely on the economy versus improving education to bolster the economy, 53% of the surveyed Latino voters believe that improving education for all children in the country is central to improving the economy. Only 44% of the surveyed Latinos voters believe that improving the economy in the country should be the biggest priority.
"The economy and the educational crisis I believe go hand in hand," explained Fuentes. "When we start talking about this booming Hispanic community that's the future of this country, we are going to be more than 50 percent of the population here in this country. So if we have an uneducated majority that's kind of scary for the economy."
"In Arizona we are starting to see great immigration reform fatigue. We march in the streets and we urge our lawmakers to act, but we see nothing," said Christina Martínez owner and CEO of Adelante Public Affairs & Communications and HCREO Arizona representative. "Federal immigration reform feels like a pipe dream. We've got to shift the focus to something we can change locally. We have many Latino students that are falling through the cracks due to the lack of immigration reform. What we need is comprehensive education reform."
Education is a top priority for the Latino voters surveyed and 58% of them would like to hear from presidential candidates talk about improving education, as opposed to 37% who would like hear other issues before education from the candidates.
"Based on the poll results, both presidential candidates should speak directly to Hispanic voters on issues of education that matter most to them," said Fuentes.
Within the education issue, 64% of Latino voters welcome choice and competition among schools to improve education as opposed to 31% that believe it would hurt education. In addition, 60% believe that giving parents more choices of schools will improve the education system, as opposed to 35% that believe that more choices for parents will not influence the quality of education.
"I would really like to hear our candidates for elected office locally and nationally talk about how they plan to address comprehensive immigration reform," said Glendale City Councilwomen Norma Alvarez. "Until that happens - I am focusing on the children of this state. We have Latino families that are struggling due to the economy and the broken immigration system - as a result, their children are suffering. This can no longer be tolerated."
"Education is important for everyone and graduation is forever. We need to make sure that we provide the future generation with the quality education they deserve. In so doing, we endure the future of this great nation," said Lazaro Mur, Chairman of Hispanic CREO.
A total of 85% of voters and 91% of Latino voters support distributing vouchers and tax credit scholarships should be available in some form. Only 11% of total voters and 14% of Latino voters surveyed believe only low-income families should receive vouchers and tax credit scholarships.
When it comes to school choice proposals, 74% of all voters and an astounding 80 percent of Latino voters strongly support special needs scholarship programs.
"Education should not be a political issue, but unfortunately it is. HCREO is committed to helping parents empower themselves to make the best decision for their children. More than a third of the U.S. Latino population is under the age of 18. If we do not shift our focus to educating them our future workforce stands to suffer greatly," said Martínez.
"To be honest this poll is not news to me," said Fuentes. "[These results] really send out the message and gets the word out on where do families stand when it comes to education."
For detailed information on the report and its findings please visit: http://www.hcreo.com/press-releases/bid/126216/Latino-Education-Survey-Research-Results
Founded in 2001, the Hispanic Council for Reform and Educational Options (Hispanic CREO) is a national public policy Hispanic organization dedicated solely to K-12 education reform. By creating coalitions with parents, teachers, schools, faith-based organizations and corporate America, Hispanic CREO has been able to educate, inform and mobilize Hispanic parents. Hispanic CREO's mission is to improve educational outcomes for Hispanic children by empowering families through parental choice in education. For more information on Hispanic CREO, please visit www.hcreo.com.