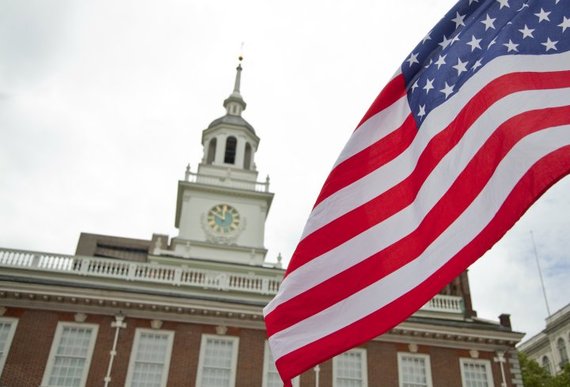 As the mother of two boys, it was only fitting to plan a trip to the City of Brotherly Love. Although enthusiastic renditions of "Yo, Adrian" would elicit blank stares ('Rocky who?') and they're too young to appreciate a gooey Philly cheese steak, Philadelphia is ideal for a weekend getaway and combines good old fashioned fun, child friendly attractions plus a big dose of history. Its small size and compact city center means you can cover a lot of ground -- quickly. Here's my take on the top 5 things to do in Philly with kids.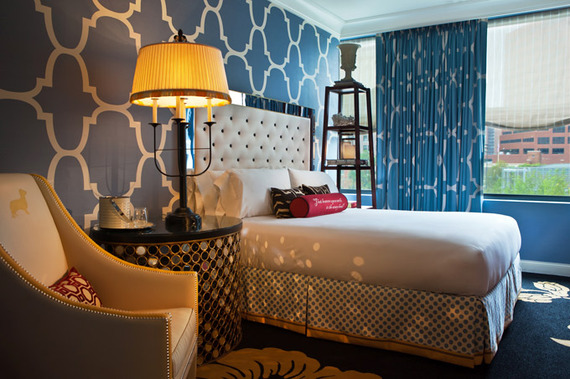 1. The Hotel Monaco
Where you stay sets the tone for any trip, and we chose the new Hotel Monaco in the Old City. The décor is fun, stylish and colorful. Although our room wasn't enormous, it packed a punch with bold patterns on the floor and walls. There are also little design surprises, such as the closet interior, wallpapered in fashionable quotes from the likes of Coco Chanel, Marilyn Monroe and Bill Blass. The kids loved the vast candy selection in our room (hello, M&Ms) and were delighted by a complimentary goldfish that stayed in our room. I was happy I didn't have to feed it or change the water. The location couldn't be better for sight-seeing; it is right across the street from Independence Hall and the Liberty Bell. Complimentary tea, coffee and cider donut holes in the morning kept everyone happy but if you need something more substantial, the in-house Red Owl tavern serves everything from huevos rancheros to chipotle meatballs. There's also a children's menu.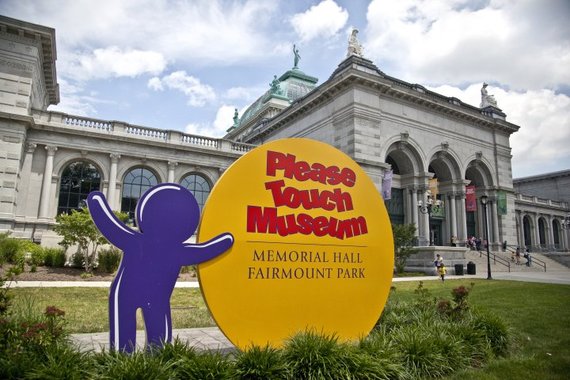 2. Please Touch Museum
You know how most museums are covered in signs saying "don't touch," and you might have experienced heart palpitations if your child (like mine) tried to touch priceless ancient Greek sculptures from say, oh, London's Victoria & Albert museum? To avoid premature cardiac arrest, take them to the Please Touch Museum. Located just outside the city center, everything here is hands on and fun and meant to be touched. The museum is divided into themed zones, from City Capers, Flight Fantasy, River Adventures and Wonderland where they can do everything from dress up like an astronaut to drive a bus or conduct science experiments. Good luck extracting your children from here.
3. The Insectarium
Are you ready to be grossed out? This museum showcases thousands of insects in all their beautiful and creepy delight and is guaranteed to be a hit with non-squeamish kids. The Insectarium has both live and mounted examples, ranging from tarantulas and assassin bugs to scorpions and metallic beetles. There's also a movie theater and hands-on activities like a spider web. Saturdays at 11am is bug feeding time.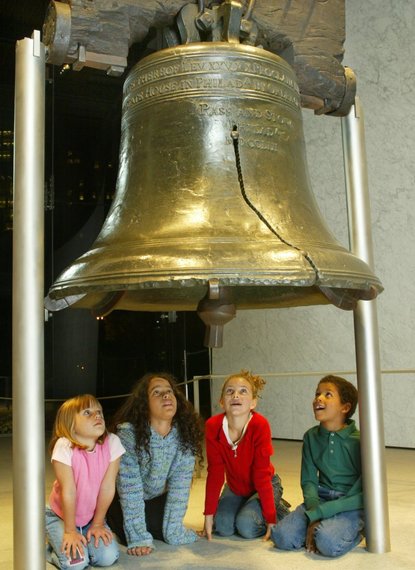 4. Independence National Historic Park
The site of Independence Hall, the birthplace of the Declaration of Independence, as well as the Constitution, is a must-see. Admission is free although tickets are required, and try to get there early to beat the lines. Tours of Independence Hall are conducted by National Park Rangers; if your kids are fidgety, download Junior Ranger sheets and activities from this website. The Liberty Bell, with its infamous crack, is housed in a minimalist glass and brick pavilion. Once you exit, don't miss the underground remains of The President's House, the home of the nation's chief executives before the capital moved to Washington, D.C. A series of glass panels lets visitors see the remains of the foundation, and video panels tell the stories of nine African-American slaves.
5. Benjamin Franklin Museum
No other man is as closely associated with Philadelphia as Ben Franklin, a founding father who is as famous for his quips as scientific experiments. This museum recently re-opened after a two year renovation and is arranged thematically. Visitors will learn about his work as a diplomat, printer, scientist and statesman. Kids will appreciate the hands-on exhibits. In the "Ambitious & Rebellious" area, visitors can pick up a set of Franklin's own ink balls, which pounded ink onto newspaper. There also plenty of video installations.
Images courtesy Visit Philadelphia/GPTMC, Hotel Monaco and Please Touch Museum