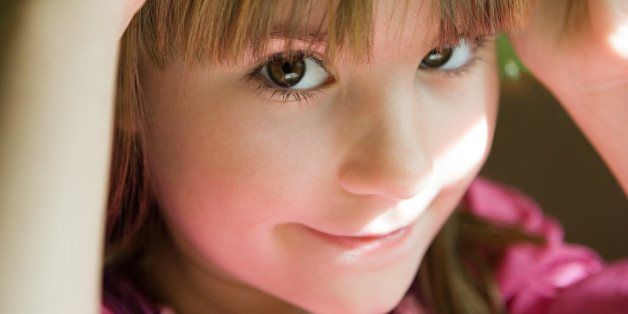 My earliest memory is standing in the driveway of my childhood home and being asked, "What do you want to be when you grow up?" Without hesitation, I answered, "Princess," with a capital P. This had everything to do with wanting people to do my bidding and nothing to do with wanting a pink dress and finding my Prince Charming. Having seven dwarves to manage was just fine. At that time Princess was the only leadership "title" I could think of. I certainly didn't know what a CEO was.
Later, the answer became "a teacher." I liked the idea of presiding over 25-30 kids and the power of the pen. In 5th grade, I often sat with my brother's wife, a 7th grade English teacher, begging her to let me help her grade papers, red pen ready to go.
Yet in my adolescence, I went from the strident girl who knew what she wanted to the girl who decided not to try out for the tennis team. God forbid people might see me fail. I stopped thinking about what I could lead and rather what I could follow.
I majored in marketing in college, by then not sure what I wanted to do. I became fascinated with consumer behavior, leading me to advertising and ultimately consulting in consumer insight and cultural trends. I climbed, nurtured and trimmed my career tree. I was helped by female bosses in my life and inspired by the role models of my times.
But my real disruption didn't come until my forties. I grew a new voice for saying what I want. Now, that voice is saying, "This is what I believe in. How can I get it?" I rediscovered my refusal to settle. I quit my job. I started a mentoring network. I became an independent consultant. I got my princess back!
What got me to this place? The over-40 women in my life. Three years ago, I began looking for innovative 40-something women to participate in the mentoring series I run. From a few contacts that I met through interviewing entrepreneurs, I started meeting more women who were creating trends.
Women like Amanda Hesser, who started Food 52. She inspired me with her story of pitching and winning her own custom designed culinary scholarship in her 20s and going on to turn an innate understanding of connecting and passion for food into a collaborative culinary community in her 40s.
Women like Rachel Sklar, who co-created The Li.st, a for-profit business geared to helping women help each other. There I heard boldfaced dreams and debates on ambition unfold... all nestled in a community of emotional openness that was unusual in the business world. There, I was pushed to speak on a panel about entrepreneurship that I didn't think I was "ready for"... but I was.
Women like Whitney Johnson, author of Dare, Dream, Do who encouraged me to pursue an idea around recognizing women over 40. As a thought-leader on how to "disrupt yourself" she shared my belief that over 40 innovation was being overlooked. She points to developmental theory that the age between 40-64 centers around productivity and creativity. We found ourselves surrounded by women that were opening up new doors for themselves after 40 but hearing that entrepreneurship "peaks at 25."
Last year, we launched the first annual list of 40 Women to Watch Over 40. Our goal is to inspire women over 40 who have more in front of them than behind them to persist in their endeavors while motivating women in their in their 20s and 30s to see new possibilities for what is ahead.
The response overwhelmed us. There is a cadre of over 40 women out there quietly changing the world and ready to be recognized. Each of the 2013 winners balances the ability to put their own dreams first with being first-rate givers, encouraging other women to do the same.
It makes me think that perhaps to innovate we need a team but to disrupt we need a community. As much as my earlier bosses believed in me and taught me to believe in myself, when there is a community who believes in you, you are moved to action. Each voice encourages another, and you are propelled forward, through both the ups and downs.
Today, I feel as free as that 4-year-old princess wannabe. Back then I was fearless because I didn't know any better. I didn't know about gender bias or emotional bullying or leaning out. My princess was independent. She didn't need a prince or pampering.
Now I am not fearless, but I am not afraid of fear. I know I am not alone. I don't need to rule a kingdom, but I don't mind being the princess of my own destiny with a village of disruptors cheering me on.
Who are you going to cheer on today?
Nominations are open for the second annual list of 40 Women To Watch Over 40. For more information click here:
This post is edited from a version originally published on Medium in July 2013.