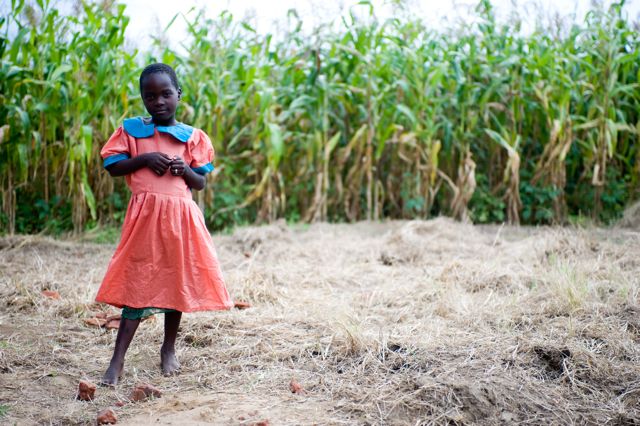 Of the 2.2 billion children that populate the world, 163 million of them are parentless. It's a staggering number -- and one that continues to grow with the persistence of disease, poverty, and warfare within the world's most vulnerable communities.
Yet, the orphan crisis rarely makes the front pages of mainstream press. The plight of millions of children evidently doesn't fall under the category of 'breaking news' -- despite the enormous impact it has on the world's health and future. And while the occasional op-ed or celebrity adoption will direct some temporary attention to the topic, the issue remains largely invisible and intangible to those who don't face it everyday, who don't feel the immediate impact of this global crisis.
Dr. Jane Aronson, also known as the "Orphan Doctor," is one visionary who has devoted her life to changing that. Aronson began her career as a pediatrician before founding the Worldwide Orphans Foundation (WWO) in 1997, a nonprofit organization with the mission of transforming the lives of orphaned children in their own country through medical, developmental, psychosocial and educational programs. WWO has already implemented its initiatives in 12 countries and is currently addressing the needs of children through programs in Haiti, Ethiopia, Bulgaria, Azerbaijan, Ecuador, Kenya, Serbia and Vietnam. WWO was the first organization to introduce professional peer training in Vietnam and Ethiopia for pediatric HIV/AIDS treatment and was also the first to treat (and continues to treat) orphans with HIV/AIDS in both countries.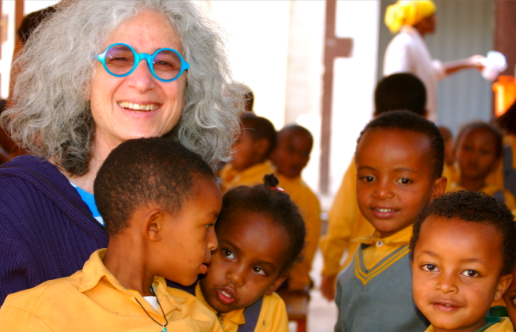 WWO's holistic approach is part of what sets the organization apart. When embarking on any project or initiative, their first step is always to take an assessment of the community and its orphans to identify the unique needs of the children in their institutional and group settings. They address these issues through health and educational opportunities and global arts and sports programs that are respectful of cultural norms. The goal of WWO is to aid the healthy development of children through better care, and through the support of on-the-ground organizations and leaders that best understand the immediate needs of local communities.
I had the opportunity to speak with Dr. Aronson about WWO and the severity of this crisis affecting hundreds of millions of children today. She was matter-of-fact about the realities of the current situation. "It's getting worse," Aronson explained. "The number [of vulnerable children and orphans] is increasing because the number of adults living with AIDS and other diseases is increasing; because of conflict and war... These are all large contributors. But the most important reason is the increase of extreme poverty. This is an issue which has been growing over the decades; the hundreds of millions of people living in poverty is growing daily, and the financial crisis we're living in today is adding to that."
In Africa alone, there are currently more than 50 million orphans -- and in the last five years, over 1 billion dollars in foreign aid has been directed towards helping this population. Yet the international community is still struggling to find the most sustainable, effective solutions to the African and global orphan crisis -- solutions that operate in synchrony with the local orphanages, organizations, and cultures of each community.
This is one of the many topics Aronson, along with the Right Honorable Joyce Banda, Vice President of Malawi and Founder of the Joyce Banda Foundation; Ann Veneman, Former Executive Director of UNICEF; Dr. Claire Gaudiani, author of The Greater Good; and Melissa Kushner, Founder and Executive Director of Goods for Good will be touching upon at the NextGen Africa Forum, a free panel discussion to be held at NYU's Kimmel Center in New York City on June 14. The event is being hosted by Goods for Good, a New York-based nonprofit organization, that partners with international corporations and grassroots organizations to provide school supplies, clothing, health products, and other necessities to orphans and vulnerable children in developing nations. The event aims to shed light on the current state of the orphan crisis, which interventions to stop its proliferation have worked (and which haven't), and what further steps must be taken going forward. Melissa Kushner, Founder and Executive Director of Goods for Good explains the thinking behind hosting the summit: "The issue is too complex for any one organization to tackle alone. We're hosting NextGen Africa to encourage dialogue, partnership, and collaboration between organizations working towards the same goal of helping to create a better future for these children and their communities."
The empowerment (financial, educational, personal) of women is frequently cited as one of the most dependable means for improving the welfare of a developing community; and the education and positive rearing of children is consistently proven to be the most significant determinant of their health and success as adults. And yet issues (such as the orphan crisis) that are symptomatic of our failure to meet the fundamental needs of these populations remain an overlooked or remote concern for many -- a negligence that carries serious consequences. "When families are destroyed, orphans are created... When [a crisis like this] doesn't affect people's personal lives, it's very hard for them to see that it exists. But it's a global world now. Everything we do affects the world, and everything that happens in the world affects us," reminded Aronson.
Mainstream media has the power to help educate the public about the gravity of this growing crisis -- if it chooses to exercise it. "Children's and women's issues are not given their due in mainstream press -- they're the least interesting topics in the media. And yet they're the most interesting topics -- because the success of the planet is up to them," Aronson said with conviction. "If I were asked, what would be the best bang for you buck in helping the world be a better place to live, I'd say it would be investing in women and their families -- so that all women would have prenatal care, and so their babies are born healthy, and their families could live in a healthy environment."
Aronson hopes NextGen Africa will serve as a catalyst to inspire public discussion, new thinking, and proactivity around addressing this crisis. Vice President Banda, who has also dedicated much of her life and career's work to children's and women's issues, sees the event as a necessary bringing together of the NGO and larger communities for the purpose of uncovering the best approaches to this daunting task: "It is only through community partnership and participation that we can move forward in finding scalable and sustainable solutions to address the orphan crisis."
And for the attendees of NextGen Africa, the event is a chance to hear more about the crisis from experts who have witnessed the devastating reality of it first hand -- and to learn about impactful ways to do something about it. "This is about the loss of human potential," urged Aronson. "If people attend [NextGen Africa], they'll learn about how orphans live, learn about the solutions that work, they'll get interested, and they'll find out how to support the organizations [helping solve this problem]. Now's the time -- this is a call to action. Every event like this is a call to action."
For more information about:
• The NextGen Africa Forum on June 14, visit nextgenafrica.eventbrite.com.
• Dr. Jane Aronson, visit wwo.org and orphandoctor.com.
• Goods for Good, visit goods4good.org and follow the organization on twitter @goods4good.
(lead image by Brian Marcus)