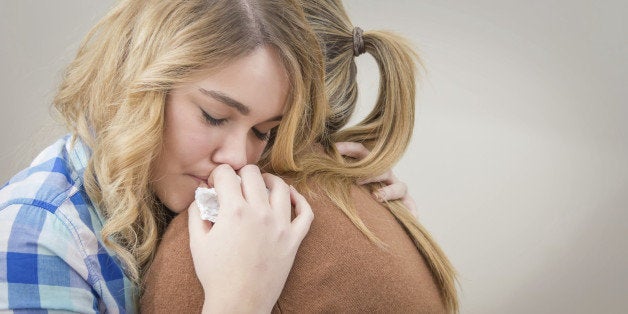 When my oldest was about 3, we had two deaths in the family within a couple of months and I really struggled with how to explain life and death and funeral rituals to him. I know from the research I've done that helping kids learn new concepts is easier if you link something they already know about to the new, unknown thing.
So I thought I'd give it a try. And I started with Elmo. If you haven't seen the Elmo's World show, they're 15 minute episodes where Elmo tries to learn about a new topic (birthdays or teeth or pets or whatever) in a bunch of different ways (asking his friends, watching a TV show about it, etc.) There's one segment where Elmo basically asks true or false questions to the kids in the audience to help them grasp the ideas and learn about how it relates to things in their everyday life.
Example (from an actual episode): Can a chair be a pet? No! But a pet can sit on a chair.
I started with a very basic definition of dead: something that's not moving or breathing. Then I explained how some things are never alive and others are alive for a while and then they die. And finally, I used Elmo's World type questions to help him sort out the ideas and the differences.
My Example: Is this table alive? No! But the tree that was used to make the table used to be alive.
It seemed to help him understand in a very neutral, natural way, but as parents we're never really sure if our teaching methods are effective right away Usually, I have to wait until I can overhear him explaining things to someone else in his own words or until the second time something happens so I can see how much he's internalized the lessons.
I had a lovely friend pass away about six months ago and she had ill for a while before that, so we had been talking about illness and death and loss a lot around that time. I was happy that my oldest (who is now 5) remembered the ideas from last time and was able to help explain things to his little brother. This time, I used the Elmo questions as a place to start and added other ideas and lessons from there.
We wrote letters and drew pictures for her and left them in the mailbox when she was too sick for visitors. We talked about how our bodies are meant to heal themselves, but sometimes the sick gets too big and a person dies. And, Since we never know how long a person will live it's important to be kind every day and tell the people we love that we love them all the time.
We talked about what death feels like for the people who love that person. We talked about all the different words people use for death and how it's very different than being "asleep" or "gone" or "lost." We talked about cemeteries and how everything turns back into dirt once it dies, how plants grow in the dirt and we eat the plants, so we're all connected. They had a lot of questions...we talked a lot.
Each time, I brought both of my kids to the showing. I made sure we had a quiet moment alone to talk about what they were going to see and hear and let them decide if they wanted to see the body or not and let them ask me any potentially awkward or blunt questions out of earshot of the grieving family. I was really proud of the way they handled themselves and how they seemed to be more comfortable than most of the grown-ups there (including me!) And any doubts I had about whether or not taking them was the right thing to do vanished when I saw how much joy they brought to everyone in the room.
Have you had to talk to your kids about death? How did it go?
What tips and tricks did you use?
Christine Marion-Jolicoeur helps busy parents find the joy in everyday moments so they can raise healthy, connected kids. She's an Amazon #1 bestselling author, published in Huffington Post and elephant journal and creator of the Joyful Parenting ecourse. Download fee gifts for parents at ChristineMJ.com/freegift