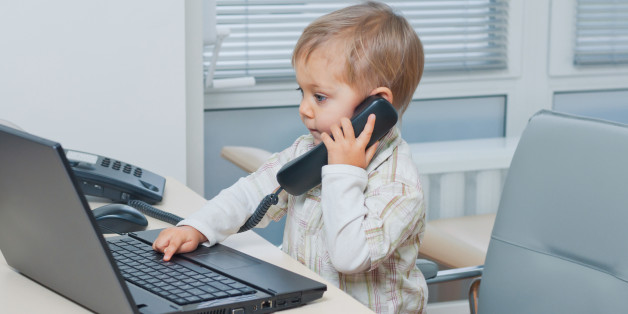 Mention entrepreneurship at the elementary school level and you are likely to hear someone say, "You can learn everything you need to know from running a lemonade stand." While one can learn a lot from lemonade stands, entrepreneurship itself is often much more complex.
When posed with the challenge of creating an enterprise activity for his class of seven and eight-year-olds and the year group he oversees, year three teacher Stephen Shama was determined to take a more holistic approach to developing a cohort of young entrepreneurs. In the end, Stephen's class and the additional six year three classes at GEMS Wellington International School in Dubai took a three dollar investment from each of their families and created their own microbusinesses, raising close to $3,000 to support aid efforts in the Philippines. Stephen Sharma's approach offers some helpful lessons and insights for schools -- and for budding entrepreneurs.
Plan Early, But Be Willing to Make Changes
Teachers were informed that the school would be participating in November's Global Entrepreneurship Week in early September and Stephen began to plan immediately. He met with the head of business studies and discussed a few ideas. He loved the idea of students approaching their parents to become shareholders. Beginning early gave him time to work with his team of teachers to brainstorm ways to make this experience as far reaching and authentic as possible and to distribute leadership for the project. Teachers contributed additional ideas such as allowing the students in the class to take on different jobs for their final marketplace event, ranging from bankers and accountants to members of the press. Adaptability was also critical. Students requested that funds earned be used to support relief efforts in the Philippines, rather than a planned school trip. Signs and marketing campaigns were quickly changed, and shareholders were informed.
Identify Skills
Often schools add entrepreneurship activities as an after school program. Stephen and his year three team analyzed their curriculum for skills they believed would be useful for their young entrepreneurs. To be effective, the students would require specific skills in literacy, numeracy, communications and technology. The year three team decided to teach persuasive writing, determining the cost of a product, and calculating profits and losses among others. They looked for curricular alignment and then mapped out a plan to ensure that these skills would be taught in advance or during the project.
Prototype and Test
Students often participate in enterprise fairs with products into which they have invested time and money, but on which they haven't received much feedback. At the fair itself, which typically lasts for a day, students discover whether or not their products have a market. Three weeks before their marketplace activity, year three students were asked to develop a prototype of a product over the weekend. They had to calculate the cost to produce the item and suggest a price point. My son, a year three student at the school, created a hydroponic planter which cost close to 15 AED, or 4 USD, to make. He loved his idea -- as many of us do when we first conceive of a business -- and was unwilling to accept his mother's feedback that this was unlikely to yield much of a profit given the high cost of production. This feedback was much more compelling when it came from his classmates. He would need to reduce costs if his product were to be selected by the class.
Work With a Team
In the end, my son's product wasn't selected by his class. They chose three other prototypes developed by students to adapt, produce and sell. They were part of a team, not just individuals. All members of the class quickly began to add ideas to the selected products and create marketing campaigns targeting parents and members of the school community. Year three classes were given mentors from the business studies department of the secondary school to help them with product development and marketing.
Build a Sense of Ownership
I attended the year three marketplace as a parent and was struck by the students' and teachers' determination and enthusiasm. They were informed that some parents may be tough bargainers -- and, in fact, I saw many playfully negotiating for lower prices. Students had strategies to respond and most knew what price they could not go below. The students were prepared -- few bargains were made and those that were offered were sensible. The students -- even those whose ideas had not been selected -- truly owned their businesses and the teachers truly owned the project.
--
Christine Nasserghodsi is a mother of a GEMS Wellington International School year three student and an employee of GEMS Education.