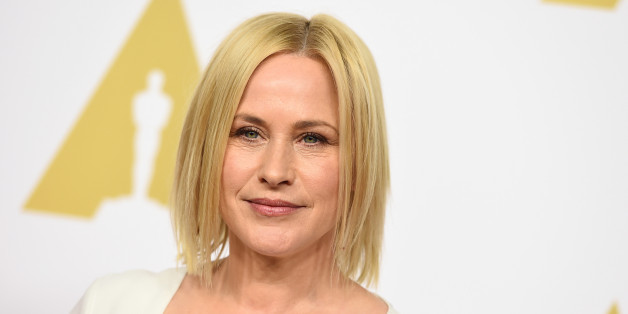 I loved Patricia Arquette's onstage Oscars comments spotlighting fair pay and the need for women to achieve equal rights. Yes, it IS "our time to have wage equality once and for all, and equal rights for women in the United States of America."
Onstage, the Best Supporting Actress winner formidably used her platform to address women's equality to an audience of a billion people. Arquette's gracious use of a personal triumph for a public cause was as gracious as it was empowering. I saw and shared the footage of Meryl Streep and Jennifer Lopez responding with cheers of "yes yes yes" that matched my own.
From President Obama's calls for equal pay to the House Democrats' Women Succeed agenda to the nonpartisan National Women's Law Center to now Oscar night itself, this issue is gaining traction.
And yet. Backstage, in the post-speech interview, some of Arquette's comments raised an eyebrow -- and a concern for the progress we are striving to achieve. Specifically, the closing call: "all the gay people and the people of color that we've all fought for to fight for us now" rankled because it simply erases LBT and women of color. I saw that and wondered where was J-Lo? Where were all the LBT women and women of color?
Patricia Arquette has been a committed equality activist for years -- so I hope this can be a teaching moment because her presumably unintended) Oscars snub is itself a spotlight on erasure. Women are "gay people" (lesbian bisexual and trans*) and women are "people of color."
In fact, wage inequality affects women of color the hardest so inclusion not erasure was in order.
Inclusion is vital at all times -- but especially on Oscar night where the gold statuette was darker than most of the people receiving it. Look no further than the #OscarsSoWhite hashtag created by April Reign and the dialog it engendered for a sense of many Americans' view on race, Hollywood, and progress in America.
Reflecting on the onstage speech and the backstage comments, I recalled my learning curve about the need for intersectionality in feminism and the ongoing need for all of us -- particularly we straight white women of women of privilege -- to know better, do better.
As Patricia Arquette said onstage, equality is about wages. As she unintentionally spotlighted backstage it's also about representation and the need for a fully inclusive march toward equality. We can only wage a strong progressive fight for liberty and justice for all with representation from all. That means not asking people to fight "for us" but to fight together for a variety of causes and to stop centering feminism on white women.
As we move from the glamour of Oscar night to the grit of working in the trenches to move America forward, we will need strong diverse coalitions with intersectional leadership and goals. We need to take this eloquent onstage call for equality and pair it with deeper education about partnership to achieve the still-distant goals of racial justice, LGBTQ equality, and women's rights.
I thank Patricia Arquette for sharing her Oscars microphone to call for women's rights, and hope she will continue to use her spotlight as a teaching moment: ask not what others can do "for us" but what we can do together to advance equality for all.