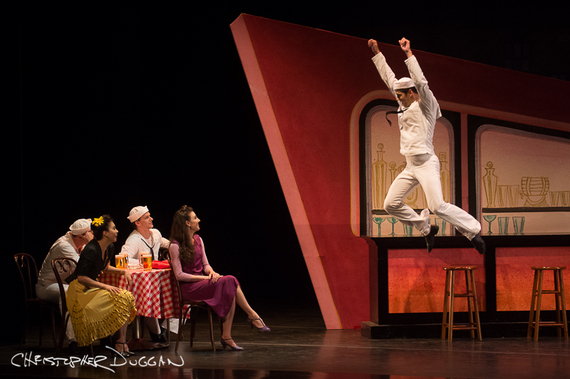 Fancy Free performed in BALLET 2014/Daniel Ulbricht at Jacob's Pillow Dance Festival
I photographed and filmed a lot of top-notch ballet this summer. Nel and I wrapped our fourth season at Vail International Dance Festival, where we filmed performances by international dance stars from New York City Ballet, American Ballet Theatre, Pacific Northwest Ballet, Boston Ballet, Pennsylvania Ballet and more. Artistic Director Damian Woetzel outdid himself this year, creating beautiful new partnerships and sharing dance classics and world premieres.
Highlights from International Evenings of Dance at Vail International Dance Festival, video by Nel Shelby Productions
Tiler Peck, Robert Fairchild, Daniel Ulbricht and other incredible dancers from New York City Ballet performed in Vail, and it was exciting to see them in new roles, after photographing them this summer​ at Jacob's Pillow Dance Festival.
I photographed the dress rehearsal of Daniel Ulbricht/BALLET 2014 at Jacob's Pillow​ like I do every performance, every week. But I also had the rare opportunity to photograph a live performance of BALLET 2014 from the front of the house.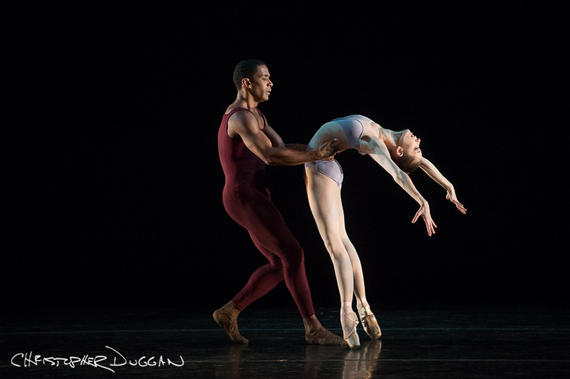 Craig Hall & Rebecca Krohn in BALLET 2014/Daniel Ulbricht at Jacob's Pillow Dance Festival
I also made portraits with Daniel Ulbricht, ​Georgina Pazcoguin, Tiler Peck & Robert Fairchild. Tiler & Robbie​ are beautiful dancers and newlyweds. We made two portraits together on the Pillow grounds, and then we went and did some pictures on my trampoline.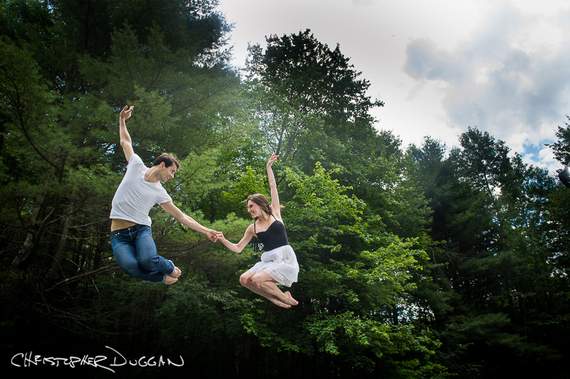 Tiler Peck & Robert Fairchild
I know they just got married, and I wanted to make a romantic portrait. That's where that lift came from. An intersection of my love of weddings and dance photography in a single image.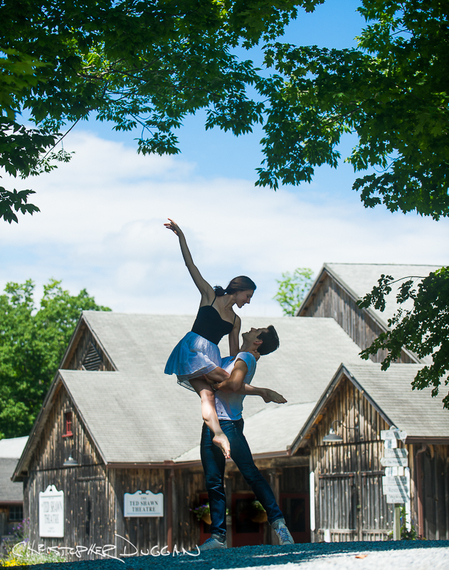 Tiler Peck & Robert Fairchild
Georgina Pazcoguin found time in her busy dance week to come over and make pictures on the trampoline, too. I've photographed Gina for American Dance Machine and she is creative and fun. She saw some of my daughter ​Gracie's balls in our yard, said we should use them for some of the photos we were making, and it turned into a really great portrait.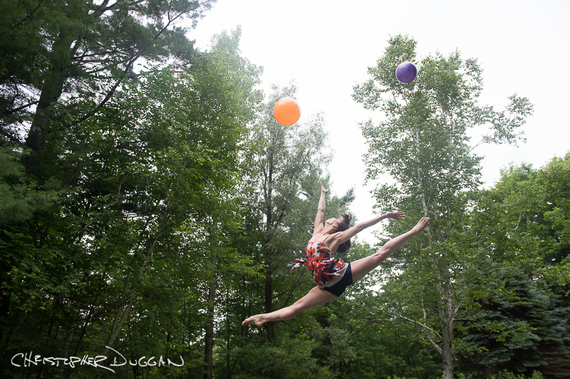 Georgina Pazcoguin
Daniel Ulbricht had an extremely busy week, but we found time for him to come over to our house and make pictures. Our daughter Gracie jumped with Daniel on the trampoline, and our 13-year-old cousin Mary, also a ballet dancer, was just over the moon when Daniel said he would make a picture on the trampoline with her too. It was definitely the highlight of her summer! Daniel is gracious, generous and thoughtful, and we had a great time.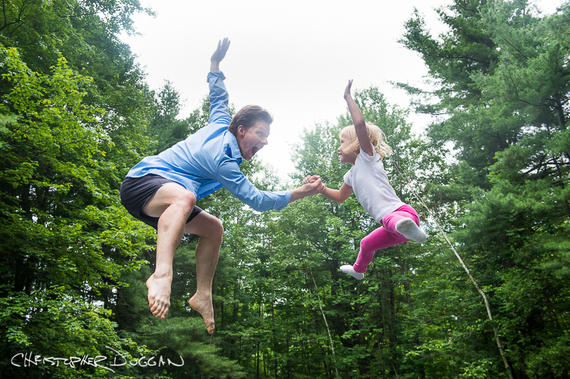 Daniel Ulbricht and Gracie
Nel and I feel so blessed to work with such mindblowingly talented dancers. We've always loved going to the ballet in NYC, and now, high-caliber ballet performances are everywhere we go.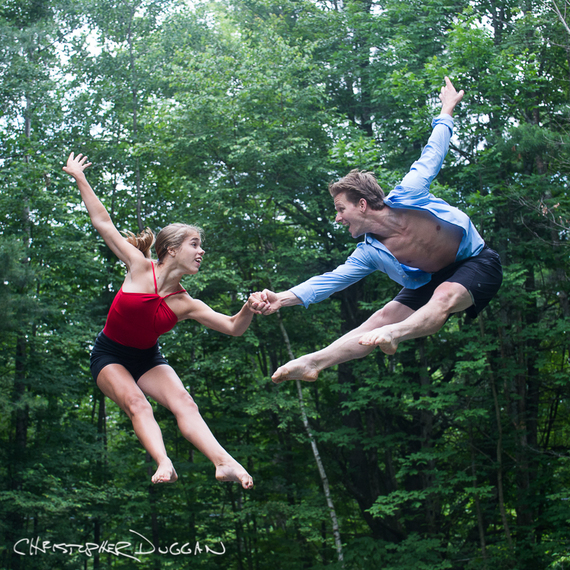 Daniel Ulbricht and Mary
This post originally appeared on 4dancers.org