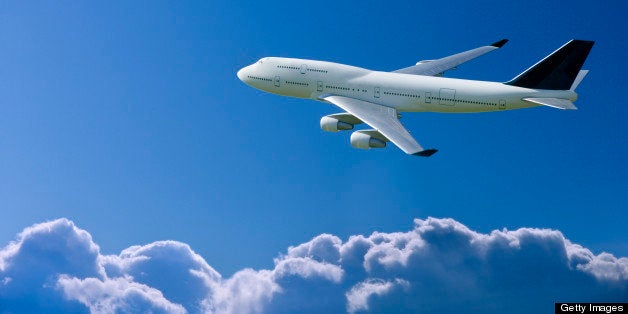 His wife, Susan, a loyal United Mileage Plus member, can't seem to redeem her hard-earned points for what she'd been promised: "free" flights -- or "free" anything, for that matter.
"She has about 142,000 miles, all of which are from actual air travel -- not goodwill or credit card charge or other miles," says Bauer, a management consultant from Portland, Ore. "She has looked into turning those miles into a plane ticket or tickets many times but it has never worked out because she always comes up against a blackout period or other lack of availability."
Bauer could, of course, hire a pricey consultant to figure out a way to spend those miles. Or his wife could join one of those online frequent flier communities, which offer every shortcut in the book (some ethical, some not) for getting an award ticket.
But unraveling this problem isn't as simple as that, and it begs a question no one has asked in a while: Is it time for the government to step in and say "enough"?
Before you answer, let's listen to the rest of Bauer's dilemma.
Susan is willing to accept something other than a flight for her miles, and lately, she's received offers from United to cash in her miles for a hotel stay.
"Today she attempted to respond to the email offer to book a room at a Seattle hotel, but was blocked from doing so," says Bauer. "She called United Mileage Plus and was told that she can not use her miles for any such offers unless she has a United Mileage Plus credit card."
A credit card? Seriously?
"The situation is aggravating," he adds. "She can't use her miles except for future United air travel when and if seats are available. Or for third-rate magazines. Beyond that, nowhere in United's email offer does it say that you have to have this credit card, or at least not that we could find."
Bauer doesn't want or need another credit card.
"On a certain level this appears to be a case of tying, which, as I'm sure you know, has been ruled illegal in many commerce cases," he says.
Tying is an agreement by one party to sell a product on the condition that the buyer also purchases a different product. In this case, the ability to redeem miles is being "tied" to a "free" hotel night, according to Bauer.
I contacted United to find out the details of Bauer's hotel offer. The airline did not respond.
Questions from Bauer about redeeming Susan's miles for a hotel stay were referred back to United's website. She contacted the airline but -- you probably guessed it -- it hasn't offered a response beyond a form acknowledgment.
"I guess they're trained to not get it," he adds.
Susan's options are awful. She can either redeem her miles for magazines she doesn't want or turn to one of the so-called mileage experts. Neither of these options will do her much good. Why read something you don't even want? And why hire someone who has a vested interest not only in perpetuating this hopelessly complicated system, but may also be getting compensated behind the scenes for promoting one of these useless credit cards? (Read their blogs and click on the scammy affiliate links if you don't believe me.)
"All we want is to book one of the dozens of hotels in Seattle supposedly available under this program for one night in July, using the miles that Susan has legitimately earned, without having to sign up for a credit card she doesn't want," says Bauer.
That's not an unreasonable request. Too bad we have to threaten airlines with government intervention in order to get what travelers believe they were promised.