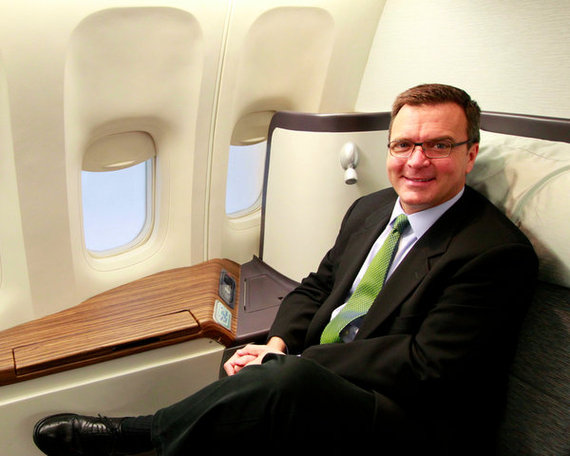 If you've ever traveled on business, then Chris McGinnis' name is probably synonymous with smart traveling. He's the co-host of the Friday afternoon #Travelskills chat on Twitter, and has been a columnist, consultant, on-air television commentator and blogger for media outlets ranging from the BBC to Fortune. He publishes two popular business travel blogs, The Ticket, for Atlanta-area road warriors, and the Bay Area Traveler, for business travelers from the San Francisco Bay Area.
What makes him the world's smartest traveler? McGinnis is a quiet contrarian. When other travel experts try to help you find the best deal, regardless of the cost, he goes against the grain. "Don't automatically gravitate toward the lowest possible price when buying travel," he says, "because you will end up getting what you pay for." Instead, he advises paying a "small premium" for a better product, like a better economy-class seat for a long flight, such as an exit row or bulkhead seat, or booking a slightly more expensive nonstop flight instead of a one stop. "Upgrade to a balcony room on a cruise ship or book slightly more upscale hotel -- or just a room with a view of the ocean -- and I believe that you will dramatically improve the quality of your trip," he adds. "You don't have to splurge, just take one step up, and I think you'll find a world of difference." In an industry obsessed by bargains, that's smart advice.
The World's Smartest Traveler is a weekly series about the visionaries who inspire us to travel smarter. Its curator, Christopher Elliott, is the author of the upcoming book, How to Be The World's Smartest Traveler (National Geographic Books). Want to nominate someone for this feature? Send Chris a note.