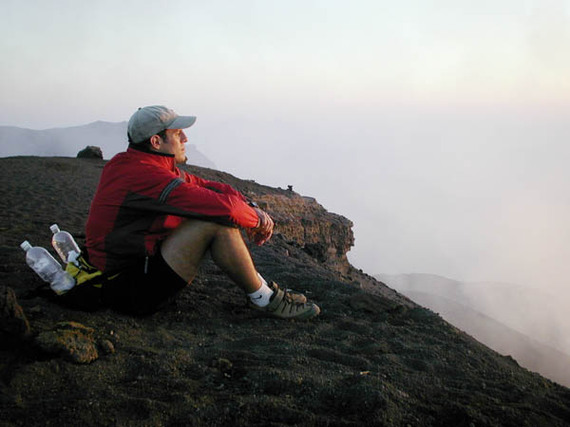 Doug Lansky says the smartest travelers "are the curious ones who try a lot of new things and then try not to make the same mistakes twice." And he should know. The travel bug bit him during college and turned him into a global nomad. He sold carpets in Marrakech, picked bananas in Israel, guided snowmobiling tours in the French Alps, crewing on yachts in the Caribbean, and DJ-ed in Bali. That led to a nationally syndicated column, a reporting gig on public radio, a Travel Channel show and books. Today, you'll find him speaking at travel industry conferences and corporate events. "Several destinations have asked me to help out in a consulting capacity," he says. "So this may be the next frontier." Oh, and there's a new blog called Destination Development Watch which you can follow online or on Twitter.
What makes him the world's smartest traveler? Well, other than the fact that he's done everything? Maybe that he's just getting started. "Travel's coolest, most unique experiences open up for far more often you if you put yourself out there," he says. "If you try new foods, new toilets, stick your head into strange-looking shops, rent a bike and head off without much advance planning." Remember, souvenirs don't have to be things. It can be a dish you learned to prepare at a local cooking school or a habit like drinking a certain type of tea at a certain time of day. Lansky also says how you experience a destination is important. "The more I travel, the more I see the value in doing something rather than seeing something," he says. "Once you've seen a few dozen churches and walked up the tall thing you're supposed to walk up in every city -- and you've done this in many, many cities -- the city wandering starts to feel a bit unrewarding. Instead, I'll think: it would be fun to take tango lessons. Where's a good place to do that? Looks like a week of lessons in Buenos Aires would be a good start."
The World's Smartest Traveler is a weekly series about the visionaries who inspire us to travel smarter. Its curator, Christopher Elliott, is the author of the upcoming book, How to Be The World's Smartest Traveler (National Geographic Books). Want to nominate someone for this feature? Send Chris a note.