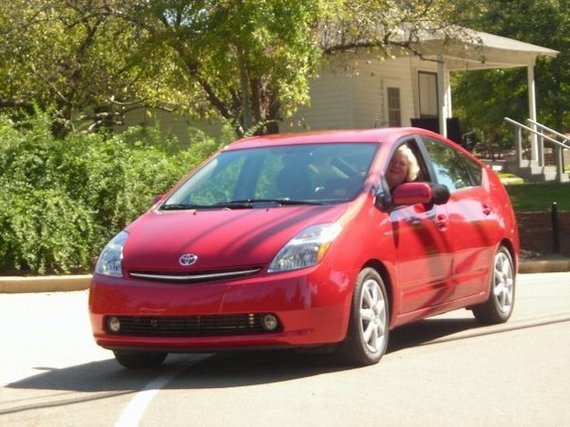 You could almost say Micheline Maynard grew up with jet fuel in her veins. Her father worked for American Airlines, and she boarded her first flight as a toddler and flew solo at age 16 -- an overseas trip to Paris. "I rebooked myself on a connecting flight from JFK Airport to Detroit after we encountered a delay," she recalls. "Airports and airplanes feel like second homes to me, and I have a kinship with the people who work there." Her passion steered her toward a course in aviation journalism, where she covered airlines for New York Newsday and The New York Times. Her latest project, a crowdfunded site called Curbing Cars, examines why people are driving less, and what they're doing instead. "Everything from bike sharing and public transportation to walking," says Maynard.
What makes her the world's smartest traveler? From speedboats to private jets, Maynard knows how to get around. So when she recommends mass transit on your next trip, you can believe it's sound advice. "Take advantage of surface transportation systems -- trains, streetcars, and buses," she says. Why? Because it's often not only the fastest way to get from point "A" to point "B" but it's also the best way to learn about a place. For example, boarding a city bus in Manhattan, as opposed to taking the subway, taught her how New York City was laid out. Light rail or trolleys work, too. "Streetcars are both charming and a link to a previous age," she says. "I had a delightful time riding the streetcar around The Ring in Vienna, gazing out at the imperial buildings, and imagining the characters from The Third Man walking the streets." Whether you're traveling on business or for pleasure, stay above ground and use mass transit. You'll know more about where you are.
The World's Smartest Traveler is a weekly series about the visionaries who inspire us to travel smarter. Its curator, Christopher Elliott, is the author of the upcoming book, How to Be The World's Smartest Traveler (National Geographic Books). Want to nominate someone for this feature? Send Chris a note. Photo: Micki Maynard in a Toyota Prius at Elvis Presley's birthplace in Tupelo, MS.