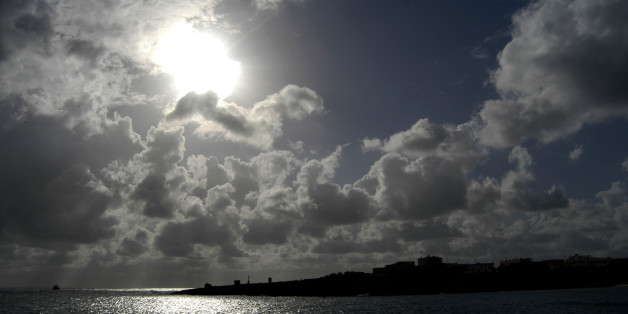 Vibo Marina, Italy. February 16 2015
There is a lot of news out of Libya today and none of it is good. The rescue of two thousand boat migrants from the hands of gun-wielding smugglers led the early bulletins but was later overshadowed by reports that Egyptian jets had struck Islamist militias. But at least it ended well for those frightened, cold and soaked migrants who are now safe on the Italian island of Lampedusa. We also learned that the Italians had previously rescued another six hundred on Friday.
Last week when survivors of yet another miserable fleet of small craft reported three hundred of their group had drowned in bad weather, Italy was condemned by human rights groups for not doing more. An earlier effort to patrol the waters between Sicily and North Africa, called 'Mare Nostrum', had been suspended in 2014 as too costly. It has been replaced by 'Triton', a smaller EU-led operation.
Spurred by last week's 300 drownings and an improving weather forecast -- likely to boost the number of boats setting sail from Libya -- the Italian Coast Guard seems to have been a lot more pro-active over the weekend. The result: 2,600 souls saved at sea.
And here is the Italian dilemma. The 600 migrants who were rescued on Friday were just 50 miles off the Libyan coast in the early stage of their voyage. I estimate they had been at sea for four or five hours, making their trip to Europe a lot less risky than if they had endured most of the average 16 hour passage between Libya and Lampedusa. Migrants biding their time on the Libyan shore can now revise their risk assessment; if the Italians rescue us 50 miles offshore what do we care that the boat looks flimsy and the weather forecast is bad?
Smugglers will likely demand a higher price for a trip in which their responsibility ends fifty miles offshore where they hand over their wretched passengers to the rescuers.

The Italian authorities are facing a terrible dilemma. The more boat migrants they save, the more who will risk their lives at the hands of the smugglers, the more the smugglers will profit.