This blog is part 1 of a 5 part series on Partners in Health (PIH) and their work in Haiti.
Erin and I flew down to Haiti late last week to visit our friends at Partners in Health (PIH) and their local affiliate Zanmi Lasante. One week ago today marked the 2nd anniversary of the devastating earthquake that tragically took over 300,000 lives and left one million others displaced. January 12th is now a national day of remembrance, marked by widely held memorials and heavily attended church services honoring those whom did not survive. Having arrived in this near, yet still distant, country for the first time during a period of such significant reflection had only naturally revealed our own feelings of apprehension about how we'd find the people of Haiti in the aftermath of such an event.
It was not long ago when we stood by in utter shock, praying for the well being of the Haitian people from afar not knowing how best to give more through the many organizations who were on the ground. And while the once ensuing whirlwind of daily media attention and public interest has died down to a near halt, the earthquake itself will continue to confront the future of Haitian life, forever remaining a persistent memory of a nation. Conditions were difficult long before the earthquake hit, which brought with it nothing more than an exacerbated state of disruption and unfamiliar affront to existing challenges. But the undying strength we observed within the Haitian people as they fight back was all but discouraging. And as we learned more about the hard work of Haiti's many committed partners who are helping them to do just that, we too became equally inspired. Among those supporting partners is an organization called Partners in Health, also known as Zanmi Lasante, of which started its work in Canges, Haiti 25 years ago. Zanmi Lasante was established as a community-based health project created to deliver health care to the people living in the country's mountainous Central Plateau region.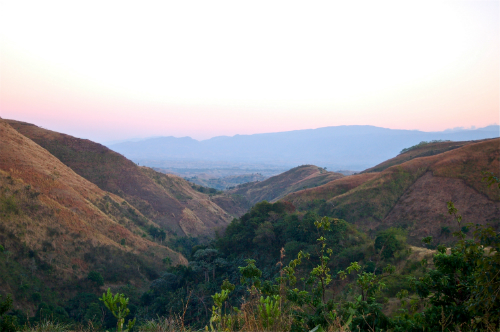 Dr. Paul Farmer is one of the founding partners of Zanmi Lasante, which he started 25 years ago as a first year medical student at Harvard. Today he holds the honorary title of University Professor at the same school. Last year I was invited to join HMS's Global Health Council, and it was in this capacity that I was offered an opportunity to visit Haiti -- the place where the PIH model was first put into action. Today their work spans across ten countries, including the U.S.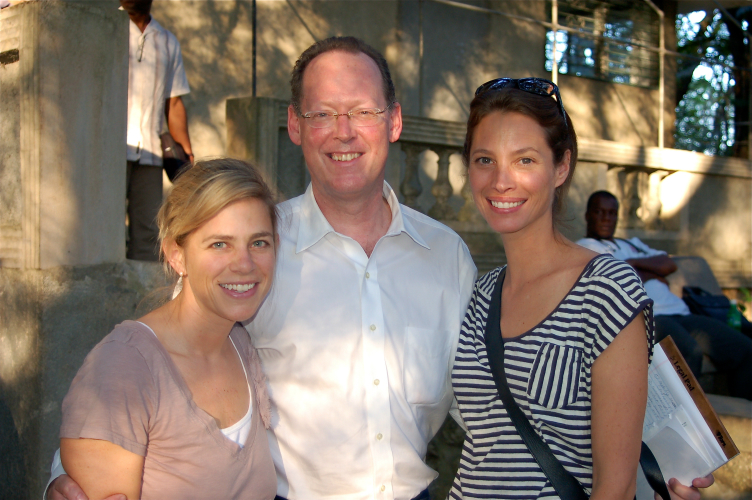 The following is only but a portion of what PIH sets out to accomplish in their mission.
Our mission is a preferential option for the poor in health care. By establishing long-term relationships with sister organizations based in settings of poverty, Partners In Health strives to achieve two overarching goals: to bring benefits of modern medical science to those most in need of them and to serve as an antidote to despair. We draw on the resources of the world's leading medical and academic institutions and on the lived experience of the world's poorest and sickest communities. For more info, click here.
After spending four days on the campus in Canges, we were given the chance to see many of the organization's regional activities and to grasp a more in-depth vision of what they do on a global scale. And we were fortunate to be there at a time when Dr. Farmer and some of the best and brightest from his core team were also present in the country. Over the next few days we'll be posting a series to share more about what we learned, so stay tuned...
Christy Turlington Burns, Founder, Every Mother Counts
Erin Thornton, Executive Director, Every Mother Counts
To read Part 2 of the series, click here.
Every Mother Counts on Facebook
PHOTO GALLERY
Christy Turlington With Mothers Around The World