This blog is part 3 of a 5 part series on Partners in Health and their work in Haiti.
According to a well-known Chinese proverb, we are told: "Give a man a fish, you feed him for a day. Teach a man to fish and you feed him for a lifetime."
While this expression is arguably used too often within the developmental world and humanitarian aid communities, Zanmi Lasante, a sister organization to Partners in Health, has given this phrase a new meaning; one that will provide post-earthquake Haiti with self-reliant foundations for their future health and survival.
PIH has placed an emphasis on fostering a sustainable and self-sufficient system of food production in order to better treat ongoing issues of poor nutrition, as well as to further the progress of economic empowerment.
In other words, PIH isn't just teaching fishing to the Haitian people, they are bringing in tools and equipment, and are cultivating new grounds for lasting success. Even a seemingly modest operation, such as then new Lacheteau Fish farm, could be a real game changer in a region where malnutrition is abundant and sources of protein are few and far between.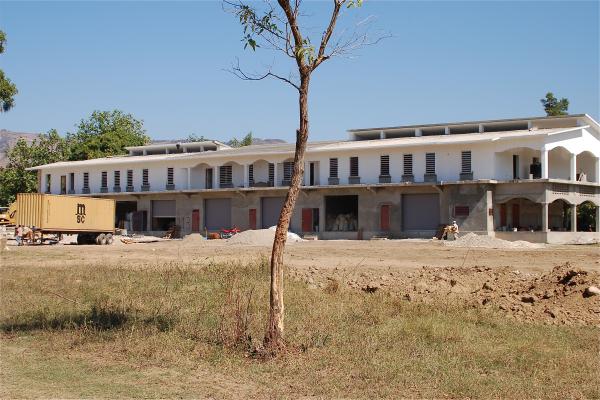 Here the goal is not only to increase food for local farmers themselves, but also to encourage those farmers to sell their fish to local clinics to both feed patients and to stimulate sales on the local market. More proceeds will also help those farmers to better feed their families and yield a higher quality of health overall.
In addition, Zanmi Lasante has a number of other impressive endeavors underway. We visited Zanmi Agrikol late one morning to learn that they too are using new approaches, one of which involves farming. What started only with ten families, this self-described "family assistance program" has now grown to 1700 in just ten years. Under this program, families receive a goat, seeds, and other helpful tools for growing fruit bearing trees which aids in the challenges of deforestation. And, with the training and on-site assistant of outreach workers, these farmers are getting the extra support that they need.
As it was explained to us, there are three root causes that lay at the core of malnutrition in the area: a lack of jobs, a lack of education, and lastly, environmental degradation. As one incentive to help address these root causes, Zanmi Agrikol is working to complete a vocational school that will train agronomists to cultivate the land, and construction and metal workers to build to earthquake code.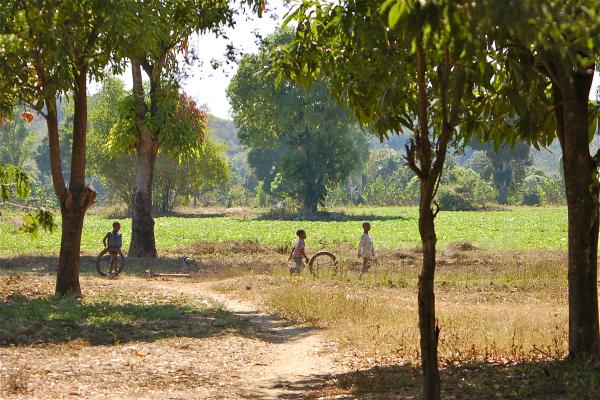 But of course, ailing issues persist beyond these root causes. For one, we continue to see malnourished patients showing up on clinic doorsteps. We are optimistic that these new endeavors will help prevent malnutrition, but PIH realizes that steps must be taken to treat these patients as well.
Another exciting business venture being ramped up is for Nourimanba, a peanut-based therapeutic food specifically formulated to fight childhood malnutrition. At the moment, Nourimanba is being manufactured on the Cange campus grounds, and soon, through a partnership with Abbot Laboratories, a leading global health care company, Nourimanba will have the capacity to produce the food in substantial quantities.
The long-term plan is that the facility will also produce non-medical food products as well. These are the kinds of innovations that could be real game changers in Haiti and in other countries that face similar challenges in their health systems due to the lack of food security.
-Christy & Erin
Read Part 1 of the series, All People Are People (Tout Moun Se Moun), here.
Read Part 2 of the series, Every Mother Is a Mother (Chak Manman Se Yon Manman), here.