This blog is part 2 of a 5 part series on Partners in Health (PIH) and their work in Haiti.
We arrived after lunchtime into Cap-Haitien International Airport, leaving behind a rainy cold day in the northeast. From the air, Port-au-Prince resembles many of the neighboring islands in the Caribbean, with clear blue coastal waters. Once on land, you quickly realize Haiti is quite different than the other islands.
Traffic was heavy on this national holiday as Haitians marked two years since the earthquake ravaged the country's capital city, Port-au-Prince. The streets and sidewalks were overcrowded with families dressed for memorial services if they could find the space in a church.
Approximately 10 million people live in Haiti, 2.5 of which live in Port-au-Prince. One million Port-au-Prince residents were displaced after the earthquake and more than 300,000 people were killed. Today, there are still many tented cities, temporary encampments that have become homes to the many who lost everything. Scattered along the outskirts of town and throughout the country's capital, they serve as a constant reminder to those who pass them each day of all that is no longer here. In the days and weeks after the earthquake, billions of dollars were pledged by world leaders for long-term reconstruction. Yet to date, the UN figures show that only $2.38 billion of the $4.5 pledged has been sent to Haiti. For a great article from the Guardian regarding these figures, click here.
We headed out of town and away from the city center toward our destination of Canges on the Central Plateau. Once outside the city limits, the landscape turns suddenly rural, barren and significantly less populated where once plentiful land has long been ravaged by deforestation. Among the many losses this country has endured, the Medical and Nursing schools were destroyed, halting what already felt like too slow a pipeline for health providers. PIH has a total of 12 hospitals across the country, all the way from the border of the Dominican Republic and across to the coast of the land mass they cohabit. The maternal mortality rate (MMR) here was approximately 600 per 100,000 live births in 2008, but some estimates say as many as 1 in 9 women living in rural Haiti will die from pregnancy-related causes during her lifetime. On either account, Haiti's rates are on par with some of the world's highest burdened countries and ranks it as one of the most risky places in the western hemisphere for poor women to give birth.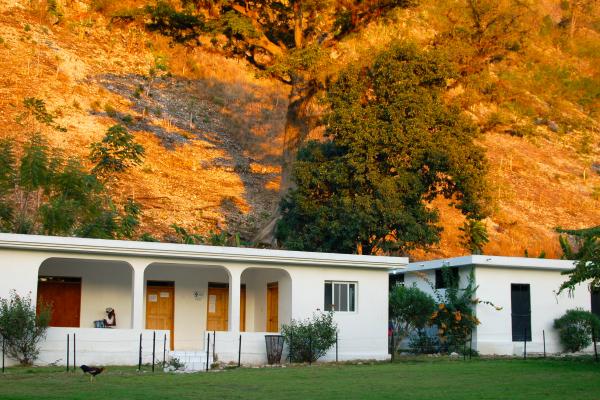 Over the course of our stay in Haiti, we visited four of Zanmi Lasante's (Partners in Health in Creole) hospitals. Our first stop was La Colline Hospital, located about 70 miles west of Port-au-Prince. Given the national holiday, the facility was quiet but we still had the chance to see a well-equipped, solar powered refuge for patients in the area. PIH/ZL has a strong commitment to the true meaning of partnership and so builds its facilities as public facilities, working in close collaboration with the Ministry of Health. The land where La Colline was built was actually donated by the community to the Ministry and then the Ministry invited Zanmi Lasante to build there.

The next morning we got a chance to see Zanmi Lasante's women and children's health center at Lascahobas where we met with Dr. Milien, the Cuban trained Hatian obstetrician who is the director of this facility. We learned that this center was started in 2002 and has grown partly in response to demand and needs of the community but largely in response to Dr. Milien advocating on behalf of the women and children in this area. After a mother died on the way to another facility better equipped to manage obstetric emergencies, Dr. Milien fought for the conversion of a lab into an operating room on the premises. We walked into an outpatient area brimming with mothers who had brought their children in for their vaccinations. We also walked through a "standing room only" waiting room of pregnant women seeking prenatal care.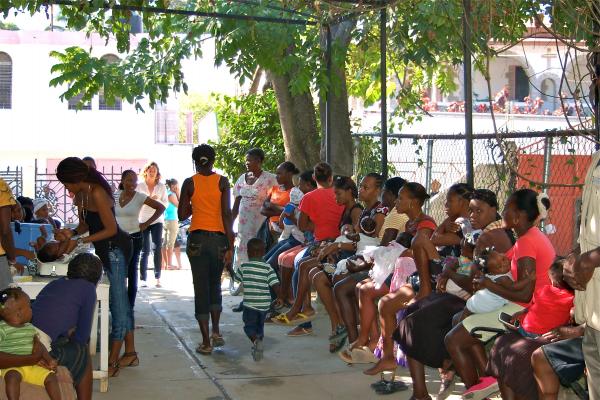 Women who come here get the full service, everything from family planning, nutritional guidance and support to prenatal and postnatal care, as well as newborn and child health. But we also realized just how fragile the system can be- with their one anesthesiologist away, they could not perform surgeries until her return, requiring alternate transport options for cesarean sections and other emergencies in the interim.
We also got to see the facility in Cange, Clinique Bon Sauveur, which was also where we were based. One evening we toured through the maternity ward there where we happened upon three new moms and their newborns, all born that day and situated at their mothers' sides. In that same room also lay a woman who had not been as lucky. It had taken her too long to reach the facility had lost her baby, who had decided to come early and then died on the way.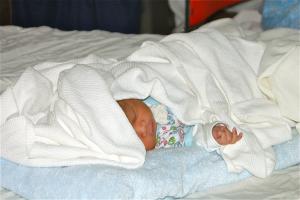 And then there was our visit to the brand new facility in Mirebalais. The pride and sheer joy amongst our colleagues was contagious. This site was originally intended to be yet another rural clinic but then after the earthquake, with the loss of the Medical and Nursing school and the irreparable damage to the national hospital, the Ministry of Health turned to their friends, Zanmi Lasante, and asked if they could expand their vision of Mirebalais.
What they got was a gorgeous 320-bed facility that is sunny, open, clean and inviting. It's by far the most impressive facility either of us have seen in our combined travels, including here at home. As someone on the hospital tour said, "we hope this sets the new standard of care here." Because shouldn't every person have the highest attainable level of quality?
Christy Turlington Burns, Founder, Every Mother Counts
&
Erin Thornton, Executive Director, Every Mother Counts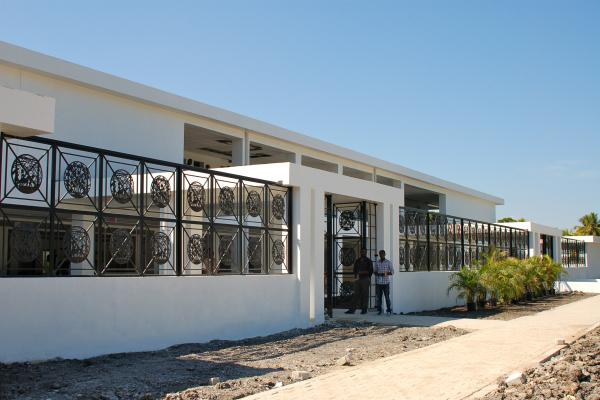 For Part 1 "All People Are People (Tout Moun Se Moun)" click here.
Every Mother Counts on Facebook.