"Lately it occurs to me what a long, strange trip it's been." -- Truckin' ... Grateful Dead

A nod to all my truckin' friends who have been with me on this long, strange trip for many, many years and to all Deadheads -- including Brian Halligan -- Hubspot co-founder and CEO -- who reminded us again this year how much he loves the Dead. You got to love a guy who will dance like that in front of 5000 people when he hears them.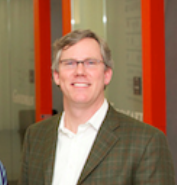 Brian Halligan -- just a "Touch of Gray"

Thanks to friends and readers for the continued feedback on the series on Inbound 13. My friend, Dr. Stan Mandel, who was featured in the last post, has invited me to speak to a couple of his classes at Wake Forest on the subject of Inbound Marketing. I also spoke Tuesday on the subject at a local entrepreneurs meeting in Winston-Salem, NC. All of this is a testimony to training I have received from Hubspot. Blogging does help open doors. Diana Urban and Lindsay Harrington, thank you! You led me through Blogging 101 and 102 the last two years. Thanks to the whole Hubspot team for the education, training and certification in Boston last month. It was truly a gift.
So how can Inbound Marketing help the trucking Industry?
My entire career has been in the transportation and transportation technology field, developing enterprise software for trucking companies. Here is a question I often get. What does all of this have to do with truckin'? The lessons of Inbound Marketing can be applied to practically any business. It can also be applied to other disciplines within the business. Trucking is no different. In fact, at MTI (Melton Technologies, Inc.), we see opportunities down the road where fleet management systems integrated with a strong online office (website) can provide some pretty remarkable content for customers and drivers alike. Systems developers can learn from Inbound Marketers about new and more effective ways to engage the user. Inbound Marketers can work with Systems Developers to provide more meaningful content to existing and prospective users.
In the previous post, we discussed developing personas, fictional characters who represent your targeted audience (not targeted market -- a targeted market can be made of several personas.). I gave the following example as a persona we have created as we target the trucking industry:
45 year old male, second generation owner of a fleet from 30-75 trucks, concerned about getting and keeping good drivers, likes fishing, country music and car racing.
Enter Jeff Williams, President and CEO of LAVA Enterprises Inc. (LEI). He let me know that he liked classic rock rather than country music but other than that he fit the persona almost perfectly. I admit Jeff was one of the inspirations for my persona but we also know there are other Jeff's out there.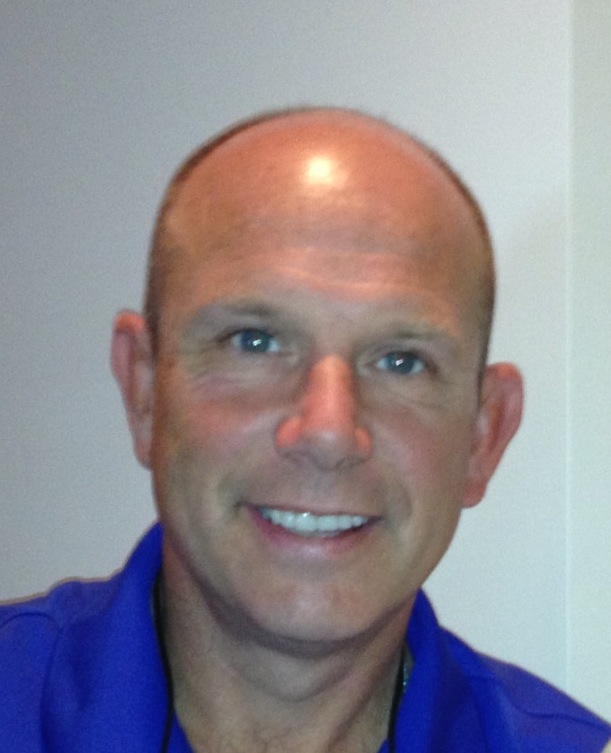 Jeff Williams President LEI

Jeff wants to re-vamp his website and "bring LEI into the 21st century". So when I asked Jeff what his biggest concern was....he gave me a response that may surprise some people. "We want to be more connected to our truck drivers. We want our website to engage our drivers and show them we are grateful for them. We have a great team of professional drivers. We want the "best of the best", the safest and most professional. We want professional truck drivers to want to work here because they know LEI is a great place to work. We want to be able to attract new safe professional drivers as we need them. Our standards are high. Only 5% of our applicants get to the next phase. We want the cream of the crop at LEI."

Jeff's biggest concern and desire is to be more connected to his drivers. He wants his website to continuously engage his current drivers while attracting the "best of the best" new drivers.
By simply thinking of drivers as customers and leads as applicants we will create a website strategy targeted to the retention and recruitment of good drivers.
• attracts strangers and makes them visitors,
• converts visitors and makes them leads (applicants),
• closes leads(applicants) and makes them customers (drivers),
• delights customers(drivers) and makes them promoters.
Since Jeff already has great drivers working for him, our first effort will be to create content that engages his current drivers. So our thesis is basically this. Not only can Inbound Marketing help trucking companies attract new customers, the principles of Inbound Marketing can be applied to one of the Trucking Industry's most significant issues -- Driver recruitment and retention. Exciting stuff!
Stay tuned...