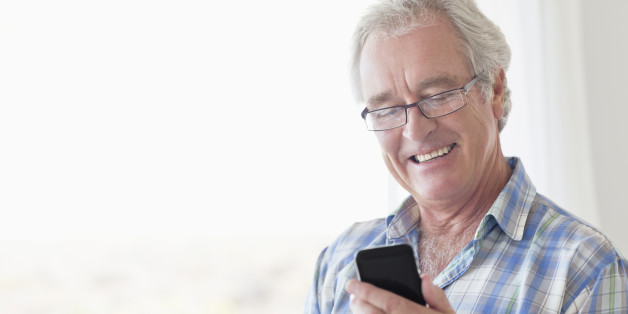 Designed with you in mind, our smartphone has all the features you deserve.
Want to make a phone call? Just punch in the number! Feel like texting someone? Go ahead!
There are tens of thousands of other gizmos, including a clock, a camera, something that tells you the weather and many more! Need to dial 911? Go ahead!
Included with all our phones are simple ways to add any extra applications you might want (some may require a small fee).
Feel like playing games? You can play dumb games or smart games. Waste your time or improve your brain! Out on the town or on vacation? Our smartphone will help you find the best restaurants and the most popular tourist attractions. You can even do your everyday shopping with our smartphone! Type in a list on your phone, then take it to the grocery store with you. It's that simple!
And there's much more!

Our phones come in three models: iPhone, Android and Windows. With each model there are hundreds of styles to choose from: large, medium, small, red, white, pink, purple, black, blue.

And we've made our smartphones very simple to purchase. Just go to a store and buy one. Or buy one online and we will mail it to you!
You can be 50, 60, 70, 80, even 90! We have the right smartphone for you! And every phone is jam-packed with all sorts of features and goodies, because you're probably not an idiot.

Get yours today!