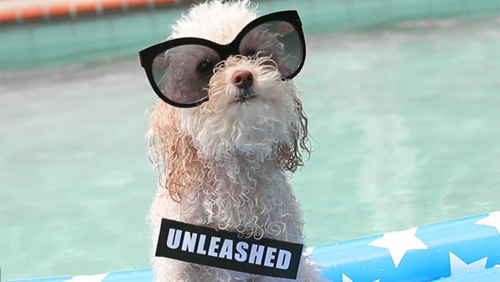 Maltey Cyrus, the Maltipoo's first single has dropped and it's a parody of Miley Cyrus' "We Can't Stop" called "We Can Bark." These dogs like to bark all day and all night and they can't stop!
The video was created by ThePetCollective.tv - it's the latest in a long line of hilarious pet parodies they've released this year.
A bit of good news is that 3 of the dogs in this video were rescued from shelters in Los Angeles. Yay!