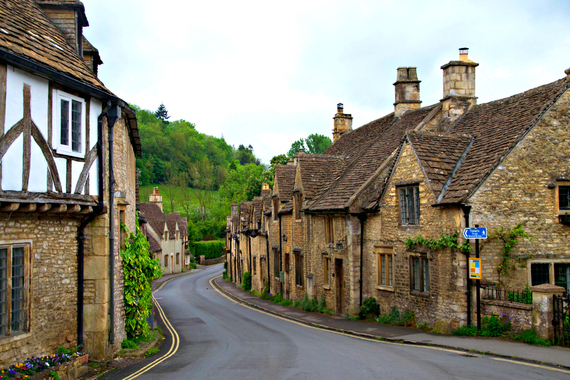 There's possibly no better place to truly experience the alluring and dark history of England than in Wiltshire County. There's the tangible history you can see and touch like the remains of Stone Henge, Avebury and Old Sarum. And then there's the history you only hear about, the mythological stories told around the small rural villages, the ones that are passed through the generations of the colorful residents who've made their home there. There's more history in Wiltshire Country than any other part of England, which was an enchanting enough reason for me to make a detour visit around the county on a recent trip to Bath.
The county of Wiltshire receives over a million visitors a year, but most of the tourists never get the opportunity to step off their tour buses or coaches, let alone visit the charming and incredibly beautiful villages that make up the county. In fact, most of these people are visiting for just one reason, to stare at the stones that make up Stone Henge or Avebury, understandably. These prehistoric sites date back thousands of years and tell a story of a world we can only dream of understanding. However, that's not all that lies in the quiet, charming county of Wiltshire. There's incredible restaurants, stunning villages, and a bustling city (complete with top rated museums, cathedrals and pubs) that will surprise you. Trust someone who visited firsthand, there's more than just stones in Wiltshire, so why not spend some time discovering it?
Where to stay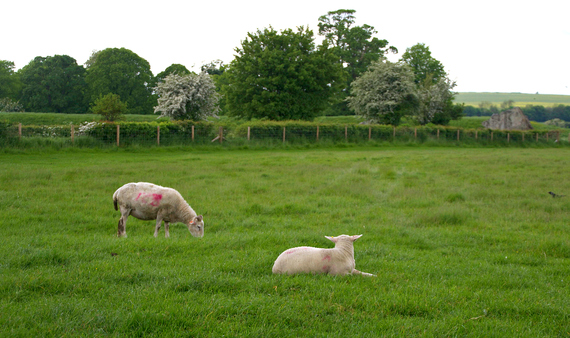 There are 21 towns and one city that make up the ceremonial county of Wiltshire, which offers an incredible array of different types of lodging for when you're visiting this archaeological wonderland. Situated right in the middle of some of Wiltshire's other outstanding attractions, like Longleat Safari Park, Castle Combe Circuit and the Bowwood house, is the 4-star Beechfield House. This historic 24-room estate was turned from a home to a hotel in 1960, but still has the feeling of a personal cottage. Each room is decorated in a different motif, complete with proper English antiques. Rooms start at just $168 (USD), which makes it a very affordable yet luxurious option.
Located right outside the growing city of Salisbury, and just 15 minutes from Stone Henge, is the Pembroke Arms Hotel. The hotel is located on the Wilton Estate, which is on over 14,000 acres of land. The Wilton House has been home to the Earls, Duchesses, and Dukes of Pembroke for over 450 years. The hotel itself was once used as an Officer's mess during WWI. Since its conversion to a hotel, the quiet and quaint (yet quirky) 8 room hotel has become a popular place to stay and eat (the restaurant is known for their gourmet twists on classic British favorites) for tourists and locals. Rooms start at $109 a night.
Located in the small, beautiful village of Longbridge Deverill is the The George Inn. The inn sits on over two aces of beautiful land, which offers sweeping views of the river Wylye. The inn has just 11 rooms, which make it feel more like a weekend with your fancy rich in laws than a stuffy hotel. The hotel is located just 15 minutes from the Longleat Safari Park and is a short drive to Bristol or Salisbury, making it an easy stop over for a cozy rest or a bite to eat at their oak paneled pub, complete with wooden furniture and an outstanding food menu, which centers around the locally made beer by their sister company Upham. Rooms start at just $84 a night.
Where to eat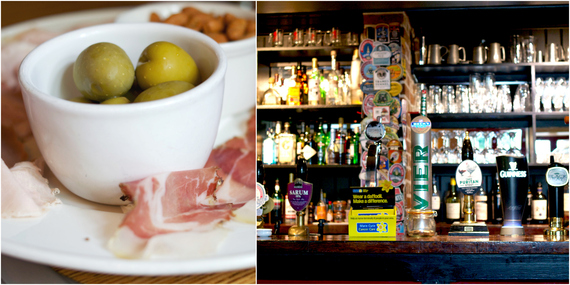 Many people have the misconception that English food is bland and heavy. Although this may have been true 30 years ago, it is far from the reality of English eating today. One of the best meals I've had in a while was had at the Red Lion Freehouse in Pewsey, Wiltshire. The Michelin star rated restaurant may look like a traditional pub on the outside and inside, but the food is far from ordinary bar food. The menu changes daily, thanks to the creative husband and wife team. However, the bar snacks remain constant, so be sure to indulge in some of the meaty Gordal Reina olives or the spicy snack mix (shaggy's super nuts). You can't go wrong with anything off the menu, but the crispy cooked quail, aged Wiltshire beef, or the cornish monk fish were personal favorites of mine. Chef Britt also makes the most incredible strawberry and basil ice cream.
Another foodie's favorite in Devizes is The Bistro, a hip and trendy restaurant and cooking school. Head chef Peter Vaughn focuses on locally sourced, 'grown in' Wiltshire ingredients, so almost everything on the menu was foraged and cultivated right inside Wilshire County. Even though he focuses on local, he also features many exotic flavors and ingredients on his menu, like Spanish olives and tortillas, or crispy garlic halloumi. Most dishes are under $20, so it's a great place to grab an affordable and delicious bite.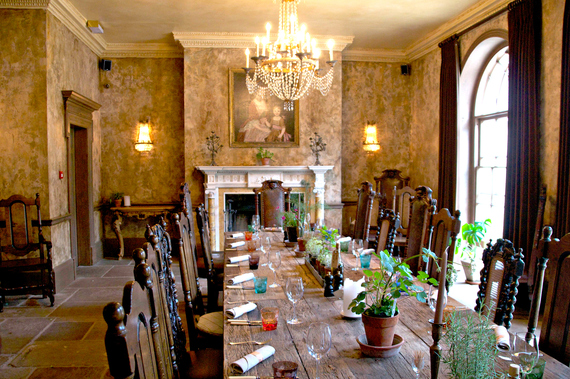 Located right outside of the county lines is The Pig near Bath. This restaurant is actually located in neighboring Somerset, but it is so good it's worth mentioning for those visiting Wiltshire. The hotel/restaurant is located in the stunning Mendip Hills. The newly opened restaurant already has a very impressive kitchen garden, which features everything from all kinds of chards to colored basil to a greenhouse full of other herbs. The chefs aim to use something from their garden in almost every single dish. The food is uncomplicated and simple, with gourmet and modern twists on British country classics. They are known for pork, so try the crispy pork skins or the slow roasted pork loin.
And since no trip to the countryside of England is complete without a visit to a local pub, stop by The Churchill Arms in West Lavington. This Wiltshire favorite is not only a great place to stop, have a pint, and listen to the locals spin stories of the area, it's also a great place to eat. Their Sunday Carvery (where the meat is carved to order in front of you) is famous in the area and reservations are definitely encouraged. It's a pub the way a pub should be. Good food, good beer, and seriously entertaining locals.
Where to visit
Even though the premise of this guide is to show you the world outside of the Stones, you really can't visit Wiltshire without at least seeing them. The best place to start is Avebury, the oldest stone circle in the world (even pre-dating Stone Henge). Unlike Stonehenge, you're able to touch, see, and smell the stones up close and in person. Avebury's 98 stones make up the circle with many of them weighing over 60 tons. Although a guide is helpful, you can easily do a self guided tour. There are a few places to start, but many like to begin on High Street (to see the infamous Barber stone, where a body was found beneath it), West Kennet Ave (to see the southern inner circle and the Z pattern) and the northern sector, which has the most complete collection of stones in Avebury (with the tallest being one of the few not to fall over).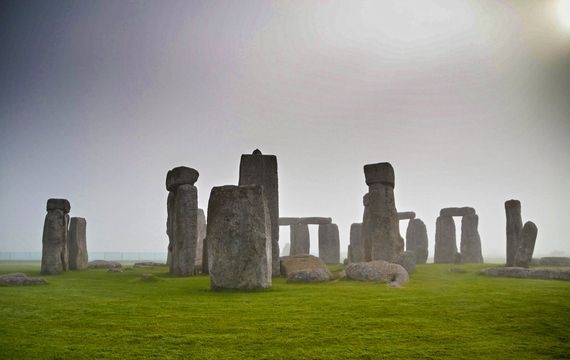 After Avebury, visit the iconic Stonehenge. Now, the key to a once in a lifetime experience here is to go at sunrise or sunset with a guide, preferably with Pat from Stonehenge Tours. This will not only give you a chance to see the stones with epic lighting, but it'll give you the time to walk around them, past the rope, and stare at them without being corralled with 15,000 other people. Make time to visit the new visitors center too, which is chock full of Stonehenge trinkets and memorabilia your grandma and uncle just need.
Even though the stones are spectacular, one of my favorite sights in Wiltshire was the cozy little town of Castle Combe. Often named the most beautiful village in England, Castle Combe dates back to the 14th century and is home to just 350 full time residents. The whole town is photographers dream and truly makes you feel like you're on the set of a Disney movie. If you're into churches and ancient graveyards, be sure to visit the hauntingly beautiful and gothic church in the center of town.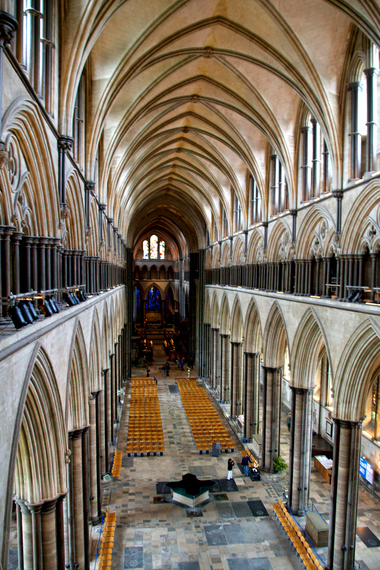 Probably one of the most spectacular cathedrals I've ever visited lies in the only city of Wiltshire, Salisbury. The Salisbury Cathedral stands magnificently in the center of the town, and is truly one of the most unique and beautiful pieces of architecture in all of Wiltshire (besides the stones, of course). The cathedral was started in the 12th century and is still a working church. Another reason to visit, beside the breathtaking architecture, is what it's home to right now, the Magna Carta. You know, that piece of paper we learned about in elementary history? The iconic 12th century historical document is housed in the cathedral to celebrate its 800th anniversary. If you're a history nut, you can't miss it.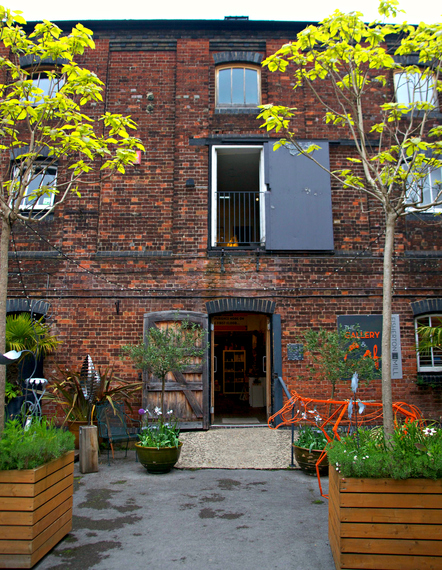 Even though Wiltshire is hailed for being a history lover's paradise, it's also a great place for artists, hipsters, and the like. The Fisherton Mill in Salisbury, which sits just a few minutes from the Cathedral, is a funky art and pottery collectors dream. There are two floors of contemporary art showcases, including local paintings, sculptures and pottery, as well as a working cafe where you can sit and admire the artwork.
A little outside of Salisbury is Bradford on Avon, a small town located in West Wiltshire. The town became very wealthy in the 17th and 18th century, and the historic architecture and homes reflect this grow to riches in the village's old town district. Rows of quaint and beautiful cottages stack up around the hills, while beautiful 19th century cloth mills decorate the town near the banks of the river. You'll want to get photos of the stunning ancient bridge in the center of town, which dates back to the 13th century. You can take a boat ride on the Kennet and Avon Canal to get views of the entire city and it's surrounding countryside. This town is also home to a bunch of great independent shops offering a great selection of homemade crafts, art and items to take home with you.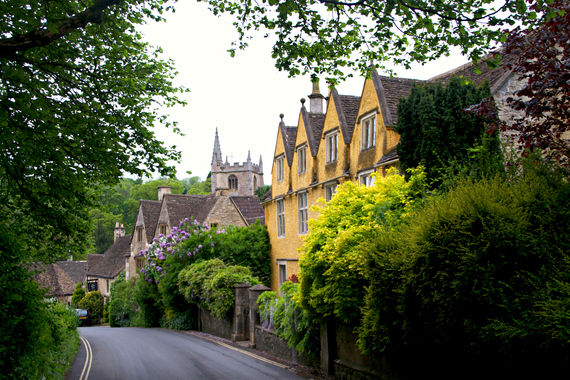 After a weekend in Wiltshire, shopping, eating and wandering around the charming and beautiful villages that call it home, you'll leave with more memories than just a visit to the stones.