Co-author Deirdre Imus, President, The Deirdre Imus Environmental Health Center® at Hackensack University Medical Center.
Here's a challenge for President-elect: make all the country's PK-12 schools and child care centers healthy places for children to learn. It will take more than one year.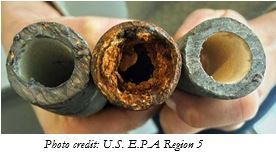 There are 130,000 pre-Kindergarten to grade 12 schools in the United States, enrolling some 55 million children. Another six million kids are in child care. In the United States today, there are more schools than Zip Codes. Problem is, as many parents and teachers know, buildings are falling apart, putting kids' health and learning at risk. Already an estimated 20% of the nation's children are affected by chronic illnesses or disabilities, including lead poisoning, ADHD, and asthma. These are not the indicators an economically competitive nation needs.
And here's another fact: 25 million children are eligible for school lunch programs, meaning they have qualified based on their family's poverty-level income. Want more news? In recent years, the number of children in school has increased while the number of teachers and staff - including school nurses and facility directors- has decreased. For years, federal education policy has focused on testing and educational accountability: worthy goals, yes. But the environmental conditions under which children are required to learn have been ignored too long; public health stops at the school house door. It's time to reorient our priorities for children.

There are increasing numbers of high-risk learners in schools and child care centers and facing avoidable environmental hazards every day. These include exposures to toxic lead in paint and water, mercury, pesticides and pests, PCBs, poor indoor air, and poor lighting in dirty, dusty, or damp buildings. Some facilities are still on known toxic sites or adjacent to hazardous facilities, or sitting in flood waters.
Meanwhile, multiple studies have shown the importance of healthy learning environments on a child's ability to succeed:
the Environmental Protection Agency reports that good ventilation reduces absences, improves teacher productivity, and can boost test scores 14-15% on standardized tests;
the National Research Council has found that schools that are clean, dry, and quiet, that control dust and particulates, and have good indoor air promote greater attendance and better achievement;
and, the national Institute of Medicine as found that there is sufficient evidence to act now to prevent harmful exposures in the indoor environments where American's spend 90% of their time.
Just like White House leaders and staff, school children need environmentally healthful facilities. Regardless of the age of the facility, when those factors are ignored, everyone suffers - the children and the staff, the state and local taxpayers, and the community, as its facilities for kids lose value as local assets.

With the Administration of President-elect Donald Trump assembling, a national coalition of more than 80 healthy schools, public health, other constituencies, and advocates have united to recommend a President's Initiative on Environmental Health at School. Calling on the new Administration to "put a real priority on children," the initiative has a potent mix of interests. We are calling for a federal appropriation bill that will target environmental improvements in existing PK-12 schools and child-care center buildings and grounds, and improve the safety of transportation routes to them. As part of its investment in school infrastructure, we want the incoming Administration to invest in ways that will help ensure that these facilities are sited, designed, constructed and operated to promote children's health and learning. We also know it is the ideal time and deeply necessary to scale up existing federal and state program and research partnerships to provide public health services for children at risk of or with suspected exposures at school or in child care, which the Obama Administration ignored. Right now, state and local public health agencies could take action with federal incentives, and the results would support working families, help health care providers, and provide the information to policy leaders for more effective decision-making.

President-elect Trump has included schools several times in his infrastructure comments. We urge the new Administration to take a fresh look at the buildings and grounds where most children spend, by law, most of their active time when not at home. Schools embedded in his infrastructure agenda: it could be a centerpiece accomplishment. He also has the ability to chart a new course for children, assembling and building on existing, under-appreciated, voluntary federal programs that could guide targeted repairs to facilities. The effects would be felt by tens of millions of working families in every Zip Code, and could lead to a new generation of much-needed, high-leverage public health protections for children.