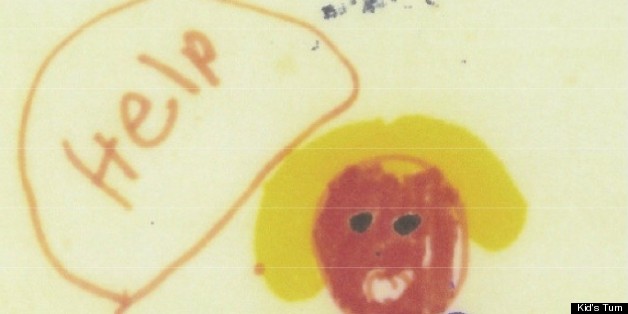 My husband and I were hanging new window blinds late on a Friday afternoon. Why we picked Friday after work to hang the blinds remains a mystery, but it is accurate to say that the project wasn't going very well when I suggested, "Should we ask a neighbor to come over and help us?" In typical fashion, my husband nixed the idea and we pressed on. We completed the project likely because our family dog was right under foot lending support.
I am reminded how tough it is to ask for assistance when we need it. Parental separation -- when family emotions can be debilitating, frightening and even dangerous -- is an example of a situation when help to family members can be a critical element to the success of the transition.
Ours is a "square your shoulders" or "I can handle it" culture. Asking for help can be interpreted as a sign of weakness, complicated by the fact we may feel shame or embarrassment about the circumstances in which we find ourselves.
So here are some ideas which I hope will motivate separating parents and encourage them to find help and support for themselves and their children:
1) We are a species designed to exist with other people; we are not designed to be loners. Throughout history, people have gravitated toward communal activities to survive. In fact, our most cherished celebrations evolved out of people coming together to experience emotion as a group. We celebrate when our teams win trophies; we mourn together at the loss of a respected leader; we honor Thanksgiving with a family gathering. We are made to share emotional ups and downs with others and not tough it out by ourselves.
2) Asking for help is a sign of strength. Knowing when life is overwhelming to the point where help is needed is a very important point of self-awareness. In school, if a math problem was beyond our skill set, we would ask the teacher or a friend for help to solve it. But as we get older, we develop an "I can do it myself" attitude. Like the math problem, some of life's difficulties are also outside of our skill set to solve alone. Asking for help at these times is a step toward empowerment.
3) People like to help. Helping others has emotional value for the person giving assistance. In fact, helping others can improve a person's mood. We've all seen examples of collective volunteerism after a natural crisis and how pleased all those volunteers are to contribute. If you are struggling with your separation, it's likely your friends and family know it and are glad to help if you tell them how they can do so. But you have to ask.
4) By asking for help, you demonstrate to your children a healthy way of managing life difficulties. Our children are always watching us and learn their strongest lessons from our behavior -- not our words. Teaching your children that there are times in life when virtually everyone needs assistance is a valuable lesson.
Here are the specific tools that are available to separating parents looking for help with their transition:
• In person groups: These are the gold standard because of the benefit of human contact. These groups may be divorce education programs, support groups or private therapy.
• Family and friends: The price is right and they are readily accessible. Importantly, avoid using your children to emotionally support you during separation. They have their own personal needs and challenges and can benefit from supporting resources designed for their age and stage of life
• The internet: The abundance of free online websites and low-cost divorce education programs was unimaginable ten years ago. A word of caution: try to use these online resources as a supplement to human interaction, not a replacement for it
• Chat rooms and blogs can also offer support.
• Books and handbooks: Many can be downloaded inexpensively from websites.
At Kids' Turn, separating parents who want to attend our programs with their children must call us to initiate workshop registration. We occasionally get a call from a grandparent who wants to inquire on behalf of a separating adult child and the grandchildren. We always answer the grandparent's questions, but then gently tell them, "your adult son/daughter has to pick up the phone and ask for help."
By knowing our own weaknesses and seeking out others who compensate for them, life difficulties become a little more manageable.