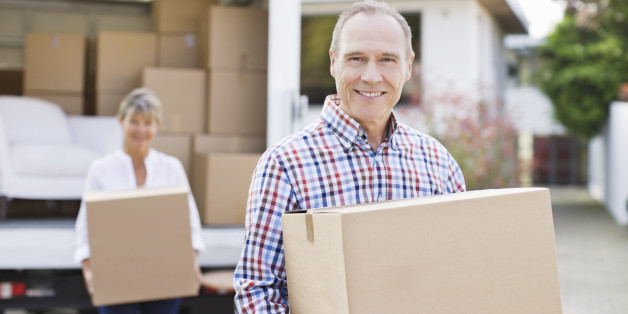 In the late 1980s, I made a significant life change which included remarriage, relocation and a career adjustment. When I landed in the new community, I expected I would ease into my professional field with ease. As an accomplished educator, I was sure the new school district would welcome me with open arms.
To my surprise I could not get a job. I was depressed, discouraged and demoralized. So I did what most daughters do, I called my mother who I anticipated would empathize with my dilemma.
My mother (who was a very wise woman) said to me: "Did you think other people would just move aside to let you in?" The sound of one hand clapping echoed in my head and motivated me to roll up my sleeves and work hard in order to establish myself in an environment where I was virtually unknown.
That episode was a lifetime ago, and the subsequent years brought another big move in the late 1990s plus a continued professional trajectory, which was both gratifying and fully recognized.
Then came retirement. In 2013, my husband and I made strategic decisions to retire, sell our home, and move back to the community we left 20 years ago. Finances were a major motivator as we were living in one of the most expensive cities in the United States. We knew we could not live where we resided on a fixed income.
After months of planning and action steps, we have just completed this huge transition. Interestingly enough, those old demons of uncertainty and insecurity came back for a visit. I am now the age my mother was in the 1980s when she offered her dose of reality. And it pleases me to be able to add my own thoughts to hers:
1. Retirement relocation is not for sissies.
We see many articles on the "best... cheapest... most charming places to retire." Whatever motivates a retiree to change communities, it is important to be aware it is a huge undertaking. It requires research, financial planning and physical stamina. You must be willing to familiarize yourself with new technology systems. You will: lose sleep because of anxiety, have to pack and unpack, need to be able to follow a GPS system once you get to your new home and create and save new passwords.
2. You may experience culture shock.
We moved from one of the recognized culture centers of the country to a much smaller community. There is culture here, and it is my responsibility to seek it out to find like-minded people with whom I can communicate. It is up to me to find them, not vice versa. Translation: Don't sit at home and wait for your doorbell to ring.
3. Volunteer... volunteer... volunteer.
No matter where you are, there are social service agencies, faith-based communities, political groups and arts organizations looking for volunteers to commit their time and energy. Most nonprofits are struggling with financial viability and support of volunteers is absolutely necessary for them to fulfill their missions. And who knows? Your volunteer efforts might lead to a J.O.B.
4. Be patient.
Now that you are retired, you do not have to be in a hurry to accomplish anything. (At this phase of life, who needs accomplishments?) Explore your new community, sleep late, join a fitness or newcomers' club or exercise group. Your own well-being can now be (must be!) your priority.
5. Remember to stay connected to people.
In 2011, I gave the commencement address for Argosy University, San Francisco, and I advised the graduates to "find your tribe." We are a social species that thrives in the company of others. We need other people to encourage and support us. Lucky are those of us who have a partner with whom we can share this phase of life. But even without a significant other, staying connected is better for our mental and physical health and combats loneliness.
6. Explore life-long learning and stay curious.
I have blogged before about the commitment made by the San Francisco-based Osher Foundation to Osher Lifelong Learning Institutes (OLLI) throughout the country. Most colleges and universities have special interest, non-credit courses for "mature" learners. Interestingly enough, the current OLLI with which I am affiliated encourages membership as young as 50 years of age. As an educator, I am drawn to these environments and am stimulated by the fact I now have the time and energy to explore topics based on a lifetime of experience.
7. Look to your past for keys to your future.
The best predictor of future human behavior is how they have conducted themselves in the past. If anxiety or fear grabs you, look to your past for clues and indicators of how you will manage in a new environment.
No doubt, the evolution of this first year in our new life adventure will offer more lessons. I am full of hope and optimism to learn them. I hope readers of this blog will share tips and ideas of how they have adapted to the major life change of retirement relocation.