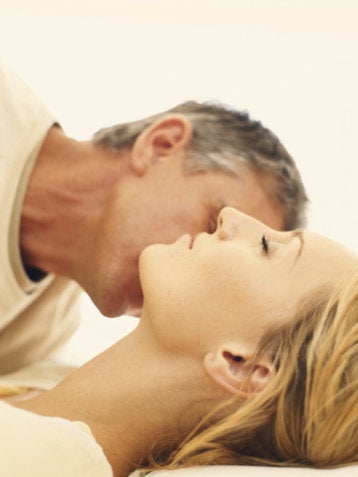 This just makes so much sense. Buttermilk is a key ingredient in red velvet cake, so how hard could it be to turn a buttermilk pancake red? Not very, apparently. These little guys have been popping up all over town, namely at The Buttermilk Truck and Cici's Cafe in Tarzana. When my cousin Lucy slept over it seemed like a perfect opportunity to resurrect our love of red velvet in the form of an indulgent breakfast. They're delicious with a little mascarpone spread and a touch of maple syrup. Enjoy!
Ingredients:
1 cup all-purpose flour
3 tablespoons white sugar
2 tablespoons unsweetened cocoa powder
1 large egg, lightly beaten
1/4 cup creme fraiche or sour cream
3 tablespoons unsalted butter, melted
1 tablespoon red food coloring
1 teaspoon vanilla extract
For the Mascarpone Spread:
2 tablespoons white sugar
1/2 teaspoon vanilla extract
In a large bowl whisk together the dry ingredients. In a separate bowl whisk together the egg, buttermilk, and creme fraiche/sour cream, melted butter, red food coloring, and vanilla extract. Add them together and whisk just until combined. A little lumpy is fine. Heat a frying pan or griddle over medium high heat. When hot add butter or oil to grease, followed by a small scoop of the batter. Wait for the pancakes to bubble (2-3 minutes), flip and cook for a minute or two more. Meanwhile, mix all of the ingredients in the mascarpone spread together, and use to garnish the pancakes with some maple syrup. Enjoy!
For more recipes by Claire, check out her blog The Kitchy Kitchen.