When a potential investor meets a portfolio manager at a private bank, the first question asked of the prospective client is usually, " How well do you want to sleep at night?" because no matter how storied the financial institution, its instruments that are not protected by the government, involve risk.
The market is ever-fluid, exciting, full of opportunity, and danger.

So, why invest in an upcoming commercial film? There are several reasons why you should:
1. It carries reward that far exceeds the normal return on an investment.
2. You become part of an artwork that is impossible in our times and culture, in any other medium. You can't invest in a book, painting or symphony's creation.
3. You are able to do your own research -- as you pay a portfolio manager to do- - before deciding for yourself whether or not to take part in a film's development.
What To Look For:
There are hundreds of questions you'll want to ask before investing in a film project. And they should all be answered. But here are some of the most important:

1. Is the production company experienced, artistically, and financially? Does it have a record of raising successful amounts of capital, and producing lucrative box office returns?
2. Is the current project a subject that the production company and its executives is committed to for reasons other than money?
3. Are the budget commitments to cast, production values ( CGI = digital effects), insurance, etc. substantial and appropriate?
4. Are you personally interested in the story the film has to tell? And
5. Does creation of an artwork have personal meaning to you?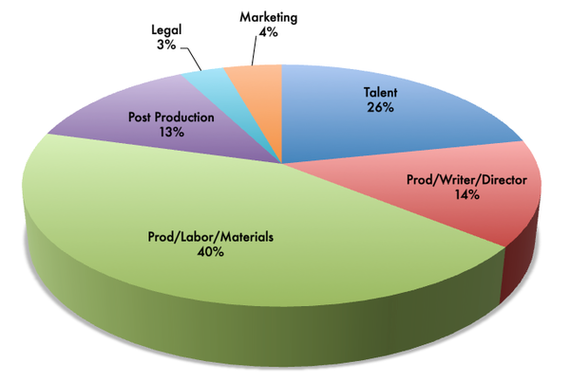 In my next blog about " Under The Shadow", I'll write about the art/ story/ historical record that this film promises to be.