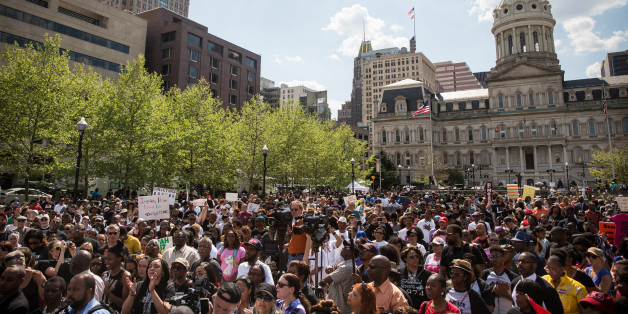 Our nation owes a great debt to the young persons and older adults who protested against acts of actual or perceived police misconduct in Baltimore, Maryland; Staten Island, New York; Tulsa, Oklahoma; Ferguson, Missouri; Cleveland, Ohio; North Charleston, South Carolina; and other cities around the country. They are the moral conscience of our nation.
On March 29, 1960, the Committee to Defend Martin Luther King Jr. placed a full-page ad in The New York Times. Its caption was "Heed Their Rising Voices." The ad recited the actions of police against black students who were "sitting in" at racially segregated lunch counters in the Alabama and other Southern states. The purpose of the ad was to solicit public donations to cover the legal costs of defending Dr. King against a criminal indictment filed against him by the state of Alabama for alleged tax evasion. An all-white jury acquitted him in April 1960.
Police Commissioner L. B. Sullivan of Montgomery, Alabama, sued The New York Times for publishing the ad, and Dr. King and several leaders of his Southern Christian Leadership Conference (SCLC) for libel. Sullivan alleged that there were factual misstatements in the published ad that defamed and injured his reputation as Police Commissioner. The case went all the way to the U.S. Supreme Court, resulting in the landmark libel case New York Times Co. v. Sullivan.
This reference to the criminal case against Dr. King and the civil suit by Commissioner Sullivan is only intended to provide readers with background information that might better assist them in understanding the historical context of the "Heed Their Rising Voices" ad.
Student protests against racial segregation in the 1960s, and later against the Vietnam War, were the sparks that ignited a national prairie fire of America's moral conscience. This was reflected in the enduring lyrics of Bob Dylan's "Blowin' in the Wind," and in those of legendary black soul singer Sam Cooke's "A Change Is Gonna Come."
So the question that older persons of our current generation must ask ourselves is whether we hear the rising voices of our young people who are protesting the treatment of black men by police in communities nationwide. Apparently a 35-year-old African-American state attorney, Marilyn J. Mosby, heard the rising voices of protestors in Baltimore. She promptly filed criminal charges against six police officers, black and white, who were involved in the death of Freddie Gray after he suffered a severed spine while in their custody.
One of the challenges for us older adults is to avoid a rush to judgment about the protesters in Baltimore and elsewhere, even when acts of criminal violence have occurred. Most young black men wearing hoodies or bandanas on their heads with dark glasses are not "thugs" but actual or potential scholars.
We must heed their rising voices!