I confess I was Miss CliffsNotes in school and usually took the easy way out, charming teachers by echoing their own lectures. Could I help it that I preferred spending time with people rather than paper? That I relished in real-life experiences more than reading books? It wasn't until my late quarter-life crisis that I really got into non-fiction reading and realized it was like all the best parts of therapy (though I had an amazing therapist at that time), and even better in a few ways:
1. There's an endless wealth of experts patiently waiting on bookshelves to share their life learnings across every subject we would want.
2. Books don't have an hourly rate, even if the author courageously took years to refine their knowledge and share it with the world.
3. And mostly recently, I have found reading books to be the most peaceful and relaxing way to empower ourselves. They offer us the opportunity to learn, self reflect and personalize the information we take in, to make positive decisions in solitude. And whether you prefer your solitude cozying up on a comfy couch in your Snuggy, tuning folks out at Starbucks with a grande latte, or 30-60 minutes before bed (my preference!), reading requires you to shut out iPhones, noises and distractions. And given how addicted we are to gadgets today, books are sorta like bliss for your brain!
So if "reading more" is on your 2013 resolutions list, why not perceive books as your most luxurious way to learn, a guilt-free way to un-plug and relax, or a cozy way to quiet the rampant conversations in your mind. You can't deny that sometimes you just need to tell your brain to shut up! To kick off a New Year that holds amazing possibility for us all, here are five of my favorite books from five incredible women that will, most definitely, motivate you in leadership, career, confidence, courage and creativity.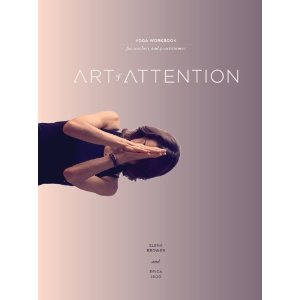 ART OF ATTENTION by Elena Brower
This gorgeous book is perfect for anyone seeking inspiration in their contemplation, creativity and yoga practice. A book all about making yoga your own, Art of Attention gently bridges the gap between our bodies and our hearts. If you're looking for a transformative experience that will spark a new you in a new year, this is it. Opening to the first page is a conscious decision to own your day and to start crafting the practices that will define you.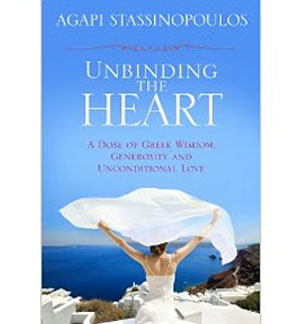 UNBINDING THE HEART by Agapi Stassinopoulos
A fun and loving read that will inspire anyone to discover and reconnect with their "true inner selves," Unbinding the Heart is perfect for someone who might be too tough on themselves or feeling lost lately. Though she struggled to find her place in the world, Agapi found a path uniquely hers and now she wants to plant the seeds of fearless living in you. These 32 stories come from a place of generosity, not judgment, to break the conditions we have put on our happiness.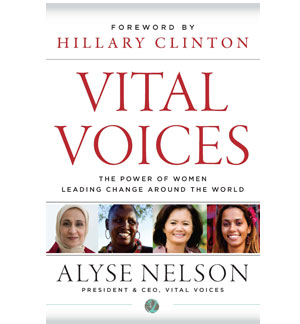 VITAL VOICES: THE POWER OF WOMEN LEADING CHANGE AROUND THE WORLD by Alyse Nelson
Imagine what could happen if women rose above their status as the most globally under-utilized resource. Vital Voices is a moving and inspirational book for women who want to develop their own leadership skills to transform women leadership around the world. Full of wisdom from incredible leaders like Ellen Johnson Sirleaf and Aung San Kuu Kyi, you won't emerge from the book the same person you were going in.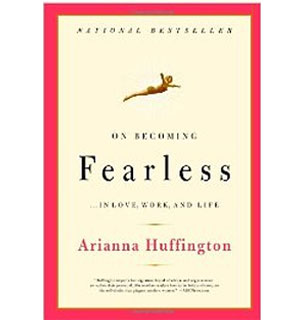 ON BECOMING FEARLESS IN LOVE, WORK AND LIFE by Arianna Huffington
Do you ever wonder if you're enough? Attractive enough, smart enough, successful enough? You're not alone. Noticing that her own fears came full circle and appeared again in her daughters' lives, On Becoming Fearless in Love, Work and Life, is Arianna Huffington's investigation into the universal fears that try to trap us all. If you think you don't have the courage to overcome it, this book will change your mind.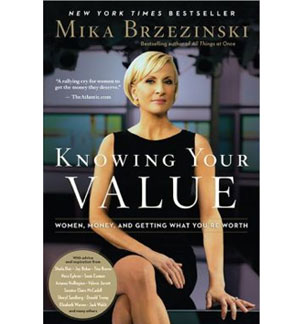 KNOWING YOUR VALUE: WOMEN, MONEY & GETTING WHAT YOU'RE WORTH by Mika Brzezinski
How often are women recognized for all they do? Knowing Your Value is a great practical guide for women to learn how to achieve their worth at work and beyond, offering advice and stories from Facebook's Sheryl Sandberg, writer and director Nora Ephron and White House star Valerie Jarrett. Written with brutal honesty and a dash of humor just when you need it, it's a vital book for every woman's professional life.
For more by Claudia Chan, click here
For more books by Remarkable Women, click here