Below is a picture of what makes me high! Meet Christon, 4 yrs and his little brother Caiden, 4 months old!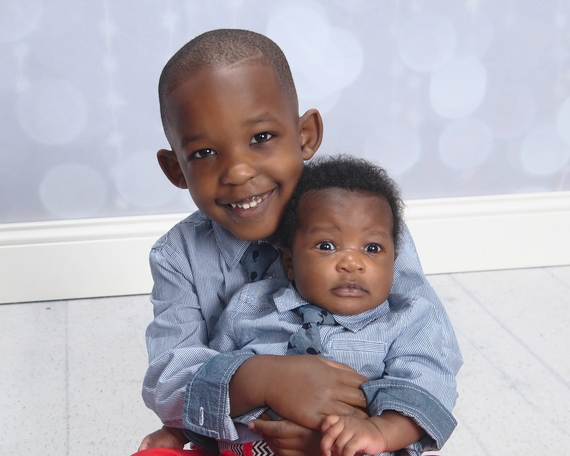 Three after I lost and buried by baby girl Clarette, I went back to work and a new hire came to me and said,
" Clementine, you are happy all the time. You must go to church every Sunday."
I'm always told I'm high on life and get asked often what I'm smoking because it must really work! My response to is that I'm Happily Broken.

I'm high on life because about 800,000 people who went through the genocide and civil war in my little country of Rwanda didn't make it...but I did.
I'm high on life because I get to drink clean water everyday when I used to drink water from lake Kivu which was infested by dead bodies.
I'm high on life because God has given me healthy children to raise. These reasons and many more give me hope and strength to be resilient. It also gives me an attitude of gratitude.

What's your high? What helps you go through the day feeling grateful? What past struggles have open your eyes to the beauty of life? I would LOVE to hear your thoughts!

Remember....don't waste your pain. Use it to your advantage!

Get a FREE sample of my book "Happily Broken" by sending an email to info@clementinebihiga.com and check out my website at http://www.clementinebihiga.com