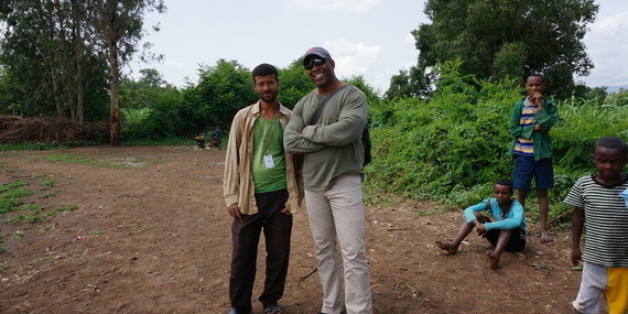 "How do you know the way?" the Ethiopian tour guide cheerily asked us. He had poked his head into the open window, as our hired van backed away from the ticket booth for the Blue Nile Falls sightseeing area.
My friend and I exchanged glances and all I could do was shrug my shoulders. What we were attempting to do was to find the Blue Nile Falls, tucked in the mountains of a rural area of Ethiopia, without the help of a local tour guide.
"We will find the way," my friend replied to the tour guide. "We're Americans!"
We both immediately erupted in laughter. We really thought we could find the Blue Nile Falls on our own, even if it required five kilometers of trekking roundtrip.
However, once we arrived at the entry point to the muddy trail towards the waterfall, we realized we would get completely lost without the help of a guide. Fortunately, another tour guide was waiting for us at our dropoff point. He immediately seized the opportunity to help us.
"The trail is this way. Come and follow me," Eyayu softly said. With his timely offer for help, we eagerly obliged and followed him towards our destination.
Along the way, he helped us get to the river crossing to board the boat to get to the other side. From there, we walked with him up the mountain trail and asked him an array of questions regarding the local village, the history and background of the waterfall, and Ethiopian culture. He responded to our numerous questions with patience and kindness. With Eyayu as our guide, we felt a sense of peace and calmness about traveling in Ethiopia that we had not felt since we had arrived in the country.
What he led us to was one of the highlights of our trip through Ethiopia; The Blue Nile Falls was an amazing natural spectacle of the river pouring over the side of a wide 42 meter chasm.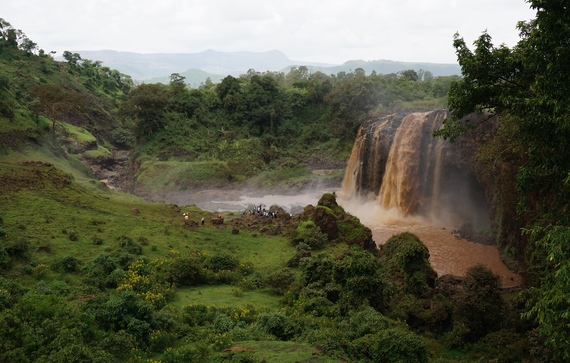 But we would have not found it and enjoyed the journey without the help of all the people involved to help us get there not only including our walking guide, but also our driver, and our hotel's salesperson who helped us organize the tour.
And situations similar to this one occurred throughout the rest of our trip in Ethiopia. Someone was always willing and able to happily help us find the way when we could not.
Sometimes we think we have all the answers and can do everything on our own. Traveling teaches us to trust in others, let go, and follow. We start listening, asking questions, and empathizing when we let ourselves graciously follow the direction of others. When we are abroad, we are not only tourists, but we are guests of the locals. And as guests, we should be grateful and appreciative of our hosts. With that mindset, we realize that we are all connected to help each other as we walk along the paths we choose to travel.
Do you know where you're going in life?

I'm confident you'll find your way, but just be open to some timely help when it comes. In the end, it makes all the difference.
Originally appeared on LiveFamilyTravel.com. Images courtesy of the author.
Cliff Hsia is a father who is determined to live a better than normal life by traveling the world, slowly and purposefully, with his wife and two young daughters. He writes about travel, family, love, happiness, faith, and everything else that life throws at him.
Read Cliff's articles at Live Family Travel and connect with him on Facebook and Twitter.