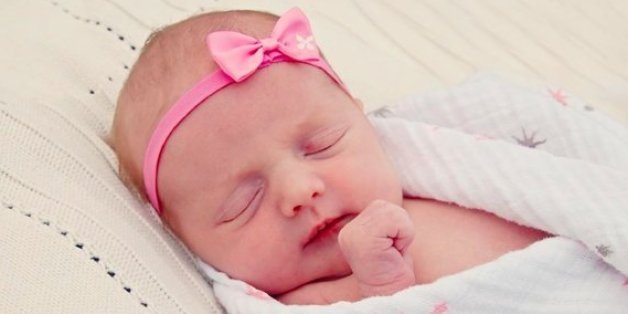 Aspen: I know that you are new to this family. You've only been with us one week. But frankly, there are a few things that need to change if you are going to keep living here. Your mother and I have discussed it, and below are a list of changes that you are going to need to make.
Keep milk inside your body.
Have you seen all the white stains on my shirt? Mom's back has puke all over it. This has to stop. If you need to puke, do it in the toilet. I know that you are often relieved after puking, but puking on someone and then smiling about it is rude. You also wouldn't be so hungry all the time if you'd just keep your food down. This is something you really need to work on.
Sleep through the night.
A few nights ago, you cried until 3 a.m. Then you slept next to me for one hour in my bed, and were up again for another two hours. This is unacceptable. As I was getting ready to go to work at 6 a.m., you fell back into a deep slumber. Then, as I slogged through work after being up with you most of the night, you slept in the living room. This is, hands down, the jerkiest thing that anyone has ever done to me.
Use the toilet.
I don't think this should require an explanation. Changing your diapers sucks. Get your sh*t together.
Lift your own head.
Without my help, your head flops around like a dashboard novelty. I have to make it a point to hold your head at all times. Part of the reason you are so moody is that you can't lift your own head. And sometimes you move your eyes in crazy ways so you can see things. This also makes you moody. And it makes you look possessed. I know gaining control of your own head will take some serious exercise, but you need to figure it out. Stop b*tching about tummy time, and build your muscles. No pain, no gain.
Tell me what's wrong.
Just yesterday I asked you what was wrong, and all you did was yell at me. I changed your diaper, and you still cried. Mom tried to feed you, but you didn't even mention that you weren't hungry. Instead you just punched her in the boob. I wrapped you up in a blanket, but you obviously weren't cold. After an hour of trial and error, you let out a massive bubbly burp, and stopped crying. Why didn't you just tell me that was the problem? Stop making everything a mystery! Just speak your mind!
Burp on your own.
Your burps are your responsibility. You need to handle that on your own. Screaming until someone slaps you on the back is strange... OK. Knock it off.
Go more than a couple hours without eating.
If you just ate larger meals, or heaven forbid you made the leap to solid food, you wouldn't be so hungry all the time. It's also getting a little awkward the way you keep crying until mom lifts up her shirt so you can "latch on."
Aspen, I want you to know that I love you. I know that you have some good and bad qualities. I hope that you don't think I'm being hard on you, but this really is nothing but basic skills. Your relationship with your mother and me will only get better if you work on them.
Love,
Dad
Clint Edwards is the author of No Idea What I'm Doing: A Daddy Blog. He lives in Oregon. Follow him on Facebook.
Like Us On Facebook |

Follow Us On Twitter |

Contact HuffPost Parents
Also on HuffPost:
PHOTO GALLERY
Baby Photobombs