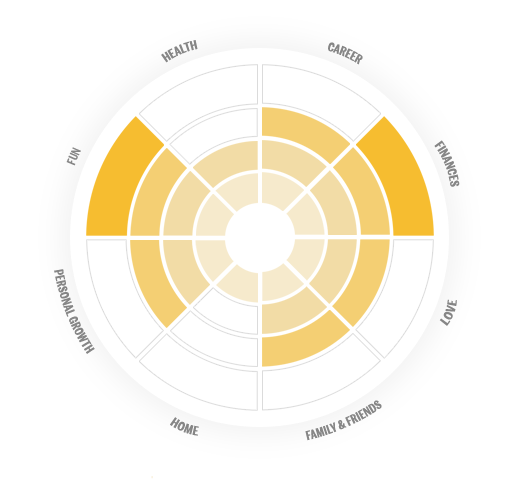 In this first full week into the new year, many of us have been busy scribbling away in our new planners/notepads/Evernotes -- goals, visions, ambitions and aspirations. In a recent post, "How to Set Goals for 2014," Scott Britton writes:
'[G]oal lists' are rarely accountable to all areas of our lives that are important to us. If you have a bunch of goals that are solely focused on one area of your life (cough work), you'll probably end up feeling unhappy even if you crush them.
Scott suggests that the first step towards setting and achieving goals is to, "Identify the areas of your life that are most important to you," based on the 400-year-old Buddhist tool called the Bhavacakra or "Wheel of Life."
Then, Scott says, identify areas of your life where you want to see improvements and then set measurable, completable goals in each area. According to him, this way you avoid setting goals in one or two areas exclusively (e.g., career) that will leave you feeling "empty" and unbalanced once you achieve them. The key is setting goals that are "holistically ambitious."
The Wheel of Life changes the way we looked at resolutions, goals and success overall. It shows that one can never, ever fail. If you get off track in one area, it's because you have been focusing on another. No effort is ever lost. All your actions count towards at least one of the wheel spokes and you make progress. Always!
So what if you didn't lose those 10 pounds if instead you spent more time with your kids.
You didn't learn how to swim? Maybe you started your own business.
You are not completely debt-free yet? Maybe you needed to move to that new place that finally felt like home.
If you revisit some of your resolutions from 2013 that you didn't accomplish and think about what you did instead -- have you really failed?
Life balance is a constant give and take from one life area to another. The goal is not to obsess about getting off track with goals, but to never lose track of Life. And you couldn't fail at that even if you tried.
Want to see what your Life Wheel looks like? Take the assessment and find out.