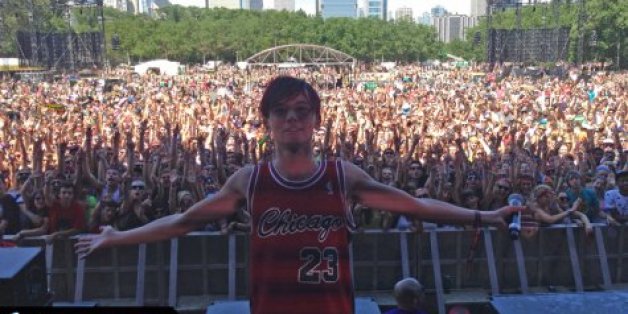 Music has always been a part of my life. I loved listening to it, I was always interested in instruments; but it was never something I thought would be my driving passion and the path I were to choose for my life.
For the first part of my life, I spent all my time at home and school thinking about sea life and how I wanted to be a marine biologist. Considering I wasn't able to swim (and still can't well), this was deeply ironic. I had a 20-plus stuffed animal Shamu collection, sea life wallpaper in my room -- the whole shebang. I was "Ready. Set. Go." on studying marine life. How could My Spark have been for something so divergent from what I thought was my calling, and who were to think I was to find it at the lowest point of my life?
For a period of time my family and I lived in/from hotel room to hotel room (eight in total), all four of us living in a single room, crammed with whatever we had left after our home was foreclosed and we were evicted. I was just turning/turned 13 at this point. We had lost essentially everything we owned, save for some clothes, a few personal belongings (my cherished first Shamu stuffed animal, brilliantly named "Mu" by a 3-year-old me), and some of my father's recording/DJ equipment. It was a struggle. The long drive to school, the tight space, bargain meals from the 99 cents stores -- it was a lifestyle I couldn't bear to live anymore, and one that I knew my family didn't want either.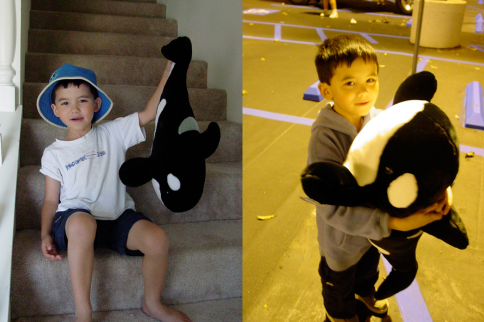 One day as I was finishing my homework, I glanced over to a box marked "DJ equipment" in the corner. I decided to unbox it and plug it in. I constructed a "DJ booth" out of the nightstands. As I messed around with the equipment I felt a swell of joy inside of me. I really just loved mixing the music and hadn't felt such joy with anything like that ever before. My mom was out of a job and my dad worked his ass off to just keep us under a hotel roof.
I really wanted to find a way to help and my hopes were that through music and DJing I could achieve it.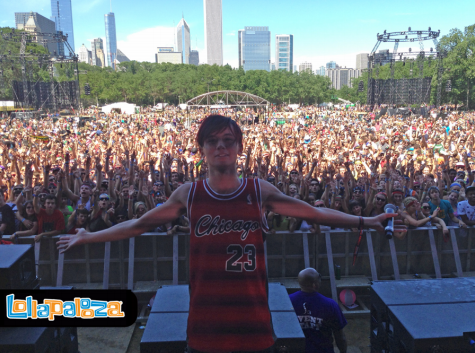 Lollapalooza 2013. Photo by Edward Platero.
Flash forward to April 30, 2011, at age 14 and after months of dedication, I was DJing to a sold-out crowd of a few thousand people with Paul Oakenfold in Las Vegas. It was at that moment that I knew it was meant to be. The exhilaration, the joy, the music -- the passion for it. Two and a half years later, I have now performed all across the country, signed a record deal, released singles, had the opportunity to work and/or perform with many of my musical heroes and now helping pay for my family's apartment here in Los Angeles as I attend high school as a junior. I was now in a time and place I never deemed a plausible outcome for myself.
But that's the thing. Who was to guess the events that unfolded and the circumstances that had arisen during my young life would lead me to where I am today? I found MY Spark where I least expected it to be found, and it's what continues to drive me today.