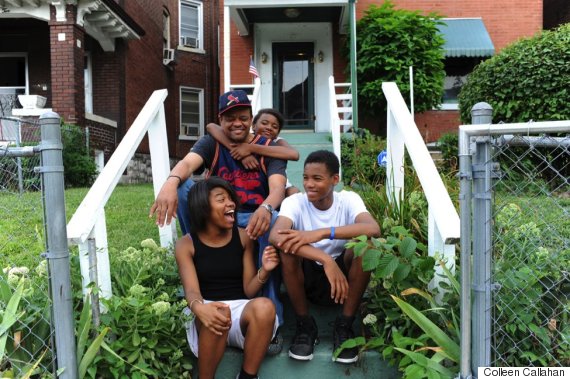 Last year I had the privilege of meeting a man named Derek and telling his story about his struggle with hunger. Derek is a single dad who works full-time as a security agent to provide for his three growing children. Despite his hard work, he still struggles to make ends meet and turns to his local food pantry to get the help he needs.
After sharing Derek"s story via social media, we received a comment from someone who used to know Derek. The man said he was shocked to see that Derek was struggling -- he had known him for years and always thought he was a hard-working guy who didn't need help. He was surprised to see that someone he knew struggled with hunger.
The truth is, most of us probably know someone who struggles with hunger. One in six Americans lives at risk of hunger, and as our recently released Map the Meal Gap analysis demonstrates, hunger exists in every single county and congressional district in America.
This includes the wealthiest counties along with the poorest. For example -- there are eight counties in America that have a median household income of over $100,000. Yet each of these counties -- four which are located in Virginia -- have child hunger rates of more than 10 percent. The Map the Meal Gap analysis showed that the highest rates of hunger are in Los Angeles County. In this county traditionally associated with fame and fortune, there are nearly 1.5 million people who don't have enough eat.
From the coast to coast there are people in America struggling with hunger -- including right in your hometown. The first step to solving hunger is learning more about it and Map the Meal Gap can help you do just that. The analysis comes equipped with an interactive map that enables you to discover the rates of hunger in your community and easily share it with others. This year, you can access the map through your mobile phone or tablet as well as through your laptop or desktop computer. To discover hunger where you live, simply click on your county. Share what you've learned through the embedded Twitter and Facebook icons on the map - or simply send the link via email or text to your friends. We've upgraded the map this year with a deep-linking ability that allows for the creation of specific URLs for individuals states and counties -- making links cleaner to share and send.
Derek and his family are four people among the more than 161,000 in St. Louis County, Missouri that struggle with hunger. And they are four people among 49 million in America who don't always know where their next meal is coming from. There is hope for families like Derek's across America. There is more than enough food to feed every single person facing hunger in our country today. If we all work together, we can make sure this food gets on the plates of the people who need it most.
Feeding America is a partner of Cisco CSR. Cisco sponsors The Huffington Post's ImpactX section.