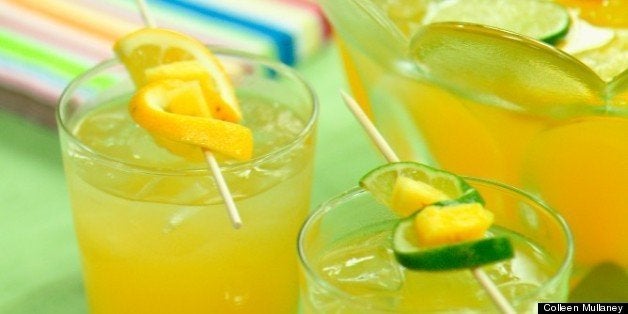 Ah yes, the days of summer are almost here, but why wait until next weekend? Gather your neighbors (only the ones you like of course) and throw an old fashioned block party! I remember the block parties in our old neighborhood fondly. Dad's manning the barbeques, mom's dishing out their famous potato salads, and dishing on the latest gossip too!
I also remember my mom getting her punch bowl and ladel out for her famous cocktail, what was dubbed the "Block Party Punch," filled with citrus it seemed to be a welcome addition every year.
My recipe is slightly zippier, and a bit lighter to taste. Mix up a batch and get to know Bob from down the street and Jake from across the way, they're good guys, really.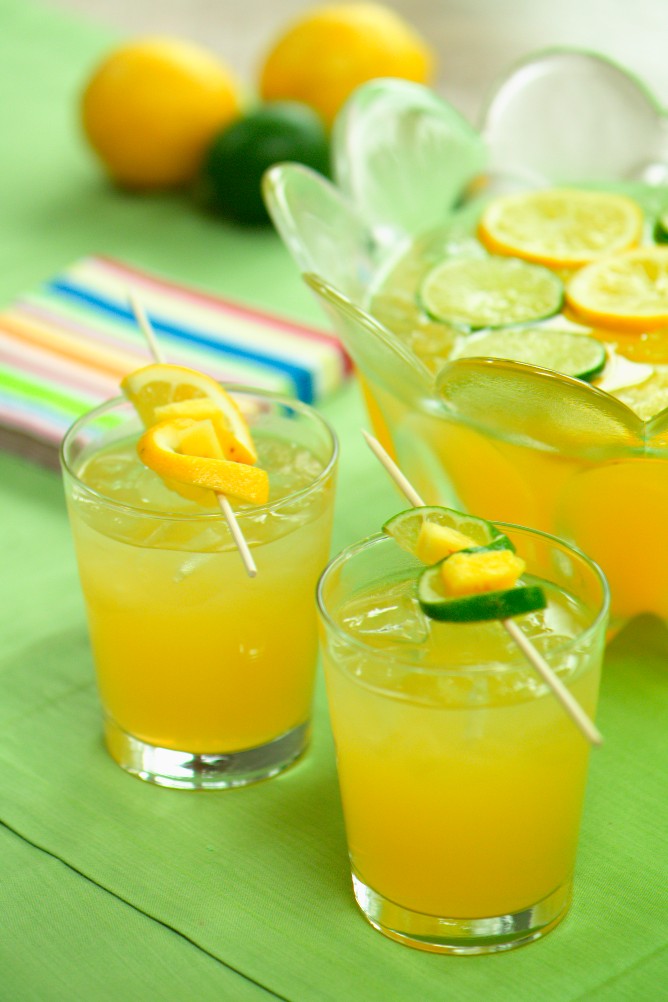 Photo by Jack Deutsch
Block Party Punch adapted from Punch, by Colleen Mullaney Chronicle publishers
serves 10
2 cups light rum
1 cup Cointreau
2 cups tangerine juice
1 cup pineapple juice
1/2 cup fresh lime juice
1/2 cup fresh lemon juice
1/4 cup agave nectar
Lemon and lime slices for garnish
Mix all ingredients in a punch bowl or drinks dispenser filled with ice. Serve immediately.