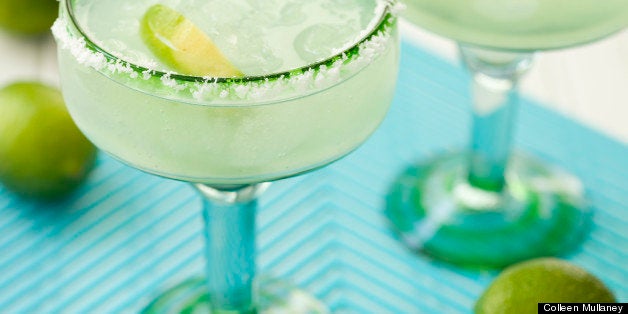 Cinco de Mayo, Spanish for the 5th of May, celebrates Mexican heritage, pride and all those fabulous cocktails and culinary flavors brought here. Not to mention festive music and brightly colored decor. I mean, everyone has a little fiesta in them, so call your amigos and pour some cocktails, Arriba!
Setting the Scene:
Hang paper lanterns and twinkle lights and brightly colored paper streamers to outline your space. Festive flowers in glass cups popped inside of paper lanterns make a fun and easy centerpiece.
Get your salsa groove on with the Mambo Kings on the wi-fi.
Eats:
This year we are hosting a Taco Bar themed soiree. We're grilling chicken, marinated flank steak, fish and veggies. Toppings of cheese (Monterey Jack -- it holds up better in the heat), lettuce, freshly chopped cilantro, pico de gallo, mango and pineapple salsa, sour cream and chopped onions. I save the guacamole for the chips and fire roasted tomato salsa ( Trader Joe's has the best).
Margaritas are always made in big batches and put out in pitchers or drinks dispensers, creating a self-serve bar, so you can tend to other important things like enjoying your fiesta!
This year it's traditional and watermelon margaritas. I'm mixing up a watermelon mocktail too: everyone needs to have a fun, fancy drink! Serve it with striped paper straws in a bright color for added festive flair!
Margarita Madness adapted from It's 5 O'Clock Somewhere by Colleen Mullaney
Serves 8
16 oz. Sauza Tequila Blanco
8 oz. Cointreau
4 oz. pineapple juice
1 oz. agave nectar
4 oz. freshly squeezed lime juice
ice
Coarse salt for rims ( set out in a shallow dish)
Lime wedges for garnish
Mix all ingredients in a pitcher filled with ice. Mix well. Pour into glasses, garnish with lime wedge and serve.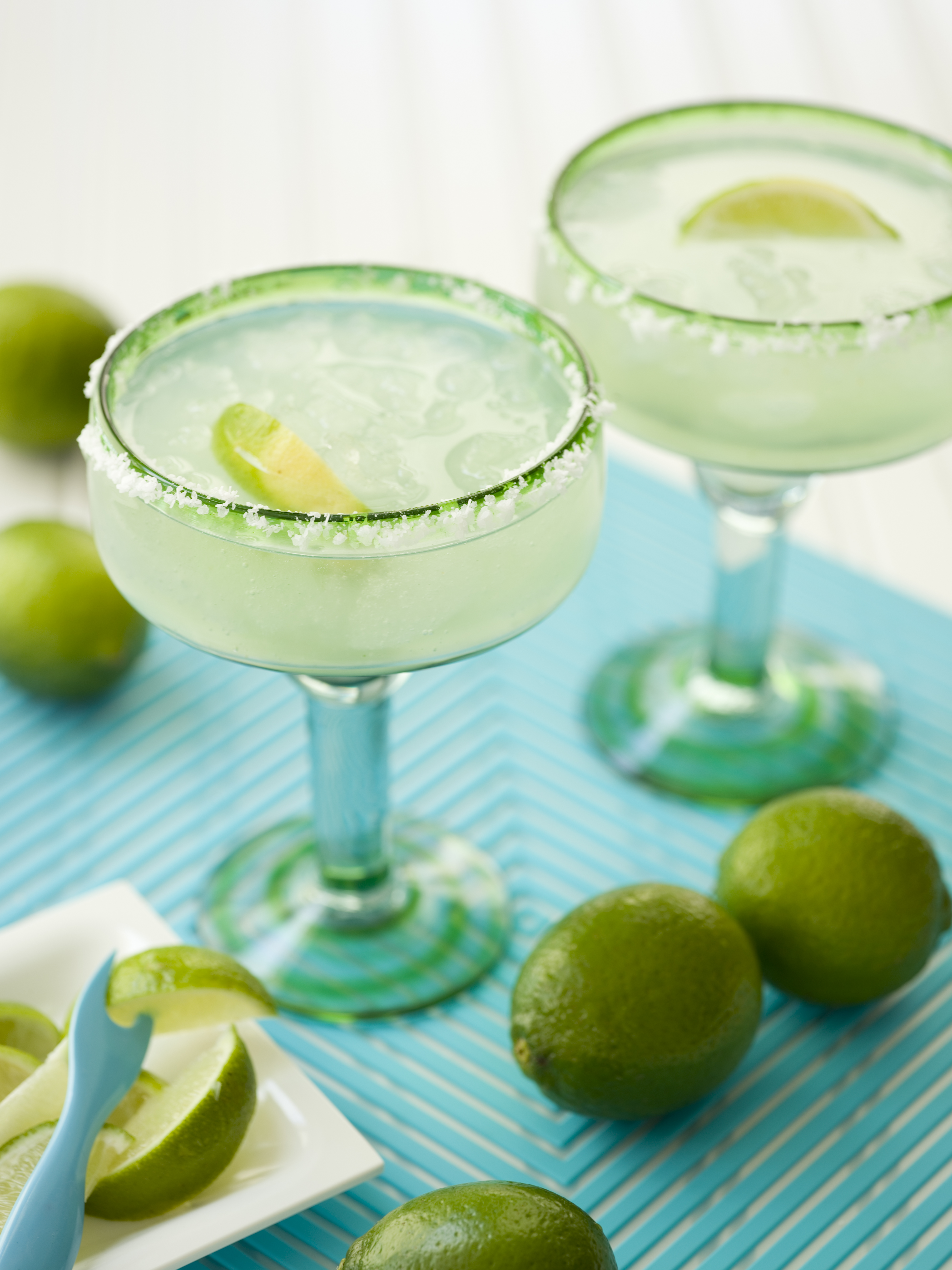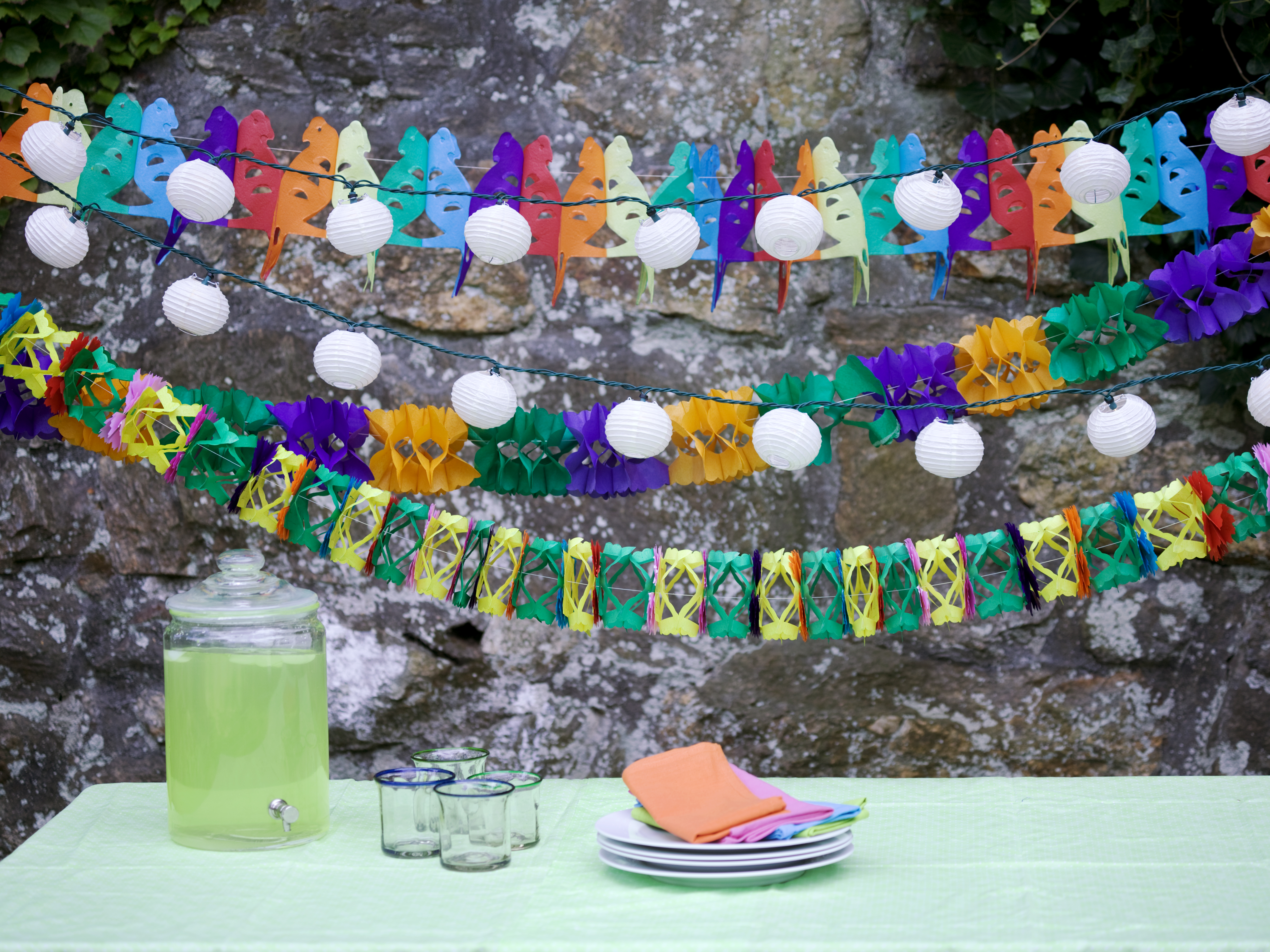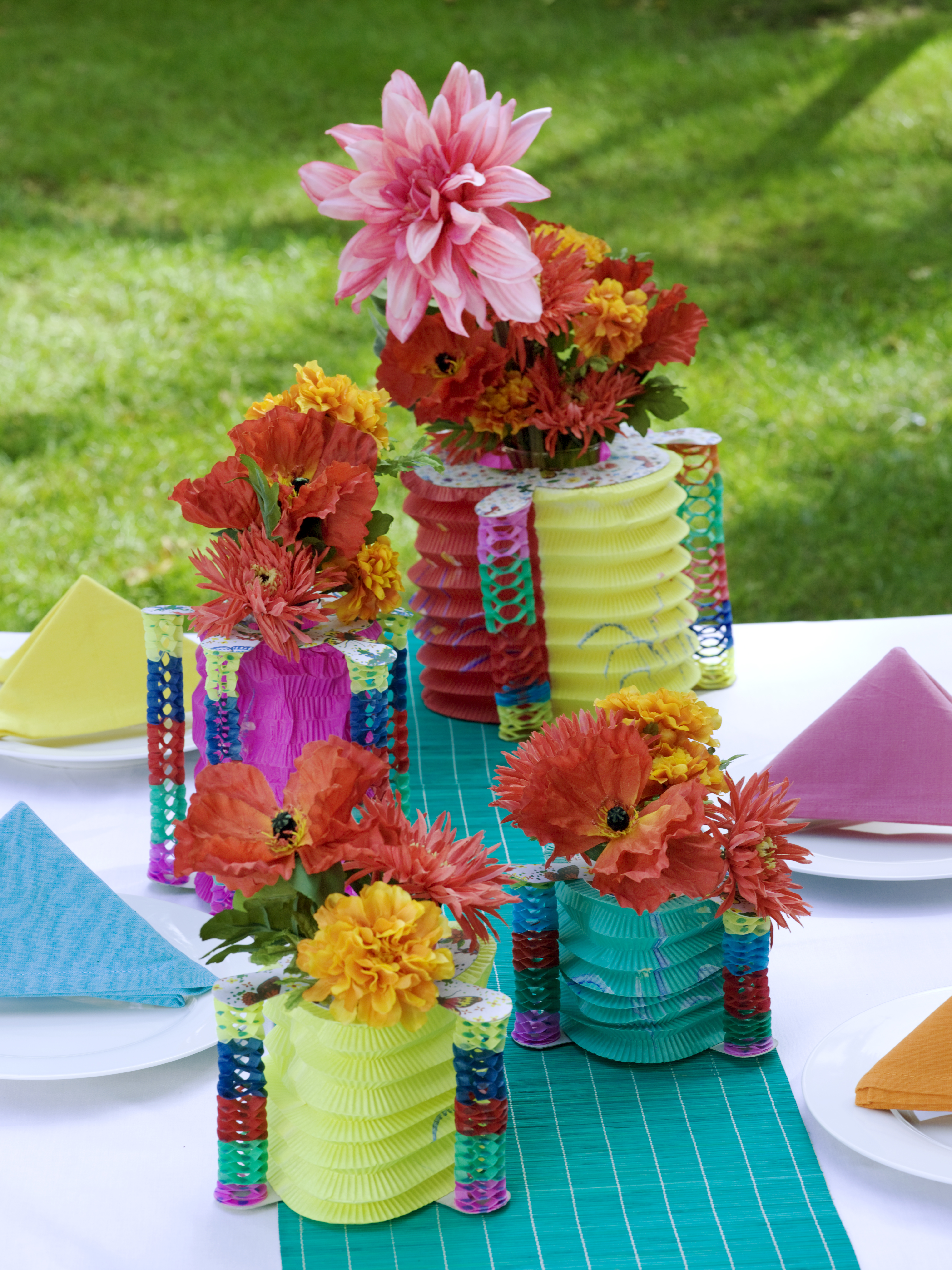 Fiesta images adapted from Handmade Weddings, by Colleen Mullaney & Laura Maffeo, Creative Publishing International