Need some last minute inspiration on what to get that doting Dad or husband of yours? Whether he's Classic, Retro, Modern, or somewhere in between, here are a few fabulous gift picks that will have him happy as a clam, necktie NOT included!
Summer Style
For the laid back summer weekends when the G & T's are flowing out on the patio: ramp up his cool casual style with a Todd Snyder Red Mini Gingham shirt and Natural Hemp Todd Synder&Seavees Army Issue low sneaks.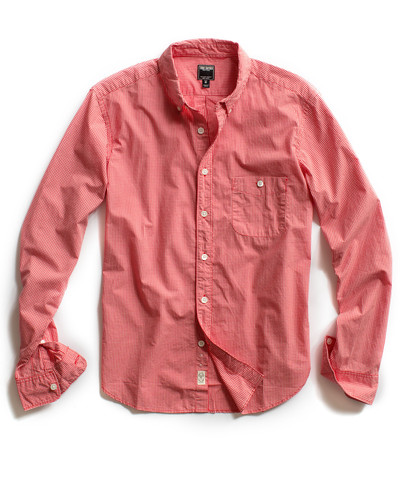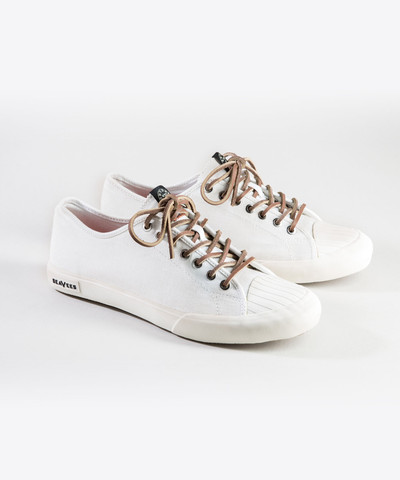 To complete the patio Daddy-o, Ray-Ban aviators are always a classic. (TopGun never goes out of style)
Game On
Lawn Games are back in vogue, and fun for the whole family. Whether it's Croquet, try the Jacques Guilford set at Brookstone, Bocce or Horseshoes, check out L.L.Bean. Keeping Dad entertained and the balls rolling is key.


Cooking & Cocktails
For the grilling and chilling, I'm going with Monogrammed BBQ tools set at Williams-Sonoma along with some Steak House Rub. Now, these are tools I think every Dad can get a handle on.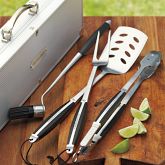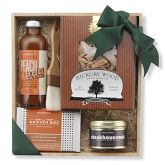 When it comes to mixing it up, whiskey stones are the trendy accessory and keep your man's fine spirits cool without diluting, which is a definite no go. On the hotter side, get him some
Dave's Gourmet Original Bloody Mary Mix
. Super spice-alicious with touches of cayenne and horseradish, and makes a superb Bloody Mary.

Cool things down with a zesty blender batch of Pina Coladas, Roland's mix is superior with sweet pineapple and buttery coconut. Just add your favorite rum!

Of course, if you need cocktail inspiration, look no further, It's 5 o'clock Somewhere, by me, Colleen Mullaney is the global guide to fabulous cocktails! Cheers!