A catastrophic shortage of limes is making for cocktail conumdrums on a global scale. Between the heavy rains knocking blossoms off the trees, a bacteria infesting the citrus trees, and the drug cartels hijacking delivery trucks,(really?), there is a now a black market for these magical little green orbs.
Have no fear, and let us think, there is other citrus to add to your drinks!
Here are a few of my springtime favorites, just pour, squeeze, and enjoy!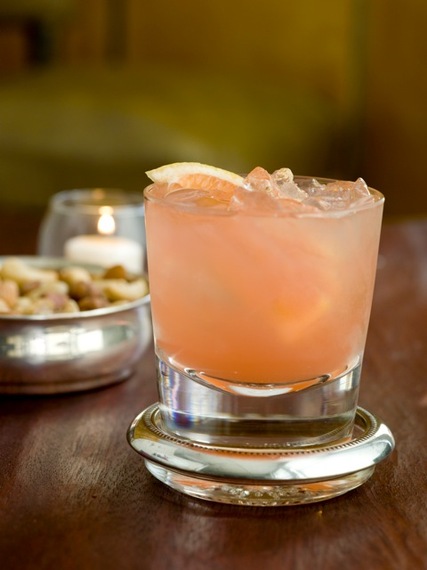 Photo by Jack Deutsch
Hello Sunshine
Tasty and tangy, perfect for a brunching bunch. They're packed with zesty grapefruit and lemon and a delicious way to start your sunshine day with the three C's: coffee, croissants, and cocktails.
Serves 4
8 oz. Patron Reposado Tequila
4 oz. Limoncello
4 oz. Freshly squeezed ruby red grapefruit juice
2 oz. Freshly squeezed lemon juice
Seltzer to top
4 grapefruit wedges for garnish
In a pitcher filled halfway with ice, pour tequila, limoncello, ruby red grapefruit juice, and lemon juice. Mix well, pour into ice filled glasses, garnish with grapefruit wedges and serve.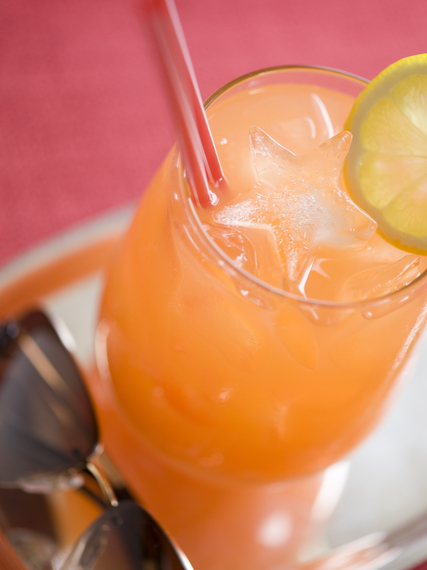 Photo by Jack Deutsch
Gin & Juice
Gin is a little bit retro, the classic go-to libation. Fresh and fruity this gin and tangerine concoction is just right for the promise of spring. You know gin is the confession libation, I've heard many a confession while mixing up pitchers of these, sometimes you pour another and sometimes you run.
Serves 4
8 oz. Tangueray gin
4 oz. freshly squeezed tangerine juice
2 oz. raspberry juice
Fresh raspberries
Combine all ingredients in a pitcher or bar glass and mix well. Pour into ice-filled rocks glasses, garnish with fresh raspberries and serve.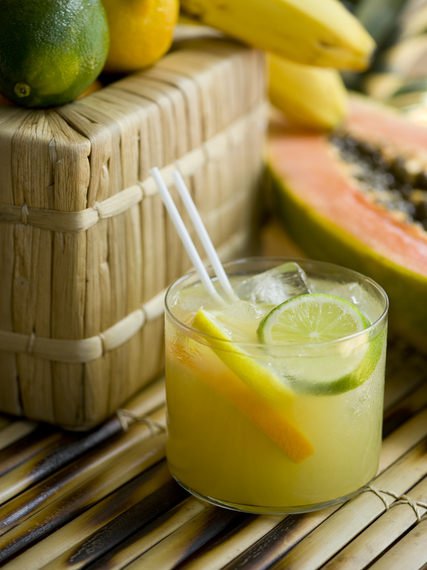 Photo by Jack Deutsch
The Lemon Slicker
Like a fashionable belted trench, these will put a spring in your step and warm you up on those
damp chilly spring days. The lemon gives it a sunny lift, and the basil adds a bit of garden spice.
Serves 4
8 oz. vodka
4 oz. limoncello
2 oz. freshly squeezed lemon juice
8 basil leaves, plus 4 sprigs for garnish
In a cocktail shaker, muddle the basil leaves with the vodka. Add the limoncello and lemon juice. Fill the shaker with ice and shake well. Strain into martini glasses. Garnish each glass with a sprig of basil and serve.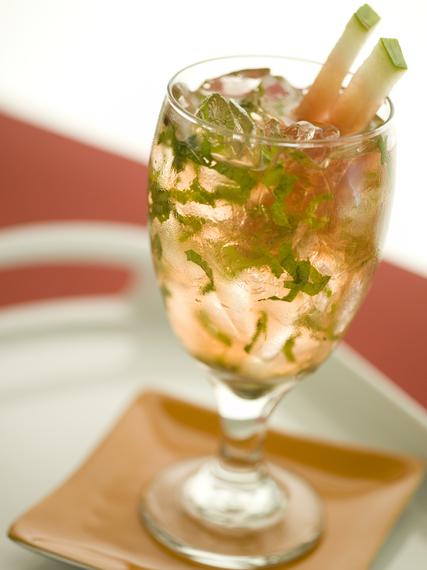 Photo by Jack Deutsch
Watermelon Mojito
Thirst quenching delightfull-ness, I make them by the pitcherful on weekend afternoons. Like colorful candy, this cocktail is a sweet addiction.
Serves 4
8 oz. Brugal extra dry light rum
4 oz. St-Germain liqueur
2 oz. simple syrup
1 1/2 cups watermelon chunks
10 mint leaves, more for garnish
Seltzer to top
In a pitcher or large bar glass, muddle the watermelon chunks with the mint leaves and simple syrup. Add the rum and St-Germain, mix well. Add crushed ice, stir well, and pour into glasses. Top with seltzer, garnish with mint sprig, and serve.
All recipes adapted from It's 5 O'Clock Somewhere by Colleen Mullaney