The Grammy's, music's golden night, are this Sunday, January 26th. If you plan on throwing a rockin' bash, it's time to jam -- literally.
Gimme a beat -- Okay, now that were feeling it, here's what you need to do:
Gather your band mates. Tweet, text, or call them over to your place. Set up a room where you'll be watching, bring in comfortable seating; cubes, ottomans, stools, bean bags, anything that rocks relaxation.
Bar: It's only rock n' roll but I like it. Mix up a few tasty cocktails named after your favorite artists of the night -- Robin Thicke's Blurred Lemon Martini, Katy Perry's Roaring Rum Punch, or Tim McGraw's Highway Highball. Put a few bottles of bubbly on ice and have some white and reds at the ready. You know how finicky rock stars are.
Décor: It is the award season, so that means a red carpet and paparazzi are a must. Pop in to your local party store and pick up gold statues and place them about; gold stars and glitter on tabletops; and lots of candles for a glam glow. Small groups of white flowers cut short in vases create dramatic impact. If you can't find white, go for a fun bright color. Purple or fuchsia would add fabulous pop to any setting.
Menu: Keep it light but elegant. If you are overwhelmed in the kitchen, buy precooked dishes and heat them in your own dishware. One of my favorite ensembles is sliced steak, roasted veggies, potato croquettes, and a mixed green and arugula salad. For appetizers, go with an assortment of cheese. Get a few big chunks, add crackers, breads, and dried and fresh fruit. Set it out for guests to serve themselves. Don't forget desserts! Mini cheesecakes or red velvet cupcakes or my fav -- mini cups with white chocolate mouse and gold edible stars. Now that's glam!
Tunes are pretty much built in but for some background grooves during commercials. Download the Grammy nominees playlist, and get your groove on.
So, there isn't a lot to do to host a star worthy Grammy party! Sit back, relax, and enjoy the show!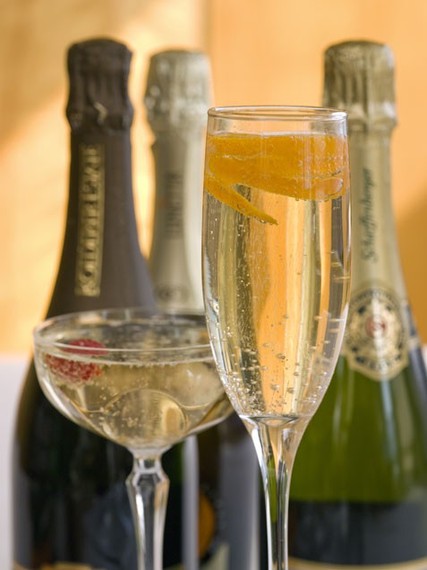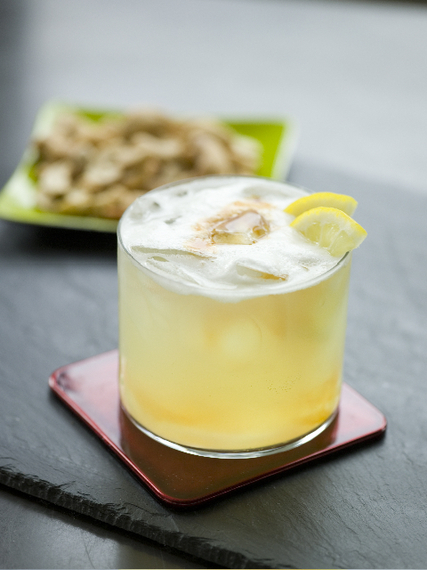 Blurred lines Lemon Martini
Serves 4
8 oz. Grey Goose vodka
4 oz. Limoncello
Dash fresh lemon juice
Champagne to top ( I like Veuve Clicquot)
In a pitcher filled with ice, mix the vodka, limoncello, and lemon juice. Strain into glasses and top with champagne. Serve.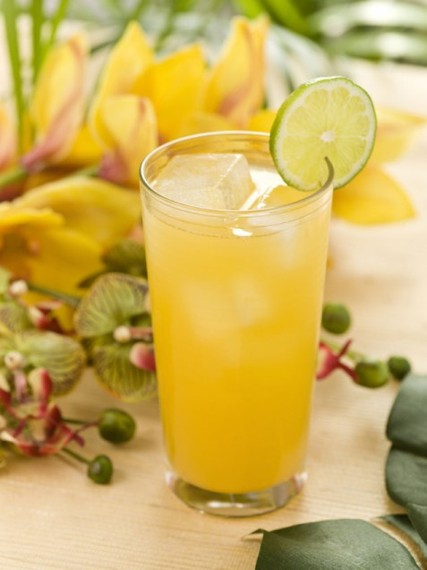 Katy Perry's Roaring Rum Punch
Serves 8
8 oz. Dark Rum
8 oz. light Rum
2 oz. Blackberry brandy
8 oz. Pineapple juice
8oz. Passionfruit juice
2 oz. freshly squeezed lime juice
In a punch bowl or drinks dispenser filled with ice, mix all ingredients. Garnish with pineapple chunks and cherries if desired and serve.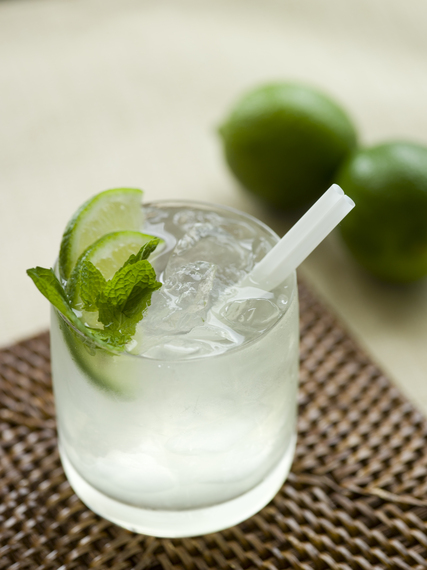 Tim McGraw's Highway Highball
Serves 4
8 oz. Sauza Tequila
4 oz. freshly squeezed lime juice
4 oz. lemonade
10 mint leaves
2 oz. simple syrup
In a pitcher pour lime juice, simple syrup and mint leaves. Muddle mint leaves until the juices have been extracted. Add tequila, lemonade and ice. Stir well, strain into highball glasses, garnish with lime wheel if desired, and serve.
All photos by Jack Deutsch