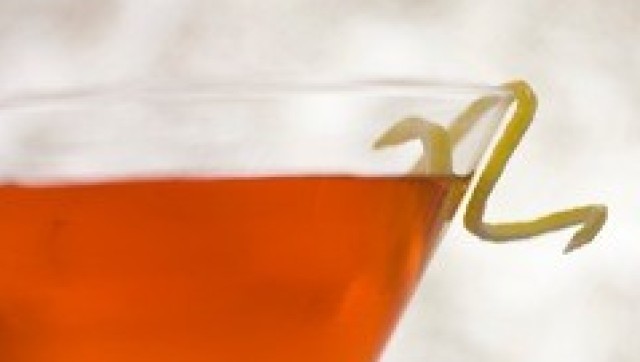 Fat Tuesday is the last day to live large before lent, so if you haven't had any time to get some fun in during carnival season, now's your chance. Here are some tasty cocktails straight from New Orleans and my friends Ti and Lally at Commander's Palace.
Having only been to New Orleans for the first time last June to host a seminar at the Festigals weekend, I had to try NOLA's classic cocktails, the Sazerac and the Hurricane. I am after all, a Lifestyle Expert and this was important research. After tasting, I have to say, I like both equally, as they are so different. The Sazerac is so serious, yet seductive. It lures you in with its deep, complex layers. The Hurricane, on the other hand, is like a disco party in a glass -- flirting like the hot pink boa I fashioned for the Festigals parade. (Speaking of which was too hot for words. Thank goodness the girls at Commander's Palace greeted us along the route with a refreshing glass of Orgeat Punch, how very hospitable!)

Now, you see, there are too many favorite choices. I must go back!
Pick a favorite cocktail and mix up Mardi Gras!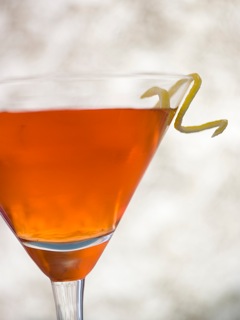 The Sazerac (created in the 1830's by a pharmacist as a way to deliver a dose of his healthy elixir, Peychaud's bitters. These bitters are still used today. So, here's to your health!
Serves 1
Dash Herbsaint
11/2 oz. rye whiskey
Dash simple syrup
6 dashes Peychaud's bitters
Lemon twist for garnish
Pour the Herbsaint into a rocks glass and coat the inside. Discard any excess Herbsaint. Fill the glass with ice to chill. Combine the rye, simple syrup and bitters in a cocktail shaker with ice. Shake it like you mean it. Strain into rocks glass. Rub the rim with the lemon twist, drop in glass and serve.
Next up is a cocktail that's a bit more crowd friendly. I have made these many times since returning from the land of cocktails.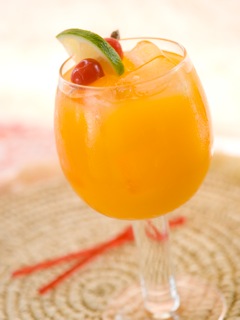 The Hurricane.
Serves 8
8 oz. Light rum
4 oz. Dark rum
2 oz. Triple Sec
12 oz. pineapple juice
8 oz. freshly squeezed orange juice
8 oz. pomegranate juice
4 oz. freshly squeezed lime juice
4 oz. grenadine
Orange and lime wheels and cherries for garnish
Combine all ingredients in a large pitcher filled with ice, mix well. Pour into ice filled glasses, garnish, and serve.
Orgeat Punch
Serves 4
6 oz. spiced rum, such as Captain Morgan
2 oz. 151 proof rum, such as Bacardi
4 oz. Orgeat syrup
2 oz. limoncello
2 oz. freshly squeezed lemon juice
2 oz. freshly squeezed lime juice
Lemon wheels for garnish
Combine all ingredients in a pitcher filled with ice, Mix well. Pour into high ball glasses, garnish and serve.