The sun is shining, and the poolside Pina Coladas are calling you, so dive right in, but before you do, take a gander at my summer essentials, it's everything you'll need to have chic and effortless style all season long!
Cool Cover-up
Perfect for a day at the beach, lounging poolside, or running to the farm stand,
This tunic from Three Islands is super chic and easy to throw on.
Bright Lights
These sunnies from Knockaround are perfect for keeping your eyes out of the sun, and they come in a rainbow of colors and most affordable fashion accessory, stock up!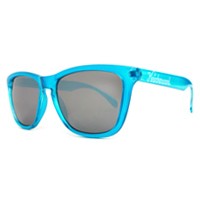 Beachy Feet
Using the sailors knot cotton rope bracelet as inspiration, these fun-patterned and super soft flip flops keep me going from barbeques to clambakes, to cocktails on the dock with seamless summertime style. Flip on over to Cape Cod Shoe Supply and get a little Mainsail in your step!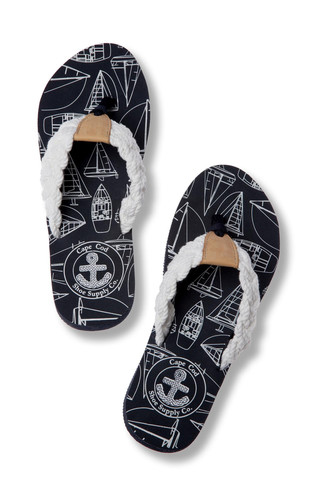 Tote-a-Long
Summer totes from Ella Vickers are made from recycled yacht sails, they're eco-friendly, urban chic and ocean durable! The large tote fits everything you need for a beach day and I'm loving the toiletry case as a sunblock carry-all. Speaking of cover from the sun. Neutrogena Beach Defense collection is a must have, protection from the harsh summer sun. It's my go to blocker.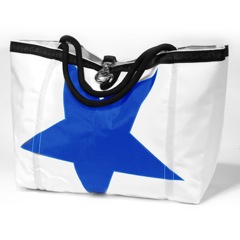 Shady Lady
For more made in the shade, a good floppy sun hat is on the list saving everything from harsh rays, oceans breezes, to a bad hair day. The best part is that this raffia sun hat easily folds into your beach bag. For a pretty pucker, I'm loving Lancome's new Gloss in Love in a summer berry shade of Scarlette Starlette.
Whimsical Wrap
Whether you swim and get wet, or sashay about on the sand, a stylish towel is key. I'm loving these from Land's End, they're sunshine bright and cozy. It's my new favorite way to dry off.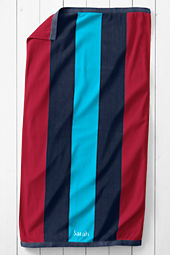 Now you have all the essentials and how to get them, mix up a batch of refreshing summer perfect cocktails and get clicking!