Weekends are tailor made for all those grassy sports that we so neglect during the week. Having just spent the past weekend up in Newport for a wedding, and had the opportunity for a bit of tennis at the International Tennis Hall of Fame, I'm diving head first into the wonderful sport again.
I'll need to do a bit of glam gearing up at the pro shop but that's for later darling. Now it's all about the sport, and the après-tennis that's the real game for me!
I will be serving, no pun intended, a sensational Pimms Cup. This traditional English summertime drink with deep complex, rich flavors, is perfect for tennis matches, polo parties, or any backyard happening. Great fun for the sporty set, whatever sport you'll be playing, just play fair, and as always, ladies are served first.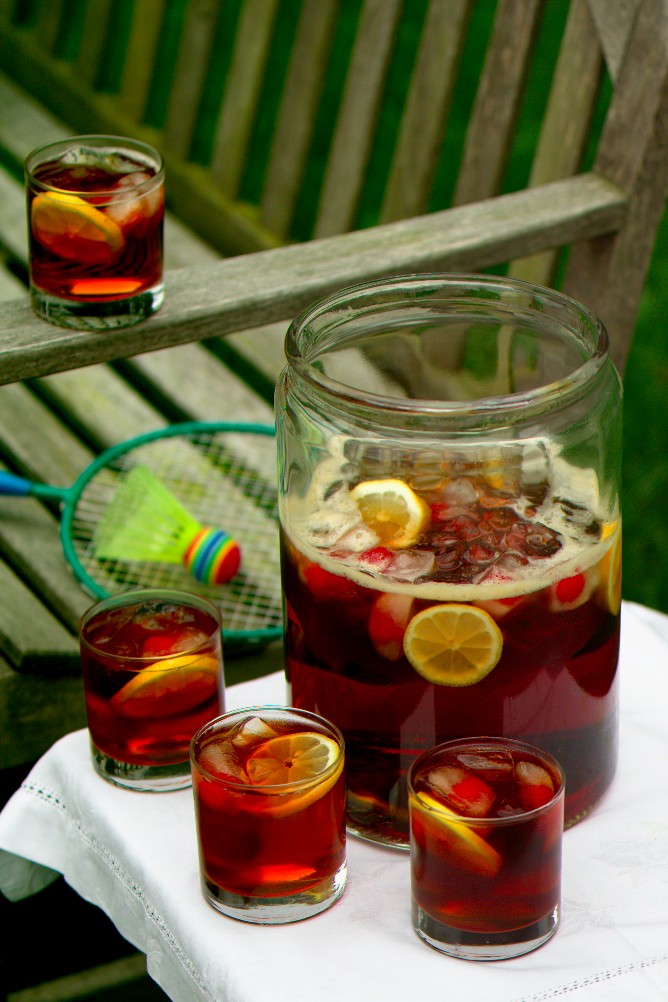 Pimms Cup
serves 10
3 cups Pimms No. 1
3 cups Ginger-ale
3 cups lemon-lime seltzer
lemon slices
mint sprigs
Combine all the ingredients in a punch bowl or drinks dispenser filled with ice.
Serve!
Après