Wine Time- Fabulous Wines all Day Long
It's enough pressure to stuff and cook the bird and all the fixings. So in the spirit of taking one thing off your list, here are some fabulous wine suggestions to take you through the day -- from the classic Thanksgiving Day parade, to the many football games, to rounds of snacks, before dinner, after dinner and beyond.
Macy's parade
This parade is a holiday tradition in my house, I remember growing up smelling bacon and muffins cooking while my brothers and I were glued to the TV watching Snoopy, the floats, and waiting for Santa to arrive at Macy's. Now, my kids are plopped in front of the TV while my husband and I cook in the kitchen. Holiday mornings always call for a celebratory glass of bubbly. We have been mixing up a mixture of tangy cranberry (of course) with a splash of peach nectar to add to the champs. This way we'll have our Vitamin C and the day will be off to a festive start.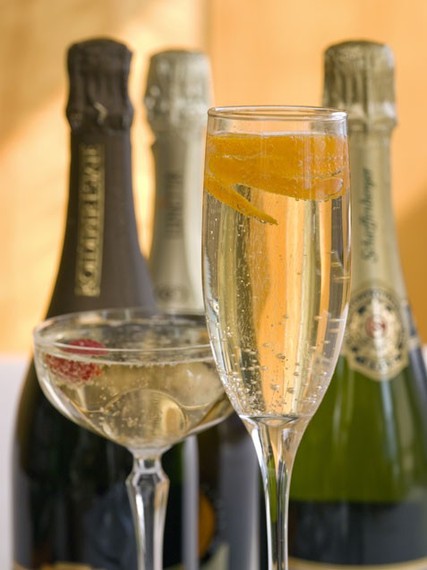 Pilgrim's Bellini
Serves 4
1 bottle Champagne such as Veuve Clicquot
8 oz. cranberry juice
¼ cup fresh cranberries, muddled
4 oz. Peach nectar
In a small pitcher muddle cranberries. Pour in cranberry juice and peach nectar. Mix well. To serve, pour cranberry mixture into the bottom of each glass so its one-third full. Top with champagne and serve.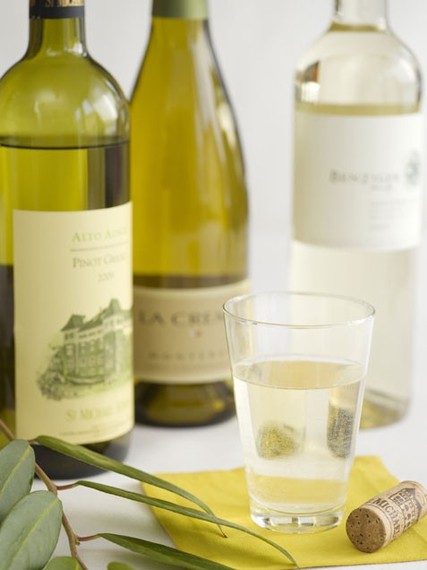 Game Time
Of course there will be beer, but if you're not a big fan (no pun intended), I find wine the perfect way to enjoy a game or two. My choice for early afternoon wine is a Pinot Grigio. Skinnygirl is light and refreshing, and if you're planning on making the rounds from turkey to pie, it's less filling and low on calories! Score!

Afternoon Apps.
Just as the relatives come streaming in, time to switch to something more complex. J Vineyard's Pinot Gris is delightfully smooth, with hints of ginger and all spice to complement the holiday menu. Perfect, from the cheese ball to deviled eggs to shrimp cocktail and everything in-between including Uncle Bob's (very bad) jokes.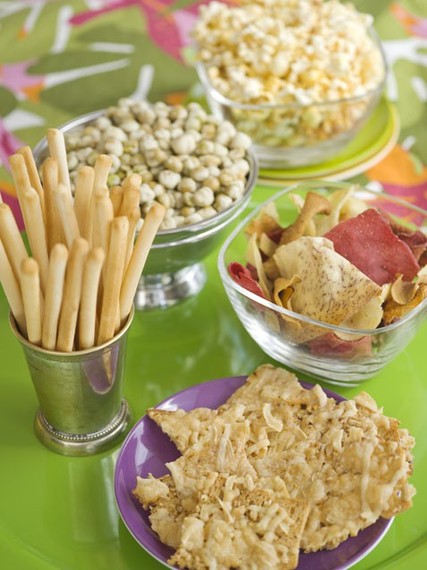 Turkey Time
It's always best to offer both a white and red, satisfying everyone at the table. For white, I like Simi's Chardonnay, with delicate buttery overtones and a zesty tangerine finish, it pairs perfectly with the turkey. My brothers and their spouses go for the Pinot Noir. This year I'm going with the Clois Du Bois; its complex grape flavor is full of plum and berry notes. Very autumnal indeed.
Let them eat cake...and pie
Satisfy your after dinner palette with a bit of sweetness. Sherry can be bright and a perfect pairing with the outrageous dessert buffet. Lustau Solera Reserve is flowing with nutty, warm, and spiced flavors. If a deeper finish is what you're looking for, serve some Maidera. Blandy's 5-year-old Alvada will do the trick as you go for that second, or third piece of pie.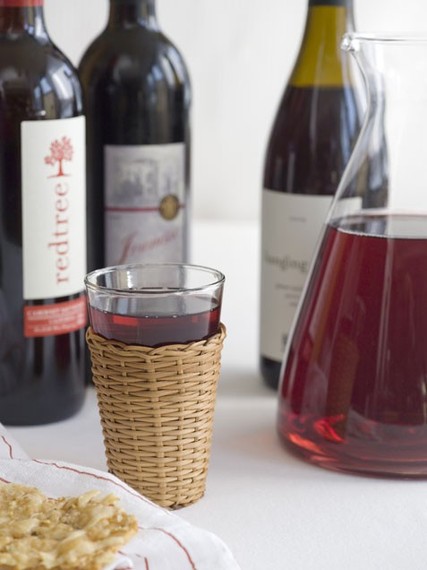 After Dinner
As you waddle away from the table to go into the den to play cards or gear up for the family talent contest, (mine is always a humdinger) put out a bottle or two of Zinfandel. Ravenswood ICON is dark and dense with blackberries and spices, it's the perfect finishing touch for your meal.